THE STORY SO FAR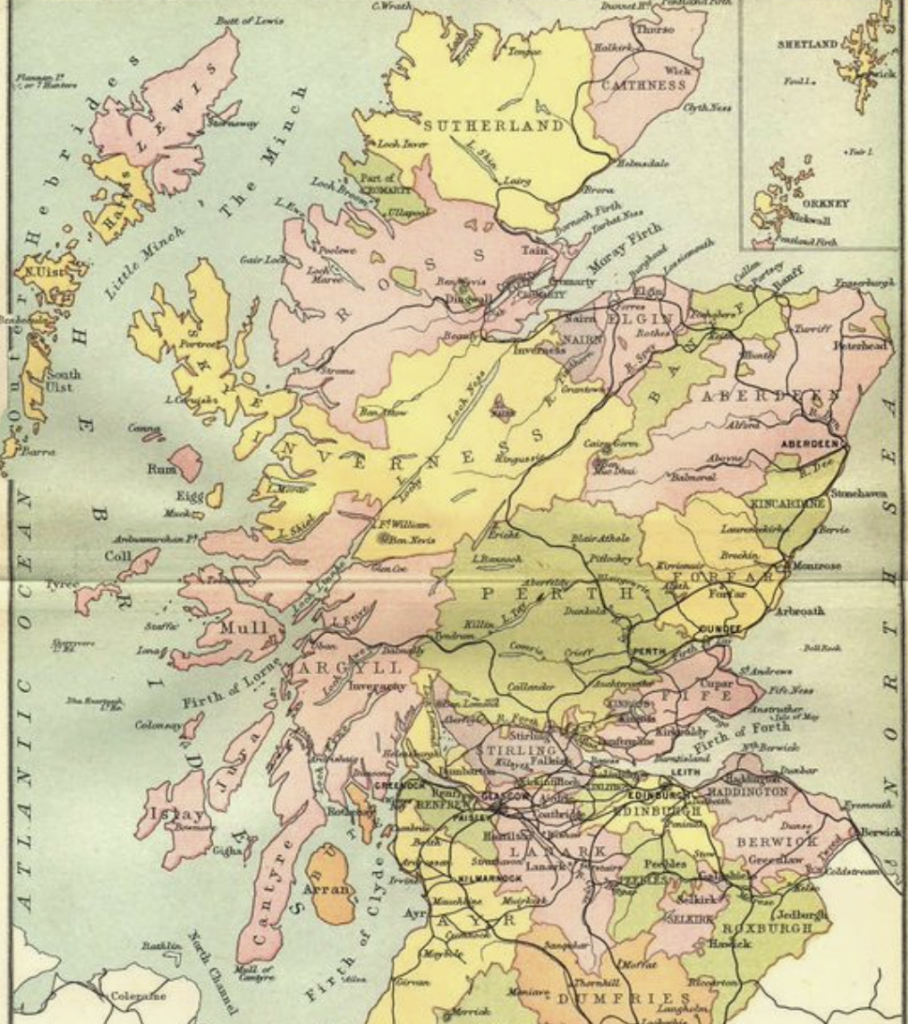 Son William Sutherland c1719 and Ann Henderson 5th generation
Son William Sutherland 1740 -and Catherine Sutherland 1745 – 4th generation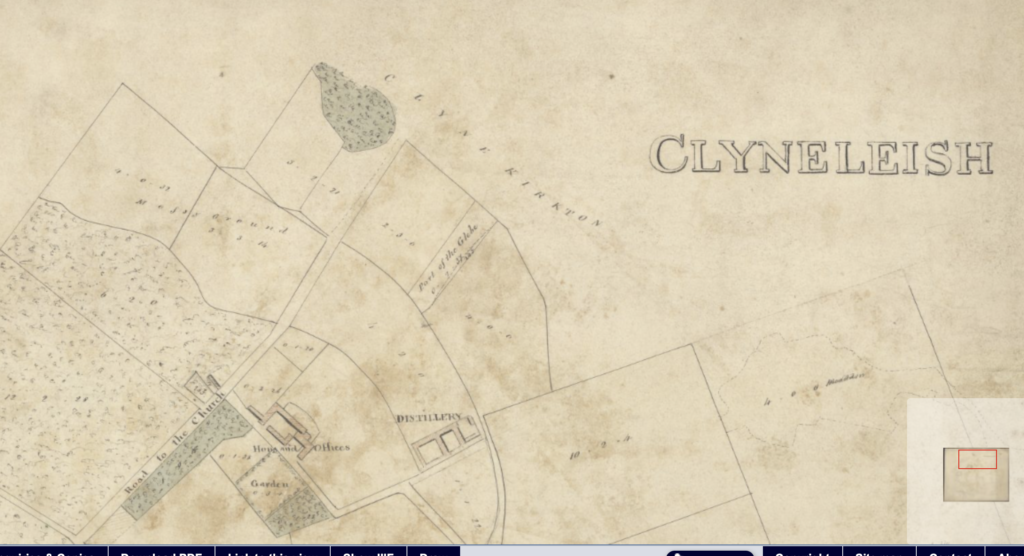 WILLIAM SUTHERLAND was born c 1740 in Clynelish. He married Catherine Sutherland [maiden name also].
Son WILLIAM SUTHERLAND 1775-1858 and ISABEL McKAY 1778-1864? 3rd Generation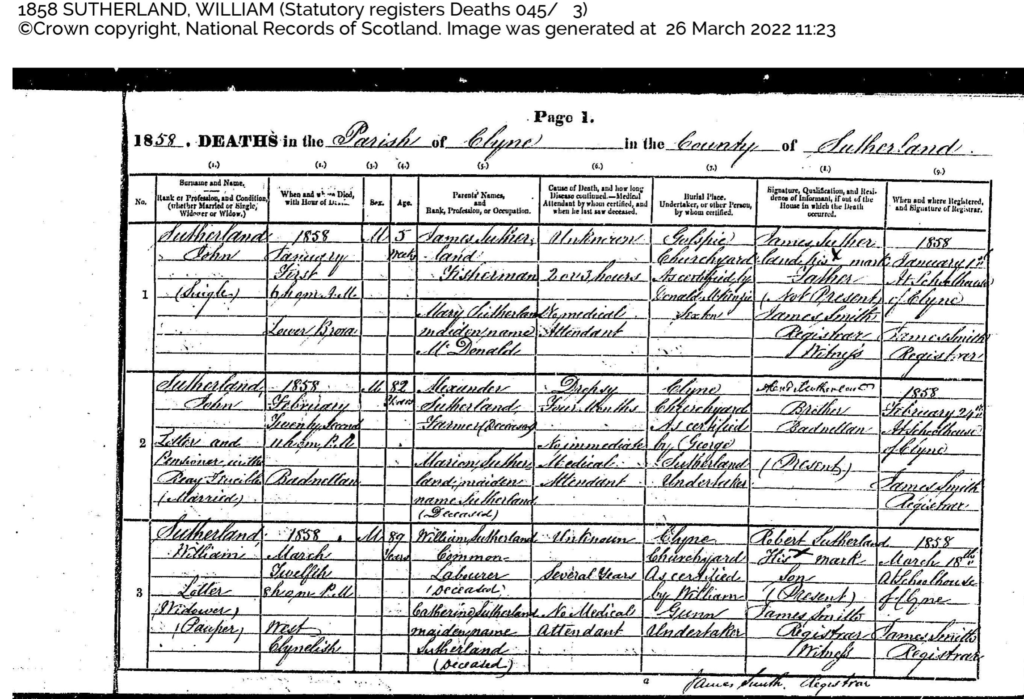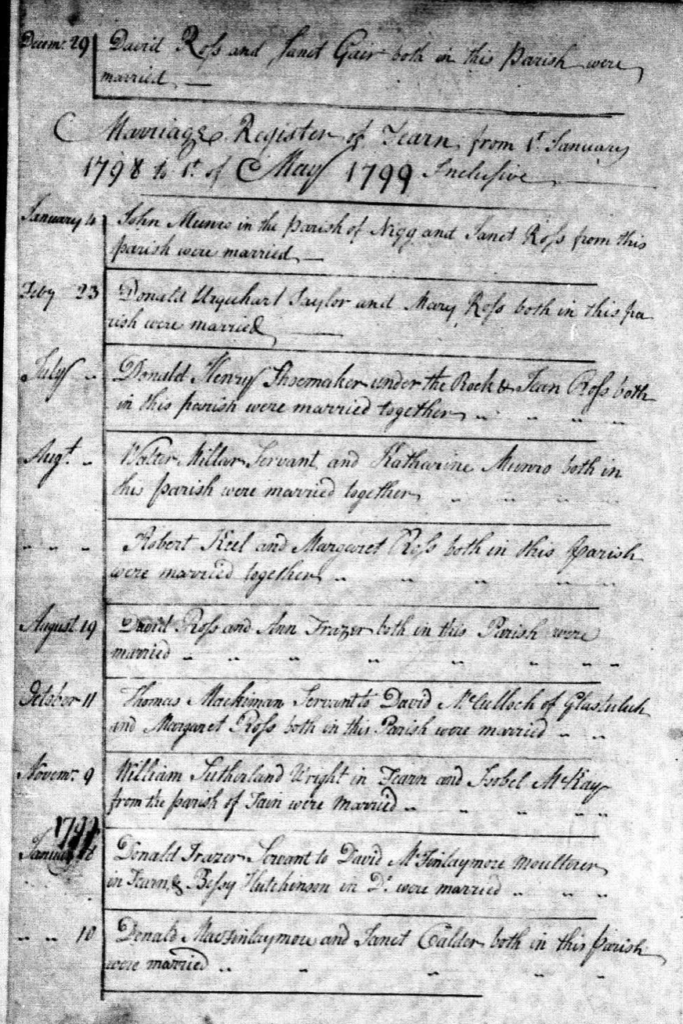 WILLIAM and ISOBEL'S CHILDREN
David Sutherland 1799-1867 – direct line. Married Isabella Munro
Christy or Christian Sutherland 1801. Married George Campbell
Helen Sutherland 1803-1813
Donald Sutherland 1806-1873 – twin – married Janet Murray
William Sutherland 1806-1874 – twin – married Mary McKay
Angus Sutherland 1808-1881 – married Elspet Polson
Helen Sutherland 1813-1900 – married Murdoch Fraser
George or Donald Sutherland 1814-1854 – no information
Alexander Sutherland 1817-1819
Annie Sutherland 1818-1915 – married Alexander Murray – Canada
Alexander Sutherland 1819-1877 – twin – married Christina Sutherland
Robert Sutherland 1819-1867 – married Christina Ross
This is the information we have to hand at present. The families were dotted throughout Sutherland in Tain, Clyne, Dornoch and many other areas in the surrounding area. It was to Elgin that our line ended up – David Sutherland
DAVID SUTHERLAND 1799-1867 and Bella or Isabella Munro 1804-1864 – direct line 2nd generation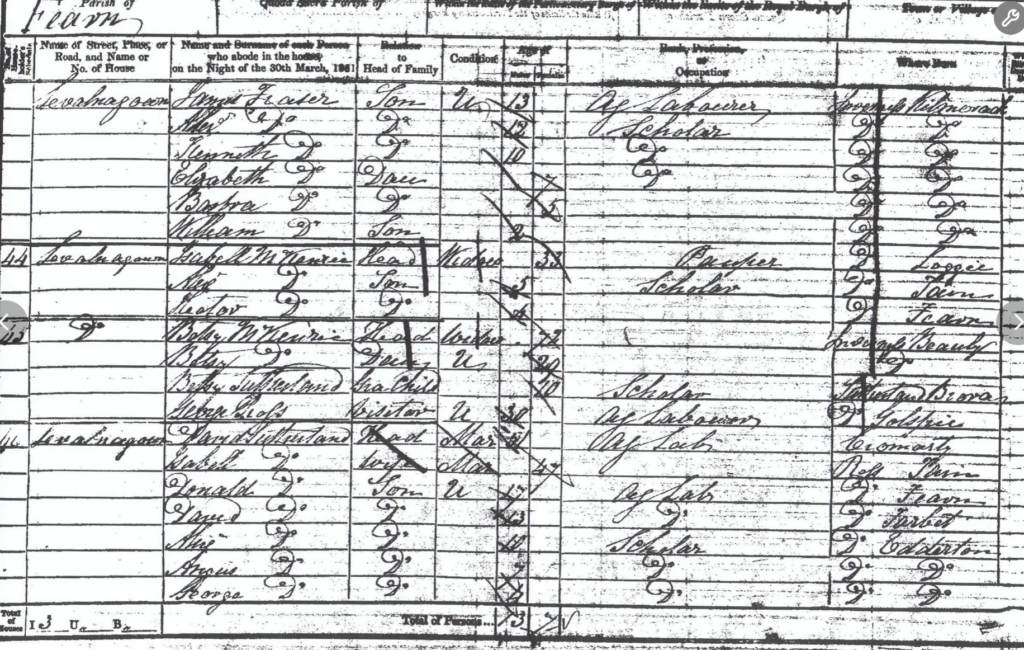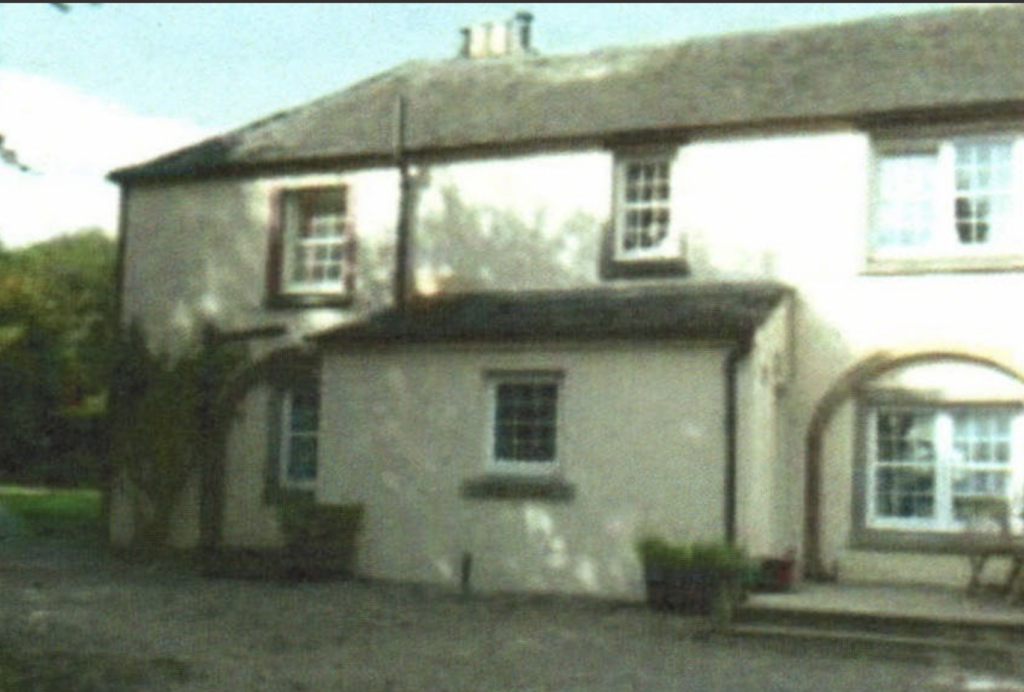 THE children of David Sutherland and BELLA Munro
MARGARET SUTHERLAND 1827-1888
CHRISTINA SUTHERLAND 1828-1912

DONALD SUTHERLAND 1833-1894 and JANE GORDON – direct line
DAVID SUTHERLAND 1837-1919

ANGUS SUTHERLAND 1845-1918

GEORGE SUTHERLAND 1847-1927

There were other children but at least three died in infancy, WILLIAM, HELEN and ANN
Where is Clyneleish, Sutherland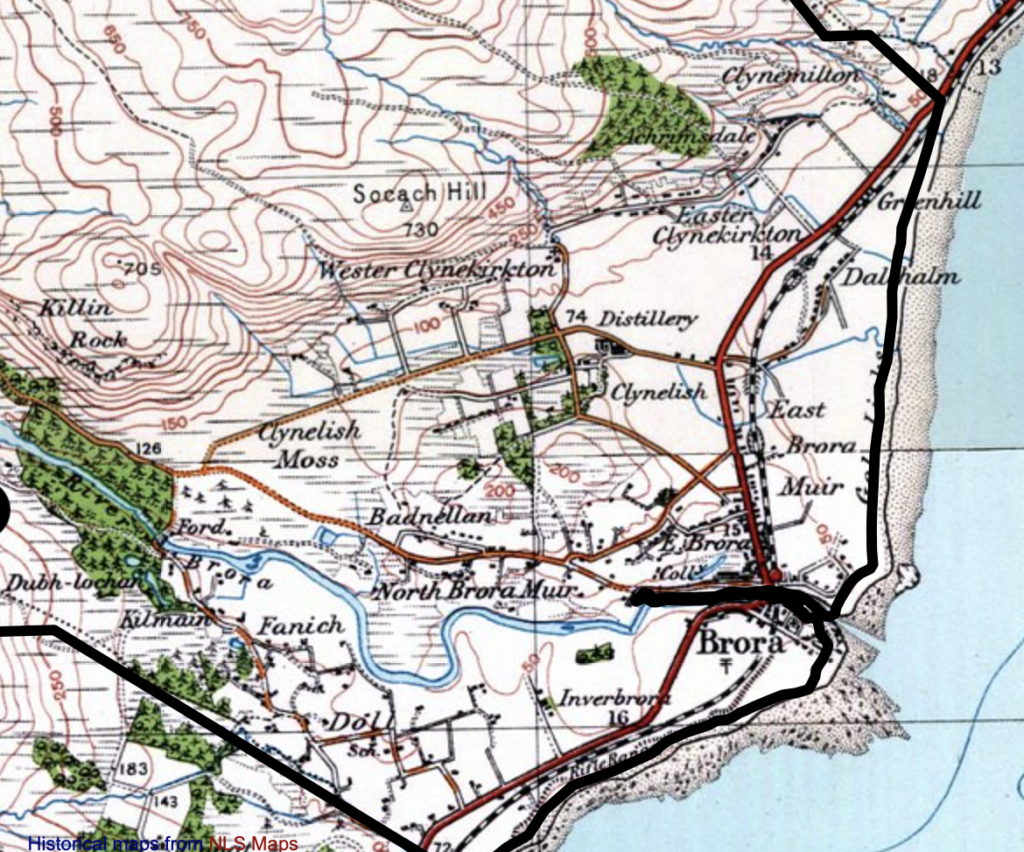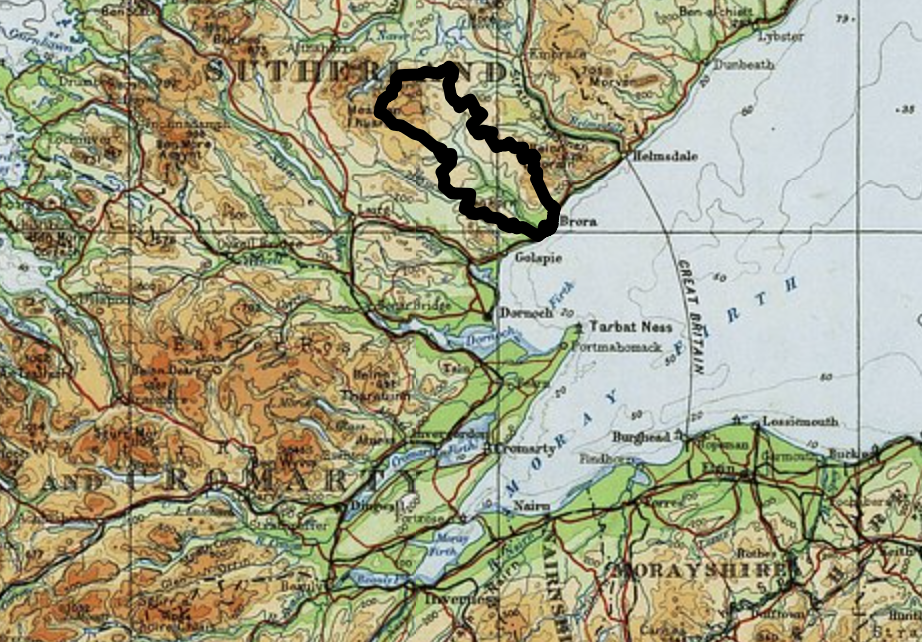 Clyne is a Parish in East Sutherland, not too far from the Dunrobyn Castle, the home of the Sutherlands Within its boundaries is the beautiful coastal village of Brora.
The history of the parish of Clyne is dominated by its long industrial past, e.g. coal mining, salt panning, tweed production, distilling, electricity generation etc. The early industries were established by the house of Sutherland and by the late Nineteenth Century Brora became known as the Industrial Capital of the North. It also has many Distilleries where the famous Clyneleish Whiskies are made.
Brora is a small industrial village, having at one time a coal pit, boat building, salt pans, fish curing, lemonade factory, the new Clynelish Distillery (as well as the old Clynelish distillery which is now called the Brora distillery[3]), wool mill, bricks and a stone quarry. The white sandstone in the Clynelish quarry belongs to the Brora Formation, of the Callovian and Oxfordian stages (formerly Middle Oolite) of the Mid-Late Jurassic. Stone from the quarry was used in the construction of London Bridge, Liverpool Cathedral and Dunrobin Castle. When in operation, the coalmine was the most northerly coalmine in the UK. Brora was the first place in the north of Scotland to have electricity thanks to its wool industry. This distinction gave rise to the local nickname of "Electric City" at the time. Brora also houses a baronial style clock tower which is a war memorial.
Crofting and fishing also played a major part in Clyne's working past.
THE HIGHLAND CLEARANCES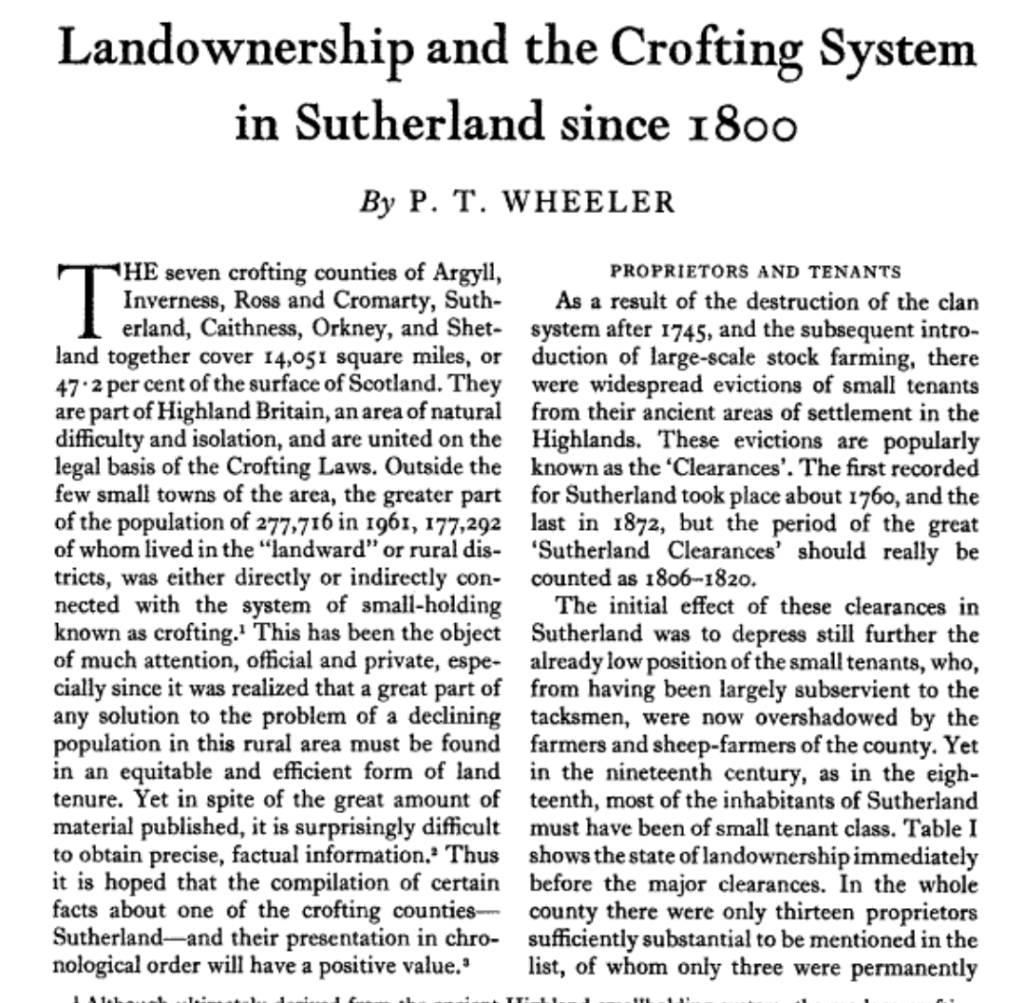 Between 1811 and 1821, around 15,000 people were removed from land owned by the Duchess of Sutherland and her husband the Marquis of Stafford to make room for 200,000 sheep. Some of those turned out had literally nowhere else to go; many were old and infirm and so starved or froze to death, left to the mercy of the elements. In 1814 two elderly people who did not get out of their cottage in time were burned alive in Strathnaver. In 1826, the Isle of Rum was cleared of its tenants who were paid to go to Canada, travelling on the ship 'James' to dock at Halifax. Unfortunately, every one of the passengers had contracted typhus by the time they arrived in Canada. This 'transportation' was not that uncommon, as it was often cheaper for landowners to pay for passage to the New World than to try and find their tenants other land or keep them from starvation. However, it was not always voluntary. In 1851, 1500 tenants in Barra were tricked to a meeting about land rents; they were then overpowered, tied up and forced onto a ship to America.