Fedele was my 2nd great-grand-uncle, brother of Eletta Brucciani.
Fedele married Marianna Conti. Their eldest son Giuseppe was the first to leave for America. He arrived on 9th November 1885. He progressed in Lincoln New York making his way as a Plasterer. His parents travelled to and fro many times. He would have at first been left with a relative or friend from the village who had already emigrated. This was a common occurance with families travelling back and forth to visit their homelands in Italy before finally settling in their chosen destination.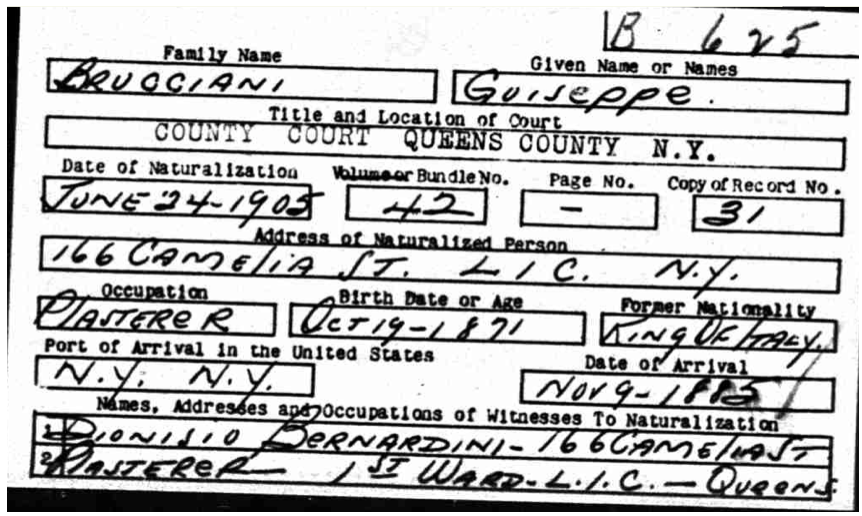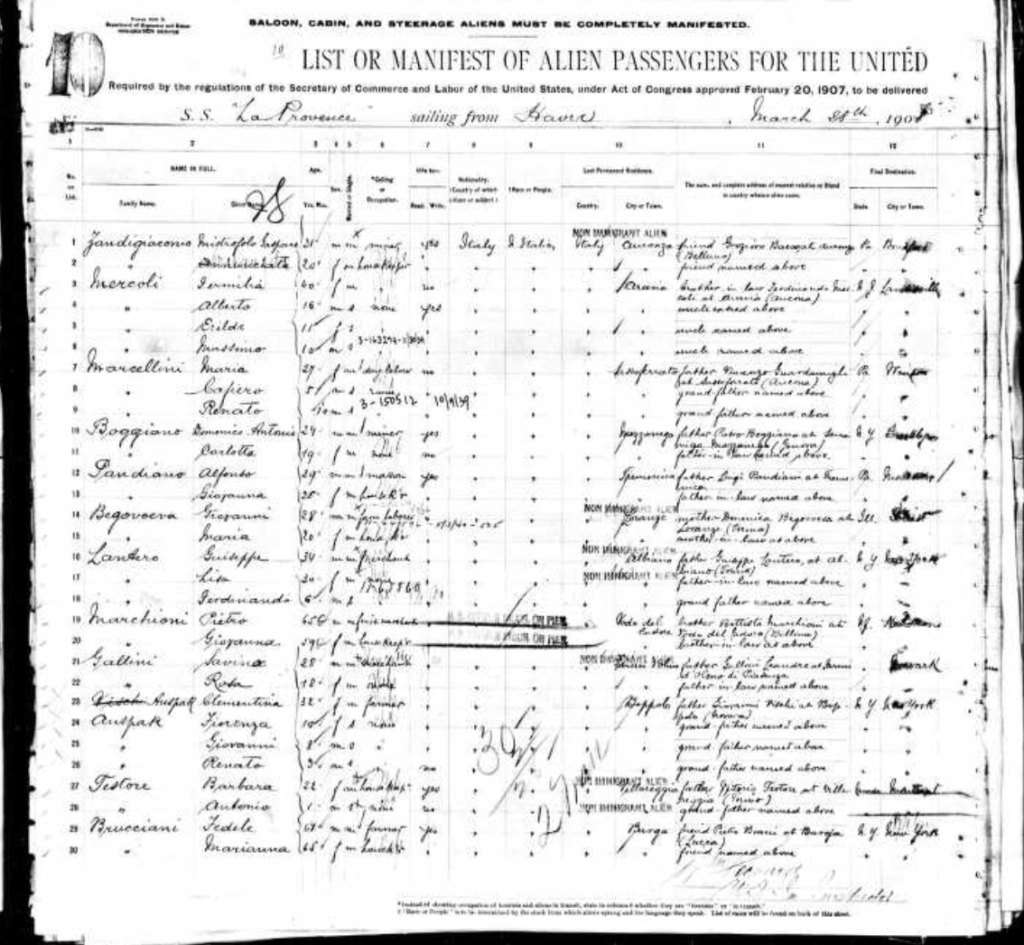 In the year 1908 we have a record of Alessio and his wife Mariana travelling to the USA onboard the ship La Provence.
They were travelling to visit a friend Pietro Braci