THE DEMARCO and McKIRDY Alliance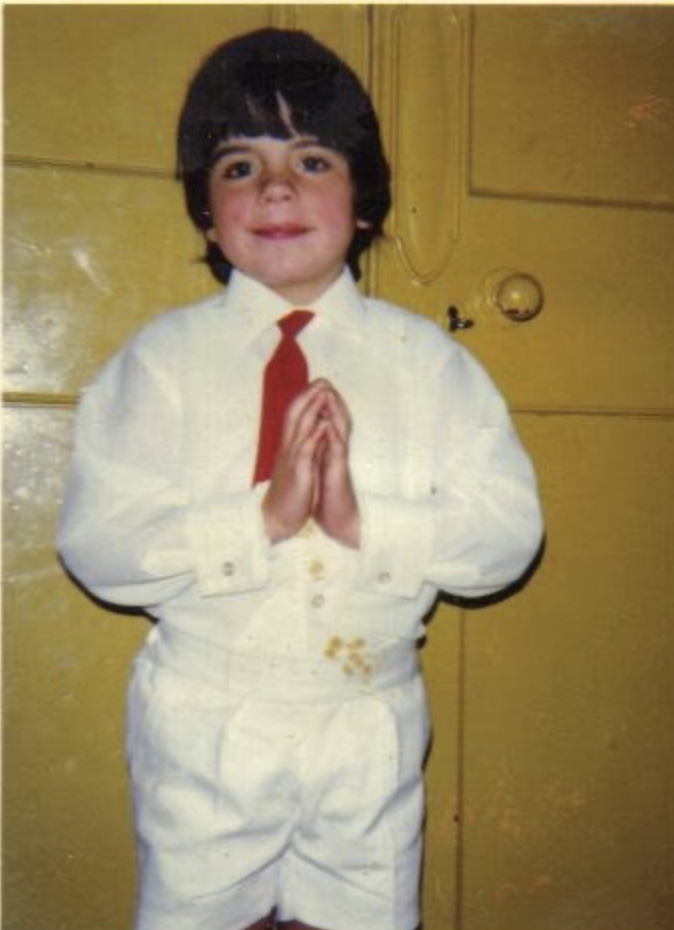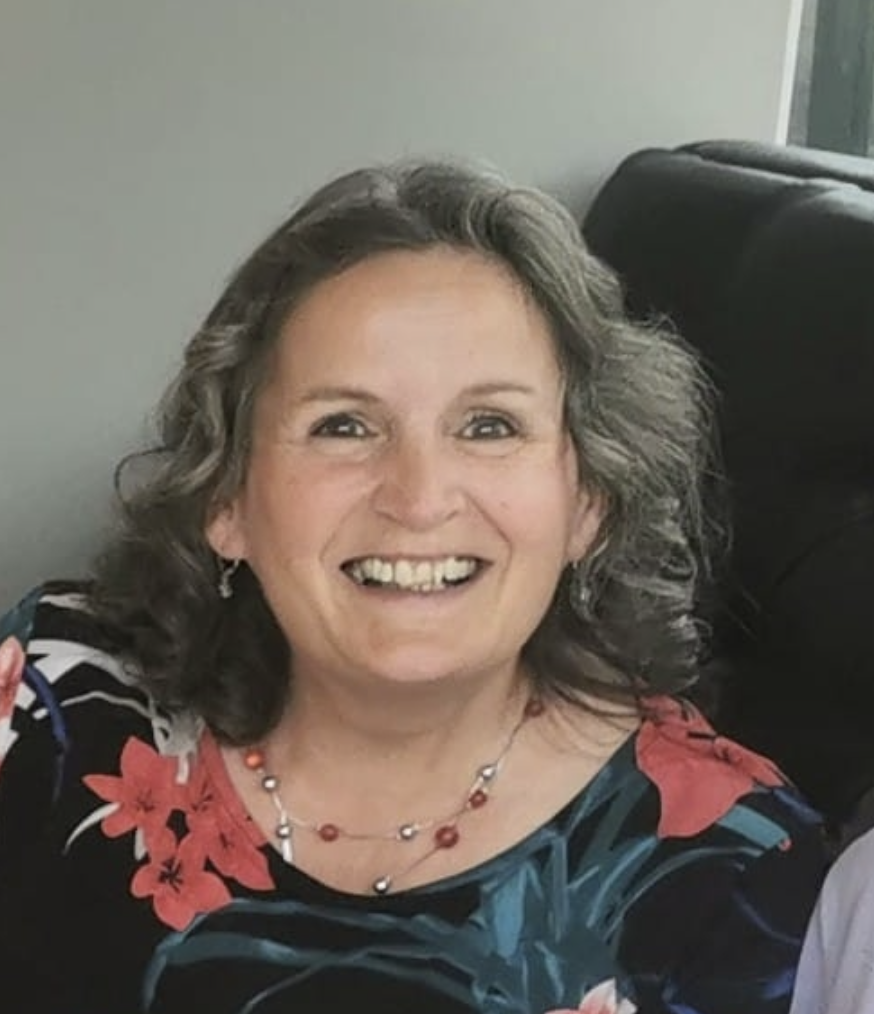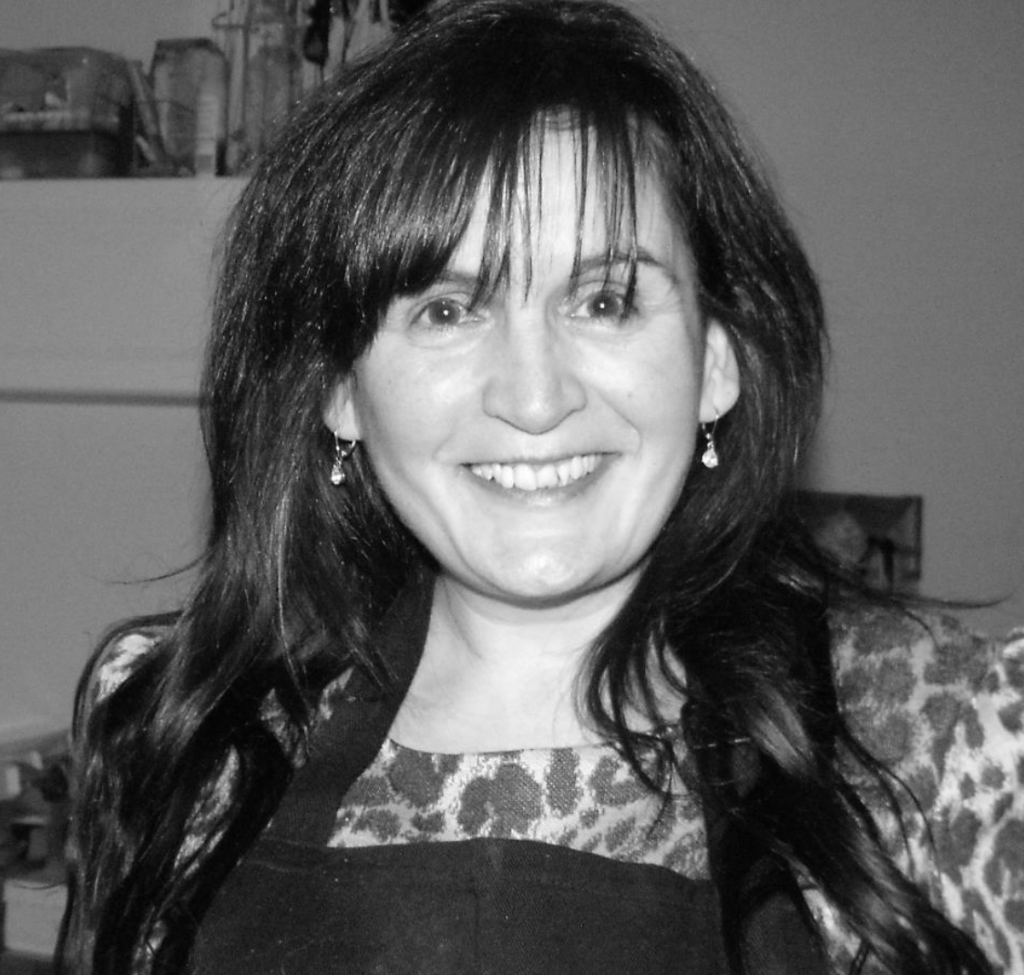 This page is dedicated to the DEMARCO/McKIRDY Lines from Portobello Promenade and Newcraighall in Edinburgh.   It is with great thanks that we have received correspondence from Billy McKirdy
Billy  is a descendant of this line as we will now explain below. This branch of the Demarco family goes way way back to circa 1711. Much of the information was 'pinched' from Irene Demarco via Billy's sister  Andrea McKirdy. Billy is the son of Andrew Demarco McKirdy and Wilma Miller and the grandson of Thomas McKirdy and Delizia or Lena Demarco.
The Demarco family are a part of the history of Portobello and since the 1920's to date are a well known and loved as having their restaurants and chippies in the area and of course they ran  the famous Demarco Mansions, or Malmaison Demarco  which was situated along the Promende in Porty.  They are well known to all Edinburgh residents.
A wee bit about THE McKIRDY family
This branch of the McKirdy family were nestled in the areas around Moffat in Dumfrieshire. It was said that they originated from the Rathlin Island area of Ireland .  The name was often written down in different forms McCurdy being a good example.  Rathlin Island is just off the Northern Coast and only houses 150 inhabitants today.   There was also social interaction between the McKirdy and Halliday families in that area.  We find brothers of one family marrying sisters of the other family.  All having large families, and a familiar story, all with the same names.
In Dumfriesshire we find Robert McKirdy [1836-1875] who married Elizabeth or Betsy Halliday [1835-1915] in Moffat in 1853.  Betsy's mum ran a Boarding House there.  Their marriage was fruitful and produced at least 9 children of whom 3 were baptised at St. Athanasius Catholic Church in Carluke.  The family moved around a bit, living in Lanark, Carnwath, Biggar, Whitburn and Lesmahagow.  Robert's occupation was documented as one of a licensed Hawker.  By 1871 his occupation had changed to one of Pressman at the Oil Works in Longridge, Whitburn.  He then went on to work in the coal mines.  Robert died in 1875, aged only 39,when he fell down a Mineshaft at the Wilsontown Colliery in Carnwath.
After the death of Robert Betsy re-married in Lasswade to a miner called James Stewart.  They moved to Penicuik where they remained until Betsy died in 1915. – The fifth child Thomas was Billy's direct-line.
Andrew McKirdy's father, also Thomas, was born on 19th June  1893 in Shottstown in the village of Penicuik which lies on the West Bank of the River North  Esk, nearer to her estuary and near the Pentland Hills.   He was brought up  in Newcraighall Village on the outskirts of Musselburgh and Edinburgh. Newcraighall Village had come to its fruition with the emergence of the coal mines which were rich with coal deposits at this time.
It was then that Thomas junior met and married the lovely Delizia Demarco whose family were already well established in the Promenade in Portobello. Thomas as we can see worked in the Mines and Lena in the shop.  They married in the Roman Catholic Church in Portobello on 18th January 1917 towards the end of the First World War.
THOMAS MCKIRDY –  1918-1941
"My uncle Tommy was born at 26 Promenade in January 1918, he sadly lost his life in the Second World War in Eritrea, Ethiopia at the Battle of Keren. He is in the uniform of the Queen's Own Cameron Highlanders. I have also included a photograph of his gravestone in the British Cemetry in Keren".
2.  ANDREW DEMARCO McKIRDY. 1919-1980
"My late father Andrew, like his older brother Tommy, was brought up at 26 Promenade in Portobello.   However he was born on 11sth March 1919 at a house in Stirling Street, Galashiels, at the home of one of my grandmother's sisters.  My father served the duration of the War in the Royal Navy.   After the War he worked as an Ice Cream Maker in Demarco's Restaurant on the Promenade in Portobello.   I remember meeting my father's Aunty Kitty who owned a Hotel on the Promenade until the 1980s.   My father also took me to visit his cousin Raymond Demarco who lived in Leven Lodge at the bottom of Marlborough Street, Portobello on regular visits when I was a young boy." The photo below is a photo of Dad when he worked making ICE CREAM in Demarco's Portobello
Andrew married Wilma May Miller [1927-1994] on 3rd January 1951 in Portobello.  Her  family on both paternal and maternal sides come from the north of the River Forth, from Fife, Elgin and Perthshire.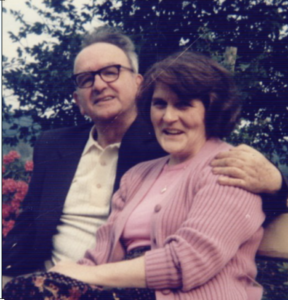 3.  Emilia McKirdy 1922-1924
4.  MARIA or MARY McKIRDY 1924-1980
Mary married Tom McKean and they in turn had one daughter they called Jean. Jean married Jimmy Banks.  They had three children, Gary, Paul and David.
5.  DELIZIA DEMARCO McKIRDY 1933-2002
DELIZIA married Henry Adams or Harry in 1954 in Edinburgh. They had two children Karen and Thomas.  Delizia died in 2002.
DELIZIA DEMARCO's FAMILY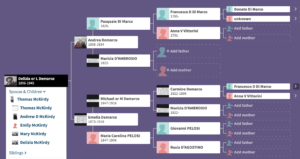 Their marriage on 2nd December 1890 was performed in St. Andrew's R.C. Cathedral in Great Clyde Street in Glasgow.  Andrea was 29 and Emelina was 17. 
Andrea's parents were Pasquale Di Marco, Farmer, deceased and Carminella D'ambrosia. 
Emelina's parents were Michele Di Marco, Confectioner and Carolina Pelosi.
Witnesses were Giuseppe Di Marco and Marco Di Marco. 
Emilia was one  of the confirmed 3 children of Michele and Carolina.
Marco 1870-1940 married Mary Jane Cassidy

Gabriel 1877-1948. Born in Paris.  He ran the Demarco Mansion with his wife Maria Christina Demarco 1887-1849 [both were Demarco's]. Her line was from Antonio Demarco and Maria Corio.  Their wedding joined up four Demarco lines.

Emelina Demarco 1873-1910  married Andrea Demarco
As a post note -[ Michele Demarco's  parents were Carmino Demarco and Mariccia Dambrosia.].  I believe Pasquale and Carmino were brothers.
By 1891 Michele Demarco was running his own confectionery shop in the centre of Glasgow at 17 Sauchiehall Street accompanied by his wife and two other Italians helping out in the shop. 
Billy's Grandmother, Delizia Demarco,  was born in the West of Scotland  on 16th November 1896 at 13 Church Street, Patrick. Her family had moved into Scotland via England and France.  Rumour has it that branches of the family had walked through Italy and then over the Alps to Paris where there were already many immigrants from Picinisco there. They found employment as Artists Models who enjoyed painting the Italians  'beautiful' profiles. After a while they moved on to London and Manchester where there was already large Italian presences.
Delizia was from a large family and I am still trying to unwrangle them.
CONGETTA DEMARCO was born in  1893 in Glasgow.  On 4th April 1929 she married in Galashiels to Kenneth Hastie.
DONATO or DONALD 1894-1936. He married Lily O'Neill and they moved to Selkirk.
DELIZIA or Lena was born in 1896 in Partick.  She married Thomas McKirdy
MARIA CARMELLA DEMARCO

 born in 1899.  She married Domenico Demarco who was the son of Antonio Demarco and Maria Giuseppa Corio.   This marriage forged the link between four of the Demarco families from Picinisco. Â Domenico's address was 38 Promenade and Maria's 40 Wellington Street, Portobello.   Witnesses at their wedding were Elena Di Rollo and Carmino Demarco.   See the document below. The Di Rollo family are also closely linked with the Demarco and Pelosi clans who settled in the Joppa, Portobello and Musselburgh areas of Edinburgh.
5. PASQUALE DEMARCO was born in St. James' Street in Edinburgh in 1901
6. ANTONIO came along in 1905. In 1929 Antonio married Annie Loughran in the Roman Catholic Church in Galashiels.  The Demarco family lived at an address 7 Bank Court in Galashiels at this time.  On the same day Antonio's sister Congetta Demarco who was 12 years his senior, also married in the same Church, – a double wedding.
7. ANDREA DEMARCO who was born in 1907. He married Jane Spence and they lived at 32 Brighton Place, Portobello.  Andrea's life was short-lived however after he caught a bout of pheumonia which lasted 7 days.   He died only 25 years of age.
There may have been other siblings, Annita, Maggie and Jessie but this is unconfirmed to date
From the mouth of Billy McKirdy, a description of his grandmother Lena Demarco who is mentioned above.
"DELEZIA (LENA) DEMARCO
My grandmother married Thomas McKirdy, a Newcraighall miner. Lena was the daughter of Andreas and Amelia Demarco who had 8 or 9 children in the second half of the 19th century.
She was born in Partick in Glasgow in 1896, her parents had emigrated to Scotland from the Picinisco village in 

Lazio

 however my sister visited that village about four years ago and it seems they most likely came from another 

village 

 in the nearby hills. 
Andrew and Wilma's  children are: Catherine, Delena, Thomas, Andrea, Theresa, William and Amanda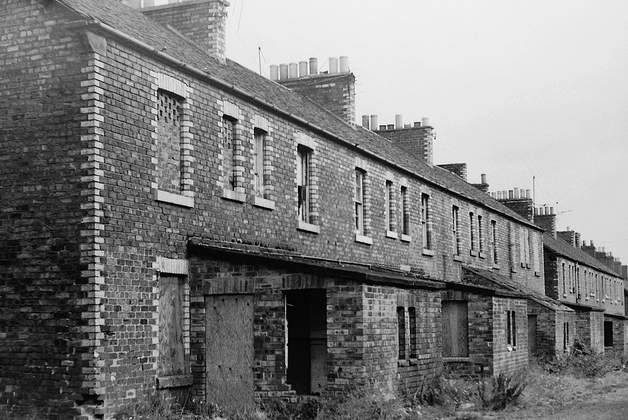 Old Newcraighall Village. Typical Miners Cottages.  It was in one of these cottages that Thomas's family would have lived
Historical Notes: The area was once known as Whitehill (streets and a farm still bear the name). Newcraighall village only appeared around 1827, taking part of its name from Craighall village a mile further south east in East Lothian. It was a mining village with the Klondyke Pit being its lifeblood but in 1968 the pit closed down and the village faced an uncertain future. The authorities wanted to tear it down but the villagers fought to preserve it. They won and also had a say in how it would be developed. In the late 1970s/early 80s the village was reborn.
DEMARCO FAMILY / De Marco/Di Marco/ Dimarco
This branch of the Demarco family had moved to Scotland via France, as had the Brattesani family.   Some members of the Demarco family settled in Edinburgh, some in Glasgow, and some in Manchester in England.  The name is not uncommon but in general they originated from Picinisco and surrounding villages in Frozinone, Lazio.  However there is evidence that some of the De Marco family hailed from nearby Port of Naples, where travel would have been easier for many.  Some would perhaps have originally meant the end of their journey to be in New York, but perhaps found the Island of Great Britain would serve their needs and they stayed.
If we go back to Picinisco in Italy we find that the hamlet of Picinisco is one of many hilltop villages located in the Val Comino of the Lazio region. It is south east of Rome, in the Abruzzi mountains of the Apennines and the nearest town of any note is Cassino. Located on the very border of the National Park of the Abruzzi, The construction of the Picinisco's Castle was initiated in 1054. The town was further enclosed and fortified by thick protective walls, with five guarded gates: the Porta Saracina, Porta Codarda, Porta Rione, Porta della Prece and Porta della Piazza.  antiquity, in the nearby Valle di Canneto there was mining activity, as there were deposits of iron, gold, silver and copper.  Here an Iron Works was built.  In this era Picinisco prospered with the creation of several Water Mills and a Paper Mill in 1632.  This economic development was marked by the restoration of certain ancient churches and the construction of several elegant palaces.  In the 1832 the Bartolomucci brothers opened a newer, more up-to-date Cartierawhich employed a number of local workers. However many of the ordinary country folk struggled in times of great poverty and hardship, fighting against bad harvests, heavy taxes and goods stolen by the robbers and brigands that plagued the area.  This lead to large numbers of the population leaving to seek their fortune in foreign distant lands.://www.voluta.co.uk/foto/life/slides/Acari.htm
The history of the families who left this village and made their way to Scotland and England has now been documented through many forms of media, books, websites and word of mouth.   Families such as Demarco, Arcari, Capaldi, Valvona, Crolla  and of course  Arpino were very much rooted in this area.
These families are all familiar names to us in the Edinburgh area, even today, 150 years later. http://www.capaldi-clan.com/id4.html It was in Portobello in Edinburgh that this branch of the Demarco family settled.  From the early 1900s they made their name in the confectionery and restaurant and fish and chip trades.  Their shops were as famous as the Portobello landmarks, such as the Skylark, Jock the Donkey from the sands and the Malmaison of course. 
Because many of the Demarco and De Marco families who found themselves in Scotland inter-married  the relationships can sometimes be difficult to work out.   So let's see what we can unravell.  It does get quite complicated so we must do one branch at a time. But we must remember that the branches who settled in Glasgow, Edinburgh and Selkirk are all one and the same with their common roots back in Picinisco.  Whilst researching the various branches of the Demarco family we find common surnames, Pelosi, D'Ambrosia and Corio being three families whose sisters and brothers would all marry into the Demarco family.  Occasionally we can find a Crolla, a Valvona and a Capaldi, just to spice up the family every now and again.
FRANCESCO DEMARCO 1785 was a Farmer and he lived in Italy with his wife Anna Vincenza Vittorini.   They would have produced many children – the four below are whose documents found in Scotland confirm that they are  from this line.
 Carmine 1846 married Anna Arcari

Michele 1847 who married Maria Carolina Pelosi

Gerardo 1848 who married Palmina Corio

Gregorio 1854 who married Anne Georgette Bouleau in Paris, France After her death he moved to Glasgow and then married Maria de Luzzio who was 25 years his junior.

Antonio who married Maria Giuseppa or Peppina Corio.  Their son Carmino Demarco was born in Dunbar in 1902.  He married Elizabeth Fusco.  [They are the parents of Richard Demarco and his brothers Michael and Louie.]  Also their daughter Maria Christina married Gabriel Demarco and ran the famous Malmaison in Portobello.

Domenica 1873 who married into the Di Rollo family in Musselburgh but this is unconfirmed.



Carmine married Anna Arcari whose family were also purveyors of Ice Cream in the Edinburgh area. 

Gregorio married twice. ÂFIRST to Georgette Bullou in Paris.  Then after her death he moved to Glasgow with his son.  He then married Maria de Luzzio who was 25 years his junior. 

Antonio married Maria Giuseppa  Corio.  Maria was born in 1862 and died in 1915 at 24 Corporation Buildings in Portobello. Her father was Antonio Corio, a farmer from Italy.  Their son Carmino Demarco was born at 141 High Street, Dunbar on 11th August 1901.

It was Antonio's  son Carmino who married Elizabeth Valentina Fusco and whose marriage links all our families together. They had three sons, Richard, Michael and Louis.  Richard Demarco is the famous Edinburgh Artist and entrepreneur
It was  also their daughter Maria Demarco and son-in-law Gabriel Demarco who ran the Malmaison Mansion in Portobello. 
 Michele or Michael  was born in the year 1851 in Picinosco and he married Caroline Pelosi [Pelosi is also another well known Italian/ Edinburgh family  who have made their own unique history with their famous Luca Ice Cream Parlours in Musselburgh} whose family also were rooted in Picinisco.   Michel and Caroline settled in the Promenade in Portobello and were very much a part of the history of the Demarco family in this area at the time.  Michele died in the year 1916 at his home at 38 Promenade in Portobello.  They had a son Gabriel
Michel's son GABRIEL DEMARCO married his first-cousin  Maria Christina De Marco.  They started off their married life in the Promenade with one or two properties then went on to extend and in 1940 it shows that they had acquired many properties along the Promenade including part of the fairground.   Gabriel was born in the year 1885 in Picinisco in Italy. Gabriel and Maria had two children,  Umberto was born in 1902 and died in the year 1977 in Edinburgh.  Umberto went on to become a musician and he perhaps worked in the Malmaison on the Promenade. When he married in St. Joseph's Chapel in Peebles in 1929 this was in fact his occupation and his address given as 40 Promenade, Portobello.   His wife was Candida Donfrancesco and she was from Peebles.

 Gabriel and Maria had another son  Michael Angelo who was born in 1903 and died the following year.



Gabriel and Maria were the  couple who were responsible for the running of the business on the Promenade in the early years of the 1920s/30s  and beyond.   It was a lucrative business and just like the ice cream parlours and fish and chip shops, brought many years of entertainment to the locals of Musselburgh and Portobello.   more to follow   Helen  STARTING NEW PAGE FOR DEMARCO's trying to connect