There are a few branches of the family who find themselves stretching back to this very common Irish surname.
BRANCH 1
Connected through the Stanton line we find this branch of the Connolly family emigrating to Scotland from Oranmore in County Galway, most probably fleeing from the famine. Anthony Connolly 1804-1859 and Bridget Kilday 1814-1884 found themselves in Edinburgh. In 1851 they were in Irish Lodgings in Allison's Close in Little Ireland, the Cowgate, Edinburgh with their family of 5 who had all been born in Ireland.
Their daughter Margaret Connolly 1837-1920 married John Gordon 1839-1899 who was also from Connemarra in County Galway.
They married in St. Patrick's RC Church in the Cowgate on 4th June 1853. Their large family came along, but with that much sadness as no fewer than six of them died within a year of birth.
By 1861 Margaret's father had already died. The family moved to Temple in Midlothian where John Gordon worked on the Farms. Margaret's mum also moved with them. Mum died in1864.
By 1871 the family were residing in Lasswade at an address called Old Pentland, which sounds like a Scottish beer. John still farming.
1881 sees the family at the same address. Margaret's mother was not there on the night of the census. John still a farmer and six of their surviving children residing with them. Daughter BRIDGET was now 23. Patrick age 19 was working in the nearby Mines. Margaret age 16 was working on the Farm. The three youngest were scholars. Barbara 10, Martin 5 and John 5 who I assume were twins.
1891 shows that the family have moved to an address called the Schoolhouse, in Lasswade. Margaret and John had now retired. Daughter Bridget showing as the Head of the House, with Barbara age 20 still on the farm. Sons Martin 16 and John 15 both miners.
1901 there is only Margaret and Bridget residing at the address. John has now died.
THE LINE DOWN TO THE STANTON FAMILY
It was Margaret Connolly's son Patrick Gordon 1862-1943 whose line travels down to the Scottish Football Legend Patrick Gordon Stanton.
Patrick Gordon married Ellen McDonough 1871 in Edinburgh. Her parents were Peter McDonough and Anne Conelly. The couple married in The Catholic Church in Loanhead on 30th December 1887. The McDonough family ,as the name suggests, were also Irish.
Patrick worked in the Mines in Loanhead and it was here they remained. They had at least four children. Anne, John, Margaret and Elizabeth Gordon. It was John Gordon [1890-1968], their only son, who was grandad to Patrick Gordon Stanton.
John Gordon married Margaret Hendren in 1914. Their daughter Bridget Doolan Gordon [1915-2001] was Pat Stanton's mum. She married Michael Stanton [1906-1990] in 1936. Peter Stanton was witness [our line of Stantons]
Bridget and Michael had six sons. Edward, John, Peter, Patrick, Michael and Andrew Stanton.
Another of Margaret Connolly's 1837-1920 children was son Martin Gordon 1862-19. He was born on 1st NOVEMBER 1875 at Pentland Rows, The Clippers in Edinburgh. In 1900 he married Mary Ann Gallacher,1876-1960 whose family were also from Ireland although she was born in Gilmerton. They had seven children. Martin lived a long life and died in Penicuik age 80.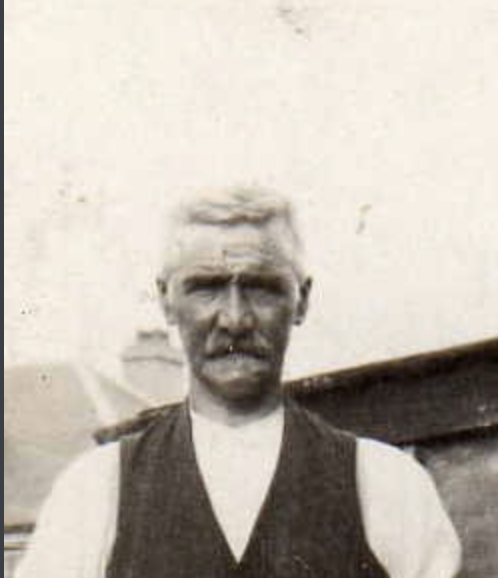 The next Connolly connection also has Hibernian FC Club connections and can also be connected to the Whelahan/Stanton family