ALL DUE TO THE HIGHLAND CLEARANCES exodus from the North
DONALD SUTHERLAND and JANE GORDON

Their journey from Elgin down to Edinburgh was swift indeed with the clearances moving many families from the land.
We find Donald in 1851 still living with his parents at Levalnagown in Fearn, Ross and Cromarty.
1861 as a ploughman in Fearn, Ross and Cromarty, now having left the family.
1871 he is now married to Jane Gordon and has moved to Elgin residing at 8 West Back Street. Now a mason's labourer.
1881 now in Leith in Quarry Hole Cottages see photograph below with his wife and growing family. His occupation now one of Carter.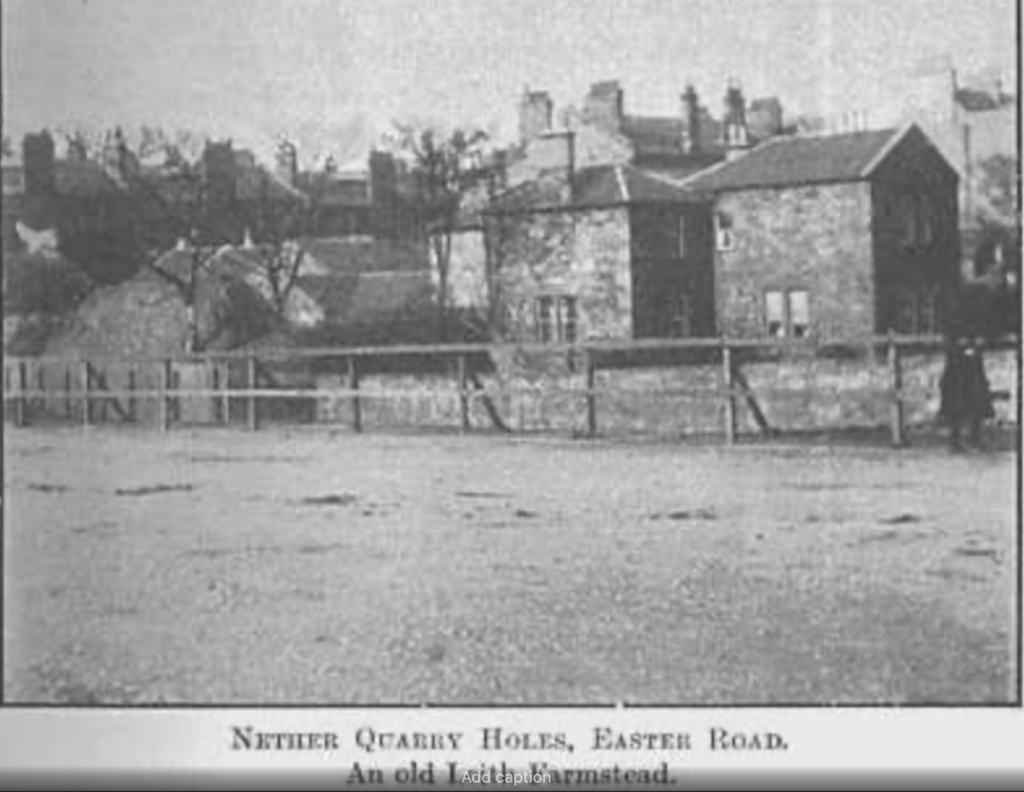 1891 at 16 Murano Place in Leith and his occupation as Carter.
Jeannie Gordon seems to have been a colourful character
CHILDREN of Donald Sutherland and Jane or Jeanie Gordon
1. MARGARET SUTHERLAND 1867-1912
2. DAVID SUTHERLAND 1868-1926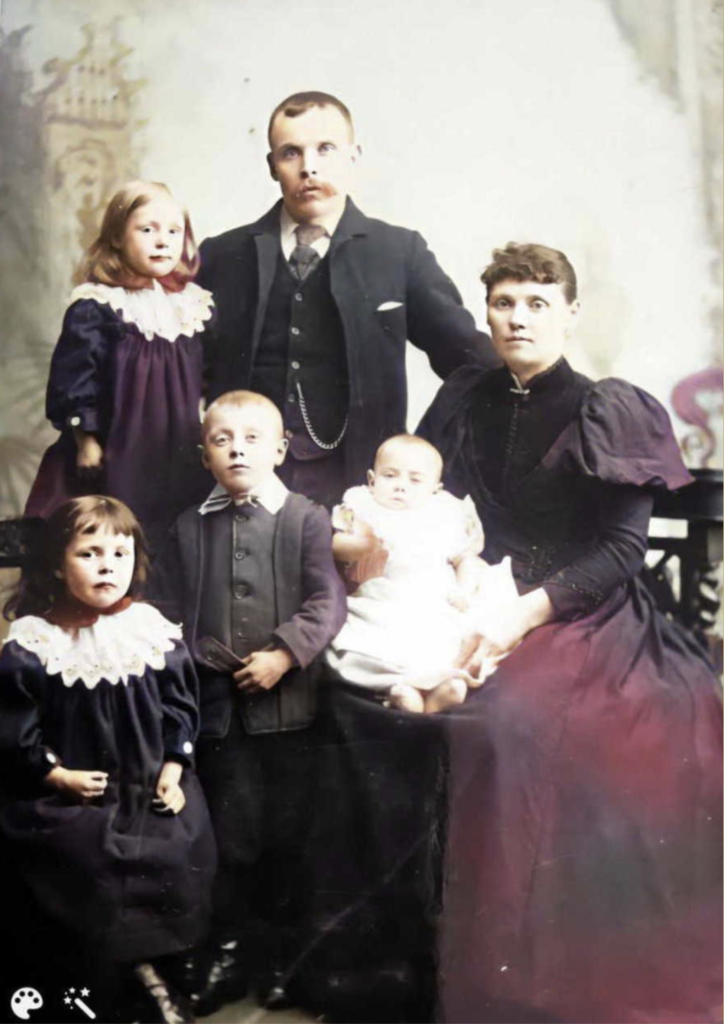 ISABELLA SUTHERLAND 1870-1933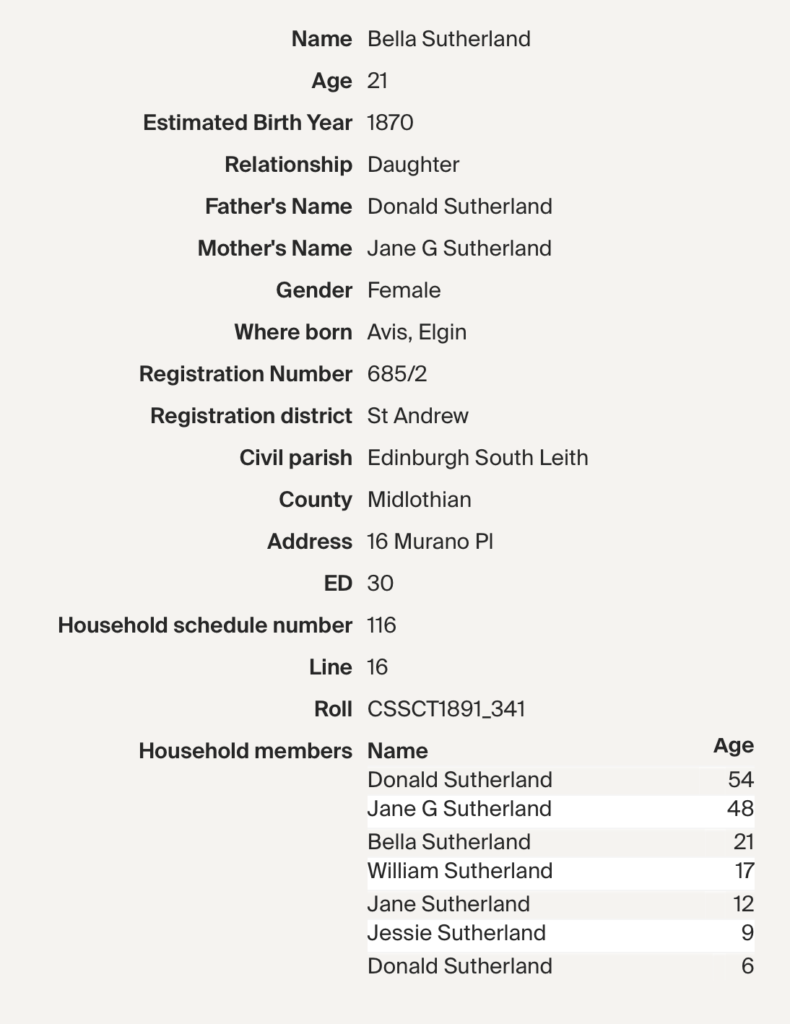 JESSIE ANN SUTHERLAND 1872-1875
DIED as a young toddler in Orchardfield Lane in Leith.
WILLIAM SUTHERLAND 1874-1933

JAMES SUTHERLAND 1877-1956 – direct line Grandfather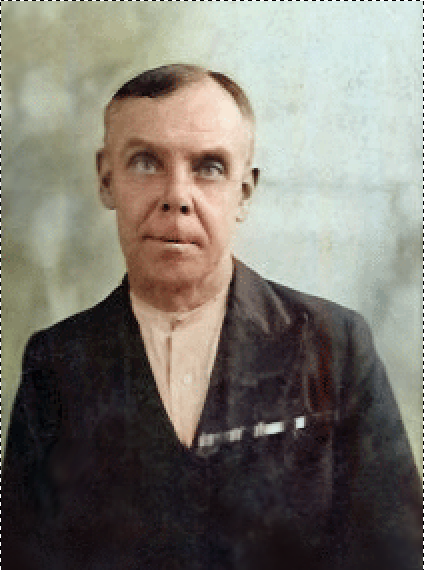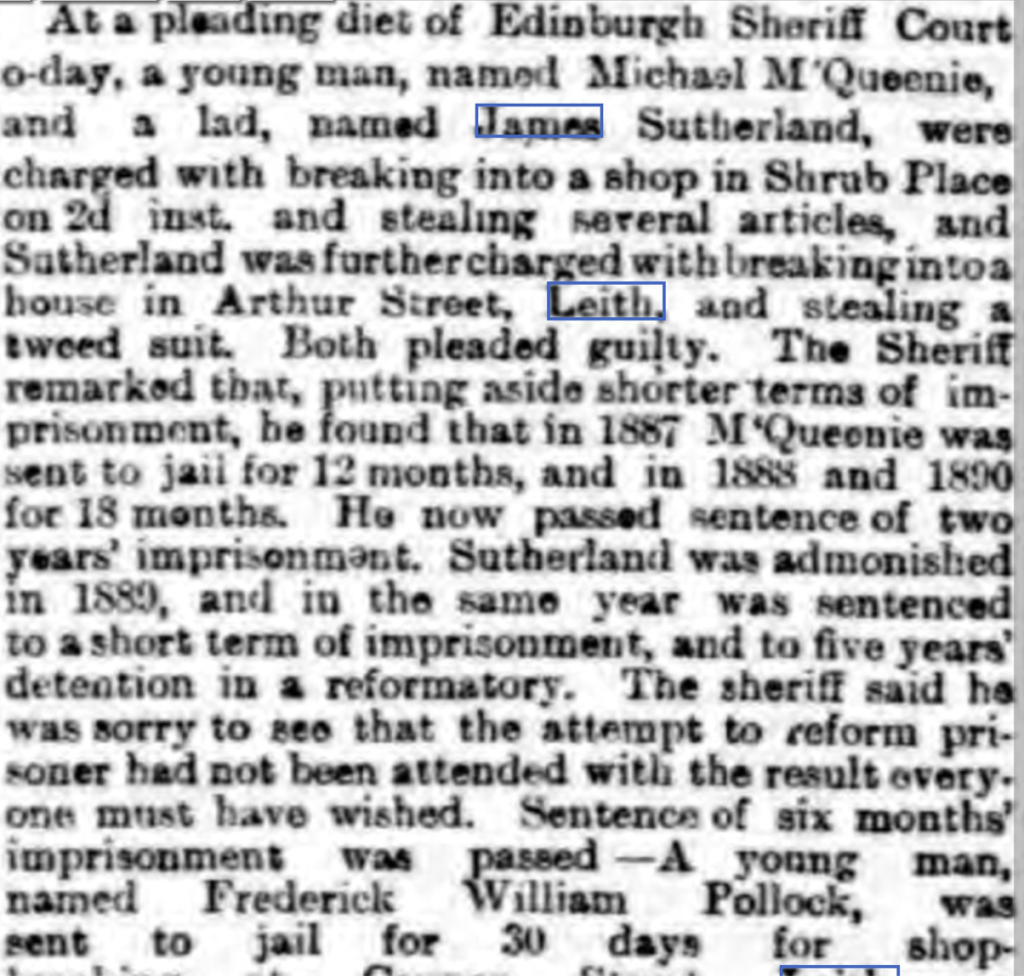 JANE ELIZABETH SUTHERLAND 1878-1910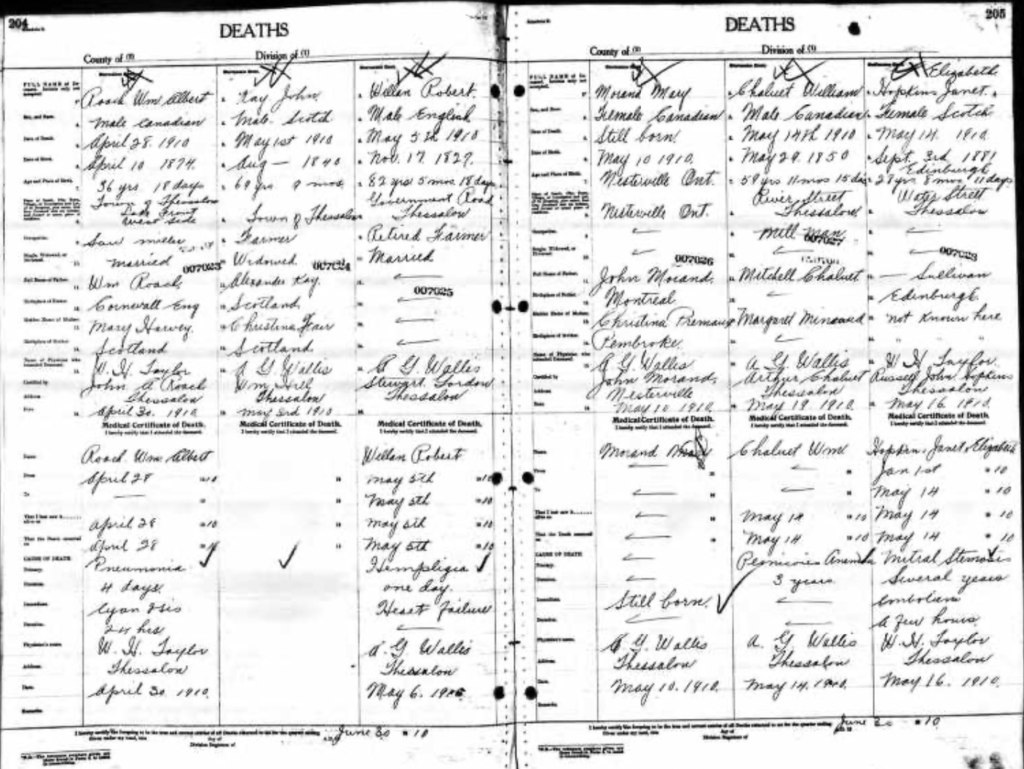 JESSIE SUTHERLAND 1881-1922
DONALD SUTHERLAND 1885 – UNKNOWN possibly Canada