ANGELINA QUILIETTI daughter of AUGUSTO QUILIETTI and FRANCESCA ARPINO.
This branch of the Arpino family come from Sant' Elia Fiumerapido a village near Montecassino in Italy. The village has been around since the 9th Century and its destiny has always linked to that of the Great Abbey. Due to the many rivers in the area the village became famous for producing the paper for the scriptomium, as well as the production of merino wool. There were also many flour mills and of course olive oil production in the area. After the Unification of Italy many of these businesses were forced to close and this of course contributed to the great exodus of the Italians at this time.
Angelina Quilietti was born on the 6th April 1894 at 85 Grassmarket, Edinburgh, the flat above the shop which is now a fish and chip shop .
Born into the Italian community in the Grassmarket area of the city she would have spoken both Italian and Scots. Their Church was The Church of the Sacred Heart, Lauriston, Edinburgh, but undoubtedly they would also have attended St. Patrick's Chapel in the Cowgate, especially after they moved from the Grassmarket to the Canongate in the City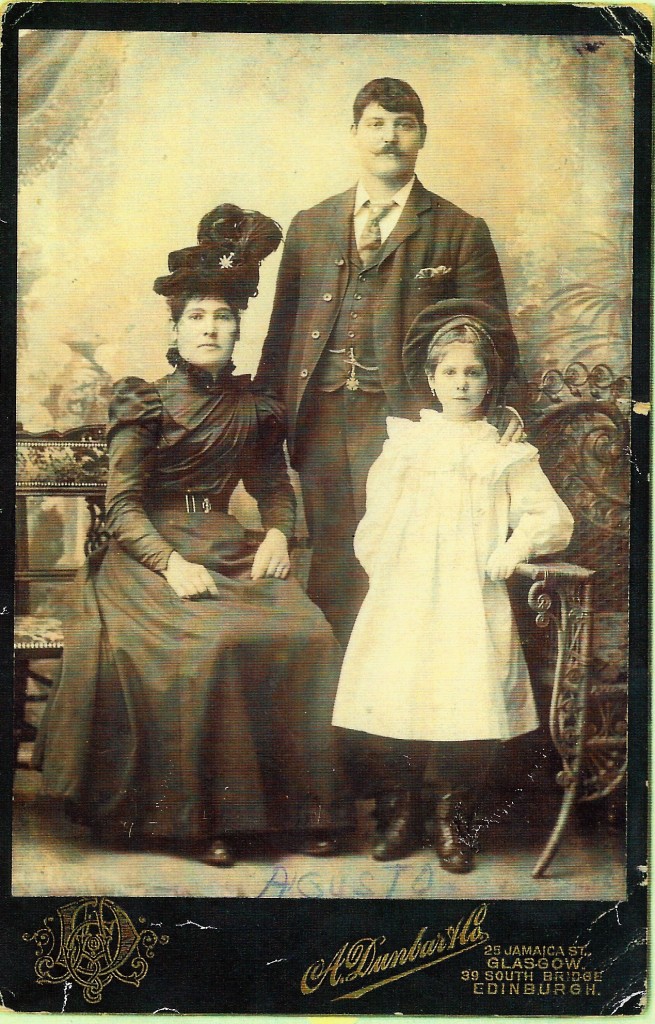 Things started to change however for the Quilietti family when her uncle Emilio died tragically in 1898 and his two baby daughters shortly thereafter.
Then in 1900 her own baby sister Ermennia aged only 1 died also. Ermennia is interred in Easter Road Cemetery in Edinburgh with her Uncle Emilio Quilietti.
Four years later on her beloved father Augusto died of typhoid fever. Disease was prevalent in Edinburgh in those days as hygiene was poor with little or no sanitation really to talk of . These immigrants had little or no immunities to these new diseases and the death amongst them from typhoid alone was very high. The family had now moved to 1 Ramsay's Close, Canongate, just off the High Street. Francesca carried on their confectionery businesses for a few years after his death as is documented in the Edinburgh Archives.
For reasons only known to Francesca, she and Angelina travelled to Paris, France, where there were already Arpino relations working there on the outskirts of the city. Francesca took up employment in the glass manufacturing industry. They stayed here for a couple of years and Angelina , we are told, learned also to speak fluent French. She returned to Edinburgh however before 1911.
In 1911 that we find the marriage of Angelina to Gaetano or John Arpino 1887-1961, a second cousin from the village of Sant' Elia Fiumerapido. Witnesses were her uncle Nicolo Arpino and his new wife Rose Margiotta.
Gaetano [John] was born on 29th September 1887. His parents were Gaetano Arpino and Luigia Tomolillo, both from the Sant'Elia Fiumierapido region of Italy. His father was described as a farmer or a Bracciante, a field hand. In 1903 they moved to America arriving on 24th November 1903 onboard the Germania, travelling from Naples to New York. His father was travelling with him, but he returned home later, perhaps to collect his wife and family. His second trip was on 10th May 1906 onboard the Princes Irene, again travelling from the Port of Naples.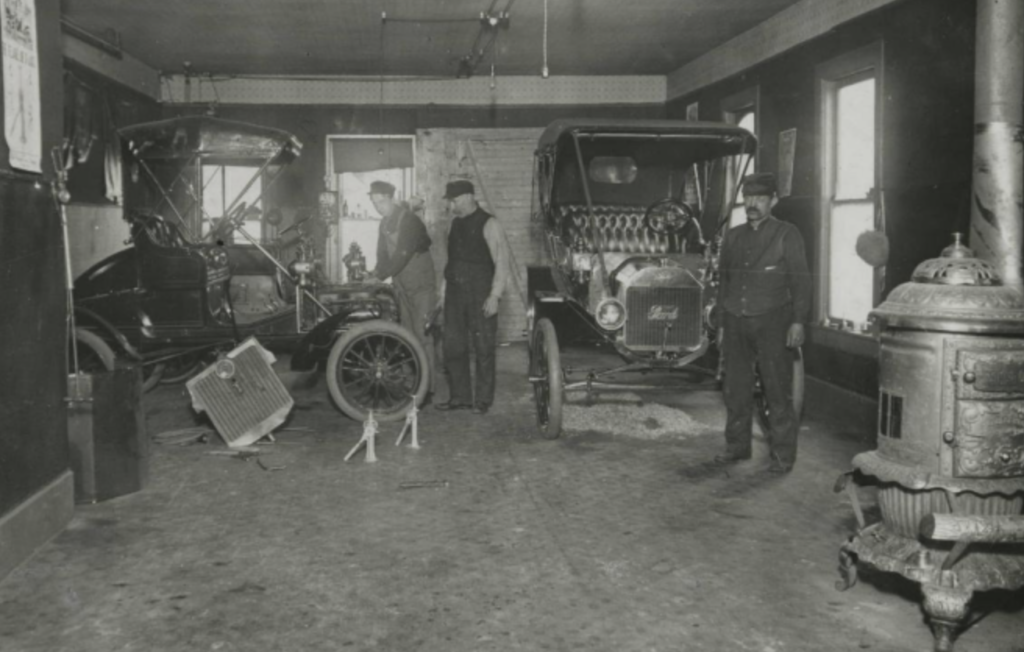 In America John found work in the Ford Motor Company which at that time was based in Philadelphia, his profession documented as Motor Mechanic.
Before 1911 John came to Scotland for reasons unknown, and he met up with his cousins. He married Angelina in the Church of the Sacred Heart Church on 6th April 1911. At the time the couple were living at 2a Drumdryan Street, Edinburgh, where they shared the accommodation.
Mary Arpino, their first child was born in Linlithgow on 12th March 1912 and their address was 302 High Street. Mary's childhood memories include travelling around this area for a while before they settled back in Pathhead. Emilia was also born here in 1916. But Charles who was born inbetween in the year 1913 was born in Pathhead.
It seems that the family flitted between Linlithgow, Broxburn, Rosyth and Pathhead helping out in family businesses and trying new ventures. But after the First World War work was not easy. They moved to a flat at 2a Dumdryden Street in Edinburgh for a while. – dates unknown. The photograph below was taken here.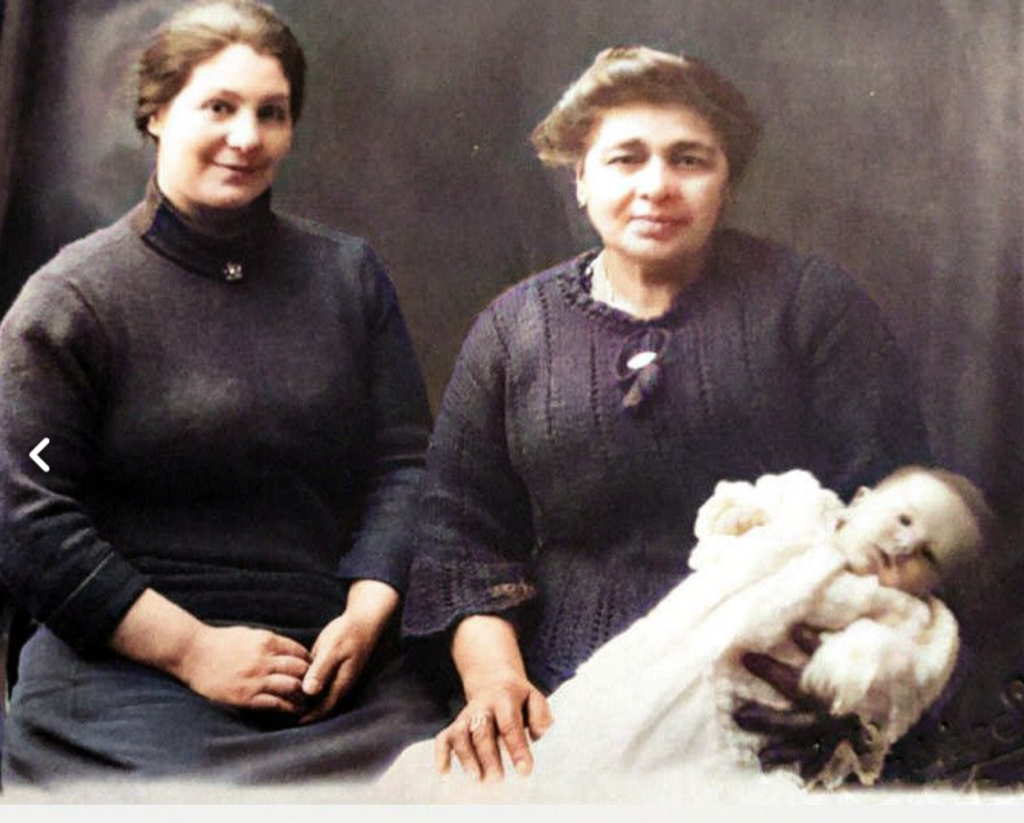 We were privileged to meet one of their children, MARY ARPINO HUNTER, who was born in Pathhead, Midlothian in 1914. We met up with her in the early and late 1990s.
Quoting from Mary Hunter in 1995
"I remember moving with my mum and dad to help with a cousin's business in Blantyre during the first world war. We then moved on to Rosyth where they opened up a confectionery business right next to the picture house, but the 1926 Strike closed nearly everything. We then moved to Broxburn and finally to Crichton where they settled and opened a fish and chip shop. They also did confectionery. My dad John Arpino served in the Italian Army and was an Engineer by Trade. His pride and joy was his Harley Davidson bike. One time my brother Nicolo had stolen the bike from the garage and gone to some very important race and had won. There was Hell to pay next day when her papa read about it in the Evening News. Their business was known as the Ford Cafe' Pathhead, Midlothian
---