Robert Emilio Quilietti 1924-2011
Robert Emilio Quilietti was the son of Giulio Quilietti and Elizabeth Wilson. Robert was born on 7th May 1924 at 2 Wilson's Court, 134 The Canongate in Edinburgh.
On 5th April 1949 he married Janet Malcolm Frame at St. Stephen's Church, St. Vincent Street, Stockbridge, Edinburgh. Jenny and Robert were both 24 years old. Robert at this time lived at 19 India Place and Jenny lived with her family at 32 Bedford Street. Jenny's dad James was a described as a musician and Robert's dad Giulio as a Fruiterer, deceased.
The couple moved to an address at 5 West Pilton Gardens. Whilst living at this address their son Robert was born in February 1950
By the time that Jacqueline was born in July 1957 they had moved to 10 Murdoch Terrace. They were still here when Maggie arrived in May 1960.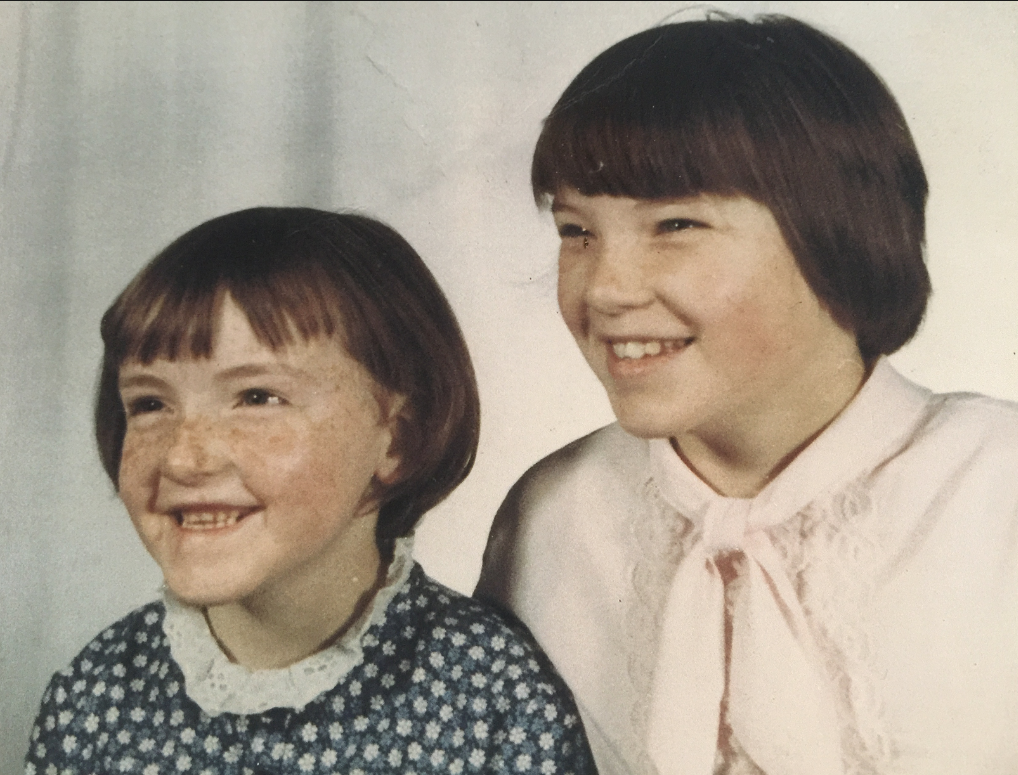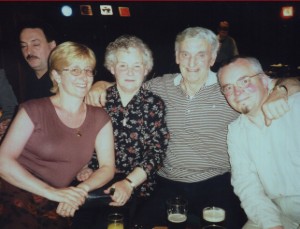 After a long illness Jenny has now passed away. Her family gave her a unique send-off, offering only their own memories of their lovely wee mum with no hymns or sermons from Ministers or Priests who did no know her at all.
Robert Emilio has a brilliant personality and always liked to joke, dance and sing and was always the life and soul of any gathering or party. He would be the first to get up and dance and get the party going.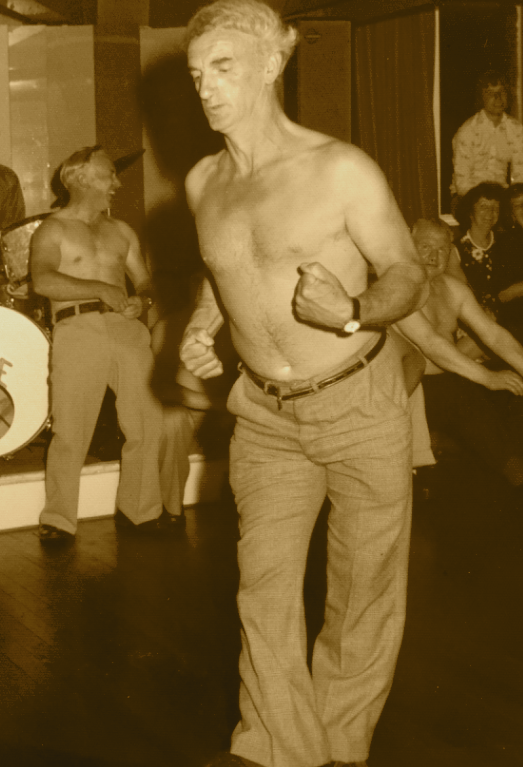 After the death of his daughter Jacqueline however his life changed forever and his sadness over this tragedy in his life still remains today. After Jenny's death in July 2011 he has become a recluse and much to the worry of his family does no more socialising at all. With great sadness to all Robert passed away on 15th November 2011 after a short illness.
Maggie, his daughter spoke these words at his Memorial.
Robert Emilio Quilietti was a dad to my brother Bob, my late sister Jake and myself. He was also a loving husband to my mum Jenny who sadly passed away only four months ago. Dad was also a brother to Sante, Giulio, Theresa, Valentine, Luisa and Elizabeth. My eldest son Darren had a very close relationship with him and I would like to thank him now for being there for my Dad and having that special bond with him. Robert was so proud when Darren had his football trials with Hibs, but added the comment that Darren would look much better in Maroon and White.
One night my Dad said to me "If you and Mum want to go to the bingo I will watch Darren for you." Darren was about 3 months old at the time. When we arrived home Darren was lying on a towel on the floor. He had a huge hole in his nappy. I asked Dad what had happened. Dad replied "he has dirtied his nappy and I couldn't change it, so I just cut the poo out." That was my Dad, always doing daft things.
Everyone who knew Robert knew him as the Practical Joker. He was always playing tricks on people or telling us his really old corny jokes. At parties he was always the first on the dance floor. He would get the party going by doing his daft Max Wall dance. I used to love listening to his stories about the olden days and the things that he and Sonny used to get up to. They were always up to some kind of mischief.
I remember him telling me how he skipped school [just like myself] so he could get put into St. Joseph's Home for Boys. He wanted to go there of course because they had the best football team around. Then he would run away after four weeks because he never once got a kick of the baw. I could go on all day about the things he used to tell us.
Sadly when my sister passed away in 2004 Dad found it very difficult to cope and became a recluse. He didn't want to see or speak to anyone. He even stopped coming to my house for Xmas Dinner and the Boxing Day Gathering at Ruth's house.
My brother and myself worried so much about him but he always said "stop worrying about me, I am OK". I phoned the doctor one day to go to see him because I was concerned about his health. When the poor doctor arrived Dad told him to sod off. [but that is the polite word I am using, that was Dad, straight to the point].
Everyday things like even going to get his paper became a struggle and he developed aggraphobia and rarely left the house. Me and my boys became dad's lifeline. I would go up daily with his dinner and Darren would get his lottery tickets and Paul would collect his pension. If I said I would be up at four o'clock then be assured that if I was a minute late he would be on the phone to me asking where I was.
He had his routine and did not like it to change
When Mum died Dad really began to struggle. His health took a turn for the worse and he refused any help. It took me almost four hours to persuade him to go to the Hospital. He said to me and Bob "I'm going to be with your mum soon". He missed her so much.
I went to see you yesterday Dad and you looked so handsome in your suit and Hearts Scarf. I am sure that when mum sees you she will fall in love with you all over again.
Dad, you are now in the arms of mum and Jake. Please look after each other until we all meet again. I love you so much and will never forget you. There will always be a special place for you in my heart……………Maggie
I will now insert some of the tributes given by her family on the day of Jenny's funeral.
Robert's speech

 

As you may know, Mum passed away last week at the Gilmerton Nursing Home following 10 years of ill health.     Please offer strength and kindness to my dad, Robert, who has lost the most special person in his life, his soul mate Jenny.
You entered the Chapel and took your seats to the music of Rod Stewart.   Mum was a big fan of Rod, can't say the same about Dad.  The music we'll be hearing today are songs that were much loved by mum and as such we have chosen to let the professional singers give us their recorded version without them having to battle through my off-tune drone.
D'you fancy a fly cuppa?   Does that bring back memories for some of you.   That was always the opening catchphrase to any time spent with Jenny.   A fly cup o' tea in the workplace, at home, cups of tea under a tree, or at a picnic table.   Mum's picnic basket was always perfectly safe from the threat of marauding bears of the Yogi Bear and Boo-boo variety, the bear has not yet been made that could lift, let alone run off with, a picnic basket packed by Jenny!   It seemed like a bottomless magic box that stored more food than was possible
So what was in the typical Jenny picnic basket?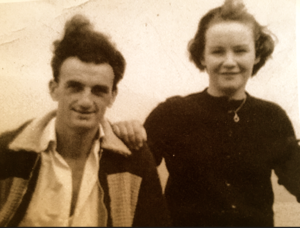 Well, there was the blue lidded tupperware box packed to the gunnels with a healthy heap of fairy cakes, chocolate chip cookies and iced shortbread biscuits (which my family clalled German Biscuits). These delicious home made treats were much more popular than the store bought Tunnocks Caramel Wafers that always ended up being taken home, sulking in the dark corners of the picnic bag, rejected and dejected.
'Are you for a fly cuppa' was the cue to bring out Thermos Flasks of green and red tartan, the kind of tartan my mum called 'Coarned Beef Tartan', with corks that had shrunk over the years and now needed to be wrapped in greaseproof paper before ramming them home, otherwise the Sardines ended up floating about in the bottom of the bag like boats at the Henly Regatta.
And eggs!! a Jenny picnic always had at least a dozen hard boiled eggs with that unmistakeable stink bomb aroma drifting out of the bag.
To keep the eggs safe, they would be individually wrapped in a square of newspaper twisted at the top to lock the egg into this protective armour plating. I was 7 years old before I discovered that eggs came equipped with egg-shells of their own. And if you were lucky enough to get the egg that was wrapped in this week's copy of' Oor Willie' you were indeed doubly blessed.
And during the heyday of my career as Magic Bob, Jenny would appear at all my outdoor gigs, picnic bags primed and ready for action, and she became known as the supplier of endless food to my fellow entertainers, Punch and Judy men, Magicians, Jugglers, Face Painters, Unicyclists and Stiltwalkers joined Wee Granny and her grandchildren for a dip into the Tupperware boxes, genuinely excited by the prospect of being on the receiving end of Jenny's legendary kindness.
You see, my mum was the embodiment of relentless generousity. For instance, she was the only person I knew who never doubted the needfulness of Edinburgh's beggars………if these people were begging for real then they needed the help that she could give. Out came the purse and a couple of coins clinked into the beggar's hat. Not too much mind you, well, there could e somebody even more deserving around the next corner.
And if the beggar was not for real, maybe feeding a drug habit before feeding themselves, well, that was of little consequence to mum. You see, she was truly non-judgemental, so out would come the purse, clink of coins and another street person benefited from Mum's love of people, her desire to help, her deep-rooted kindness.
She was always prepared to offer this help reardless of the risks and we were as proud as a family of proud things on the night my mum clambered onto the North Bridge, just above the Waverley Station, to spend a perilous hour perched on a narrow ledge trying to talk down a young girl who was about to take her own life. Mum spoke one to one with the girl offering to help her with any financial difficulties, and really listening to what this potential suicide victim had to say about her life and bringing this girl back to safety by the use of sympathetic kindness. I suspect mum finished her life-saving-session by asking the big question, 'Are you for a fly cuppa'.
Maggie's speech
Jenny was a loving wife to my Dad Robert and a loving Mum to Bob (or, as we called him

'SUNSHINE BOY'

,) my late sister Jake and myself. She was also a loving granny and great-granny (which you will hear about a wee bit later on)
My mum was a devoted follower of Bingo and non stop talking, hence the nickname from dad of

Sunburnt Toungue

or Busby.

Dad used to say he was sure Mum had the biggest shares in B.T. because she was never off the phone. She would knit baby shawls, watch T.V. and talk all at the same time, and never once did she make a mistake in her knitting…

On a more serious note Mum was such a hard worker. You would very rarely see Mum without a Pinny or Apron as they are now known. She was always cooking or cleaning something. But when the weekends came that was her time to spend with her grandkids. She always had them at weekends, and when she brought them home they would be exhausted, but they loved the time they had spent with her.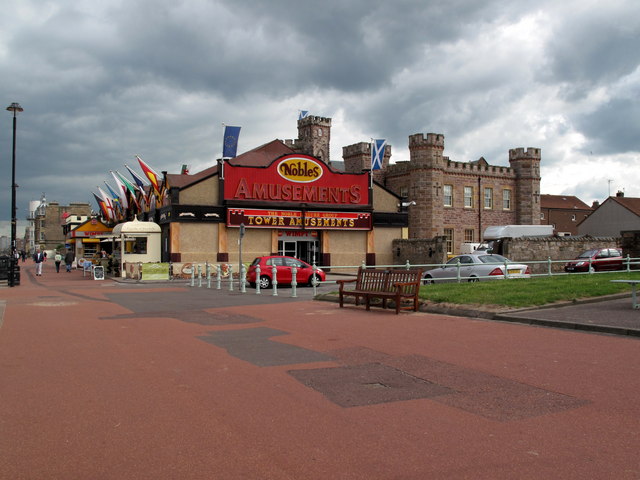 'I had a very close bond with my Mum. She always called me her Baby or Maggie Mae. When I married Paul she gave us the best wedding we could ever have had, and, she even came on Honeymoon with us (strictly on a holiday-making role of course).
I loved the summer nights when I used to take Mum to Portobello Beach and she would go into the arcades. I was amazed that she monopolised the bingo boards sometimes playing 10 at once (whilst still talking of course).
On a Sunday she used to phone a Radio Forth Talk Show and put her point across about any topic. I am sure that Bobby Malcolm used to say 'Oh No!! it's Jenny Quilietti again, no one else will get through now!!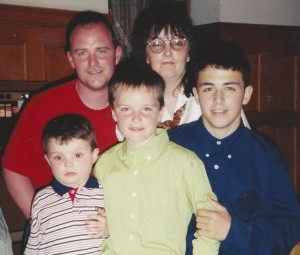 My mum was always there for us, through the good times and the bad. She was always there for us to wipe away a tear when we were sad, or when we fell and cut ourselves. I was privileged to have her as my Mum, my Best Friend, a fantastic Granny to my children and then my grandchildren.
I remember the night that her first grandchild was born. She had had a few too many of the Black Bottle (whiskies) and she was sick in a carrier bag. She starti-ed singing 'I am a Granny' whilst waving the bag above her head. We all had visions of it bursting. She was so proud to have become a Granny. Then when I went to have my first baby, Mum came into the delivery room with me and held my hand the whole time. I am going to miss my Mum so much, but she will always have a special place in my heart.
These words are from Dad and Mum and I am sure you will understand what they mean. 'LUCKY PEOPLE ARE THOSE WHO ARE SMILING WITH TEARS IN THEIR EYES AND THEREFORE MAKING OTHERS HAPPY.' Oh, and before I forget, Jake, your ears are going to be nippin because she is on her way up, please look after each other. I love you Mum and will never forget you………..Your Maggie Mae.
Grandson Paul now gives his love
She was always Wee Granny to me but she was only 'wee' in height.
Our Granny had a big heart,she was hugely loving and extremely generous. She was incredibly caring, really enthusiastic and very energetic. She was great fun and bursting with pride for us all. She was a fantastic granny.
We all looked forward to our days out with Granny. Whether it was Portobello, Berwick-upon-Tweed, Dubar or Dunfermline Glen, it didn't really matter, they were all the favourite destinations. We would get an early bus, have a wander, lunch, a look around the shops and of course a wee shot in the Amusements, before heading home, ready for bed. And before she left she would always try to sneak you a bit extra pocket money without Mum or Dad seeing.
Not only was she Granny to the five of us, Darren, Aeden, Paul, Jaycey and myself, but surrogate Granny to everyone she came into contact with.
The fellow entertainers at open days and events benefitted from the hugh picnics she brought with her.
My flatmates, when I was at College, were the best fed students in Town after she had popped round with bags of groceries for us.
And when we were too old for day trips with Granny, she would take out the kids from along the street. I was always surprised that their parents didn't send out a search-party when they weren't home till late in the evening.
Darren's words
Granny, you were the best granny in the world. You had a heart of gold and lived for your grand-kids. There are so many memories that stick in my head. If it wasn't for you Granny, I would have had a very dull childhood. As far back as I can remember, my weekends were made special, in fact most of my life was made special, all thanks to you.
I always loved coming to you on a Friday, knowing that Saturday would be our usual trip on the number 32 bus to Portobello. It was a 2 hour journey all the way around Edinburgh, with our packed lunches and a famous game of I SPY. When we reached Portobello Beach you introduced me to gambling, at the age of 8. It was great. You would have a big bag of pennies for me to lay the slot machines. Without fail you would buy me chips with tomato sauch and the famous 99 Cone. You would then plonk me down on a seat, which was always too high for me to get down from. That meant I had to stay there, even when my pennies ran out, but it gave you time to go and play the Prize Bingo. (don't worry Gran, Mum and Dad didn't know about this, until now!!)
I think I speak for her 5 grandchildren when I say we are sorry that her great-grandchildren will never know her. She would have loved having a whole new generation of children to take out and spoil.
Wee Granny we all love you and will always miss you…….http://www.edinphoto.org.uk/1_edin/1_edinburgh_history_-_recollections_portobello_from_1950s.htm#eleanor_wood
Ruth also gave her a beautiful speech, but this has still to be inserted…..