The Donati CONNECTIONS
Maria Domenica was one of twins born to Giuseppe Brucciani and Teresa Conti on 7th July 1849 in the village of Castelvecchio Pascoli.
married on 17 February 1873 in the Church of St. Niccolo in Castelvecchio Pascoli to Pietro Donati whose family were from the surrounding villages.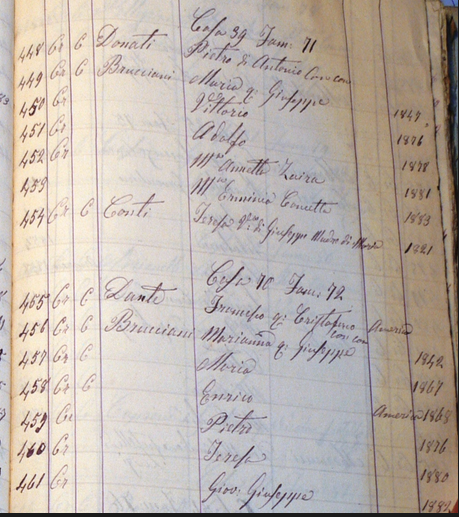 Maria Domenica married Pietro Donati. They married in the year 1873 in Barga, Italy. The Donati family were also from Castelvecchio Pascoli.