COYNE, HOBAN, MORAN and BURKE Lines
Ned was in Scotland from an early time, earlier than the famine. He was a soldier and resided in the Dundee area where I believe there was a soldiers Barracks. Ned was born in Rosscommon, IRELAND in 1764. His father was also called EDWARD STANTON with mother's name unknown at the date of his death. At his death he is described as a Chelsea Pensioner 45th foot soldier. His wife CATHERINE did not die till 1875. Ned is buried in the Western Burying Ground in Dundee.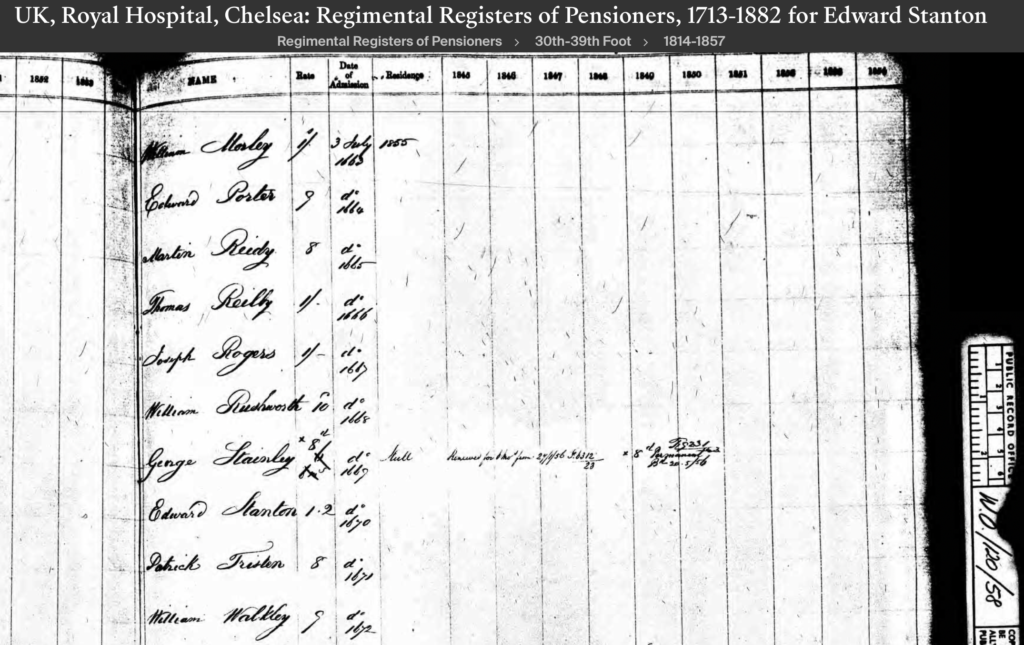 Ned's son EDWARD STANTON 1792- and CATHERINE COYNE 1796
son MICHAEL STANTON 1821-1875 and his wife MARY HOBAN. 1824-1894 –
The couple married in Ireland. We have traced children Winifred 1839 who married Anthony Moran, son John 1842 who married Margaret Liston and son Patrick 1838 who married Helen McGrail. These branches came to Scotland.


PATRICK STANTON 1838-1875 and HELEN McGRAIL 1842-1887
They married in Edinburgh in 1860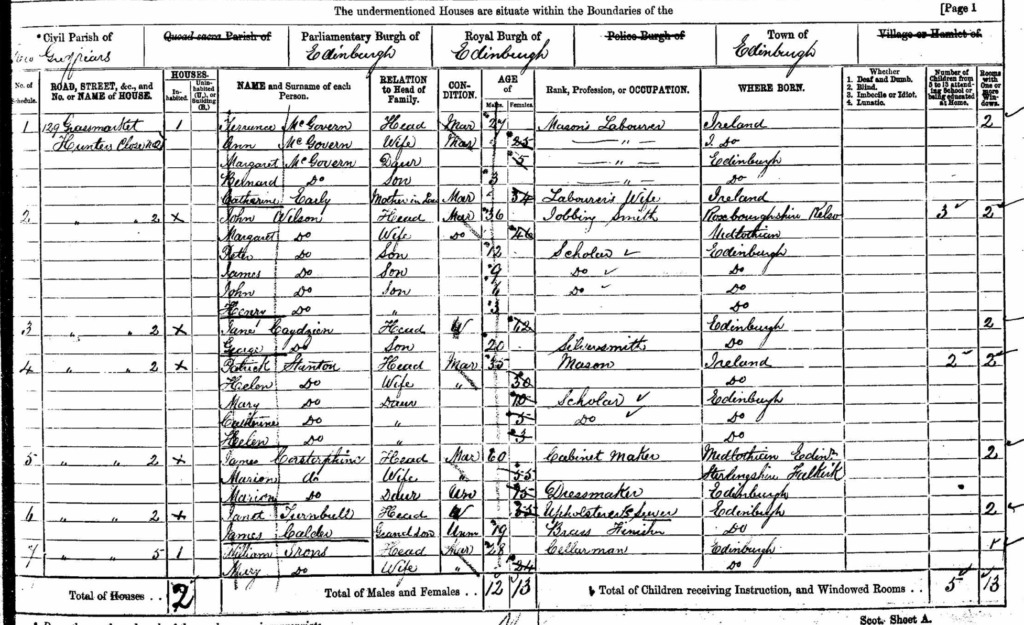 Son John died age 16 of epilepsy.
Daughter Mary married Michael Kieff

Daughter Maggie married Francis O'Hara. They had one son also Francis born c 1912 in Edinburgh