Giudetta Brattesani was born in Borgotora. She married Giuseppe Giacoppazi whose family were from the same area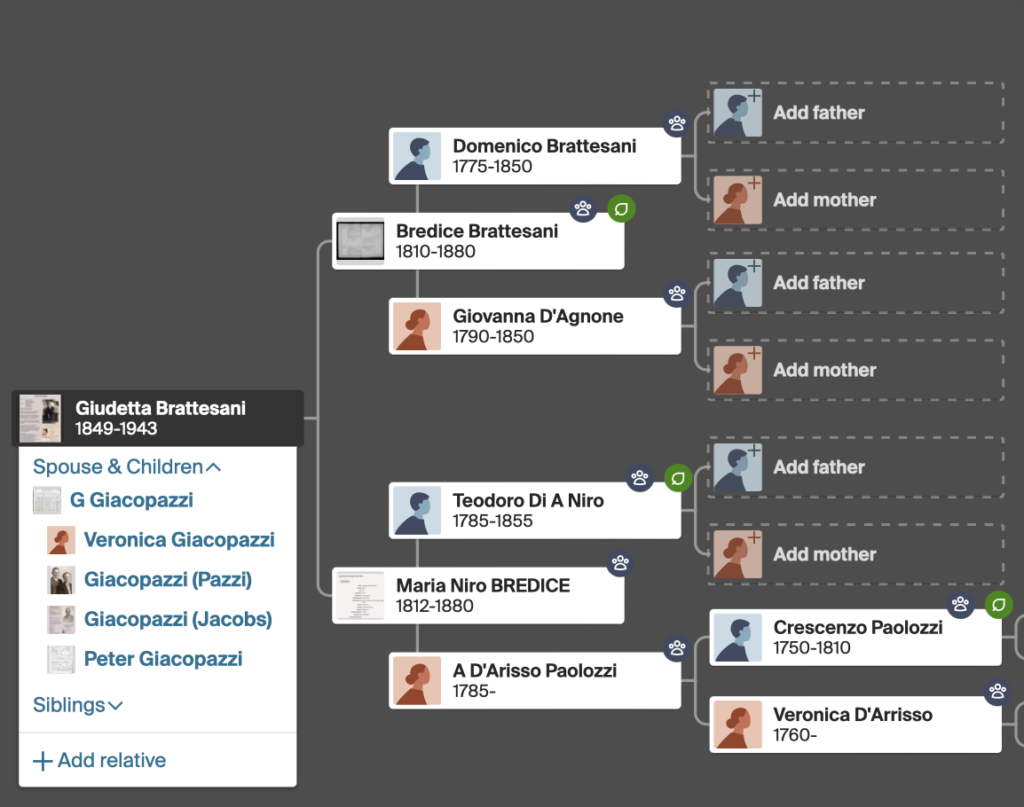 Children of Giudetta and Giuseppe Giacopazzi
Son Giuseppe
Giuseppe or Joseph
was born in 1881-1970. Moving to the USA with his family he changed his name to Pazzi. He married Ernestine Juliette Marie Milhau who was born in Alsace in France in 1890-1968. Their children who were all daughters, had the Pazzi surname. They settled in Walnut Creek in California.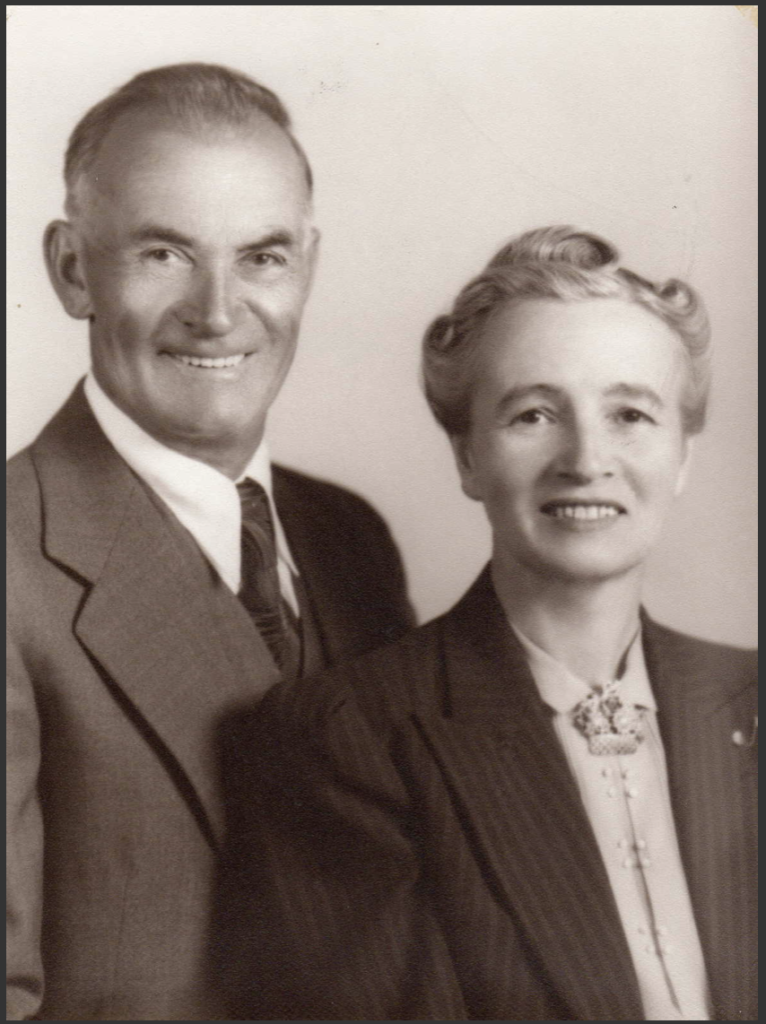 Son Ernesto
Ernesto Giacopozzi 1882-1980,
had travelled to America with his parents in the year 1900 sailing from Le Havre on the steamship La Gascogne. From the Port of New York the Giacopazzi family moved to County Arizona where he and his father both worked as Miners in the area.
Whilst in America he married Filomena Brattesani. She was the daughter of Giuseppe Brattesani and Lucia Maria Brattesani [my own direct line family].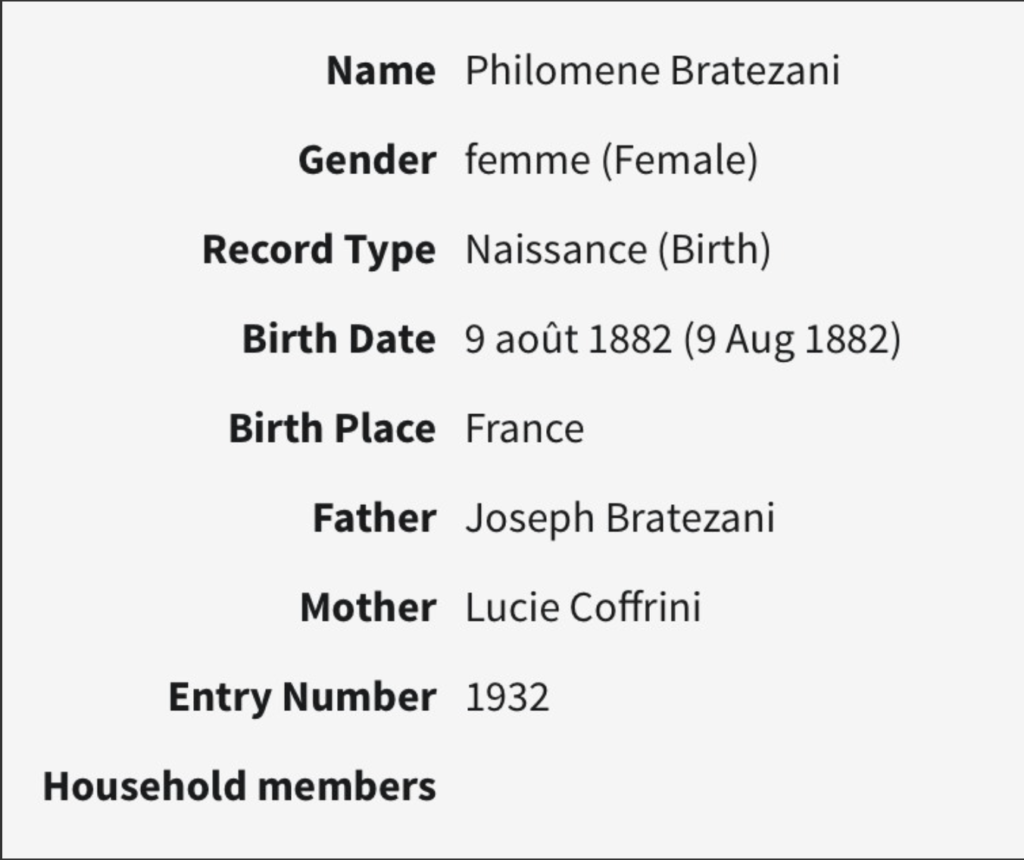 They married in America and had six children. For whatever reasons at that time they changed their name to Jacobs and their children were documented in the 1930 census with this surname. By this date Filomena had divorced her husband. He went on to marry three other women and their story is documented below.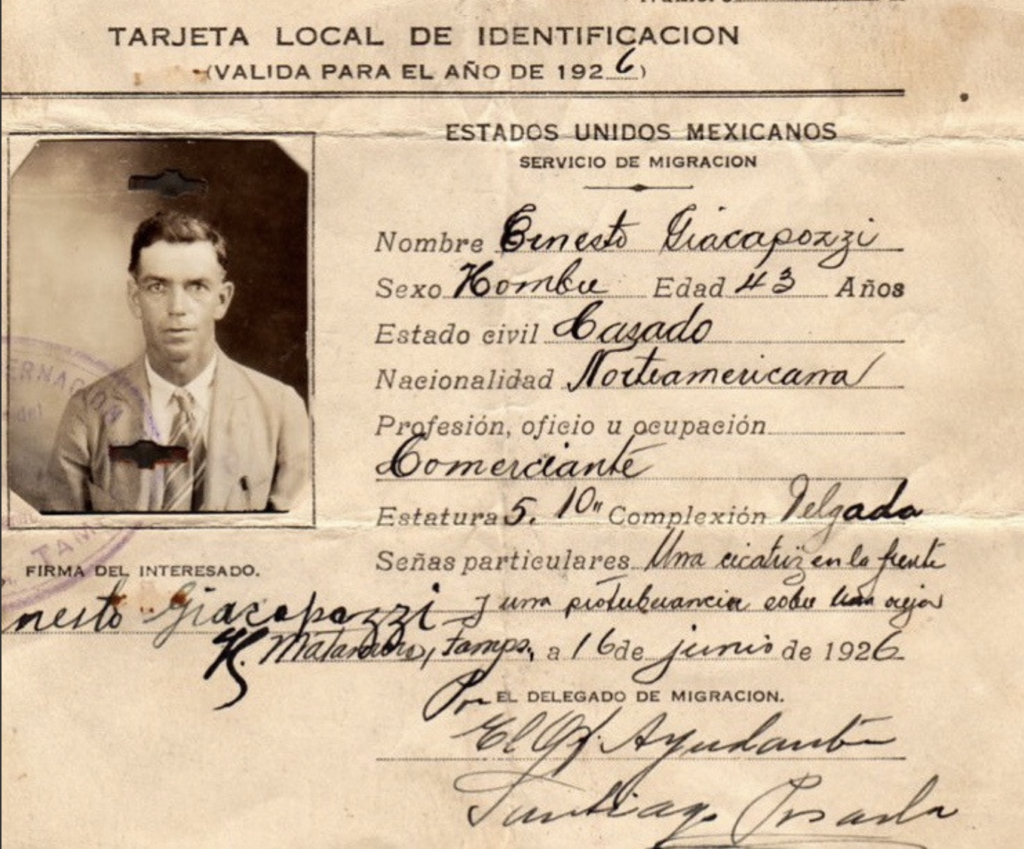 There are a large family of descendants from this line in California today 2022.
son Peter Giacopazzi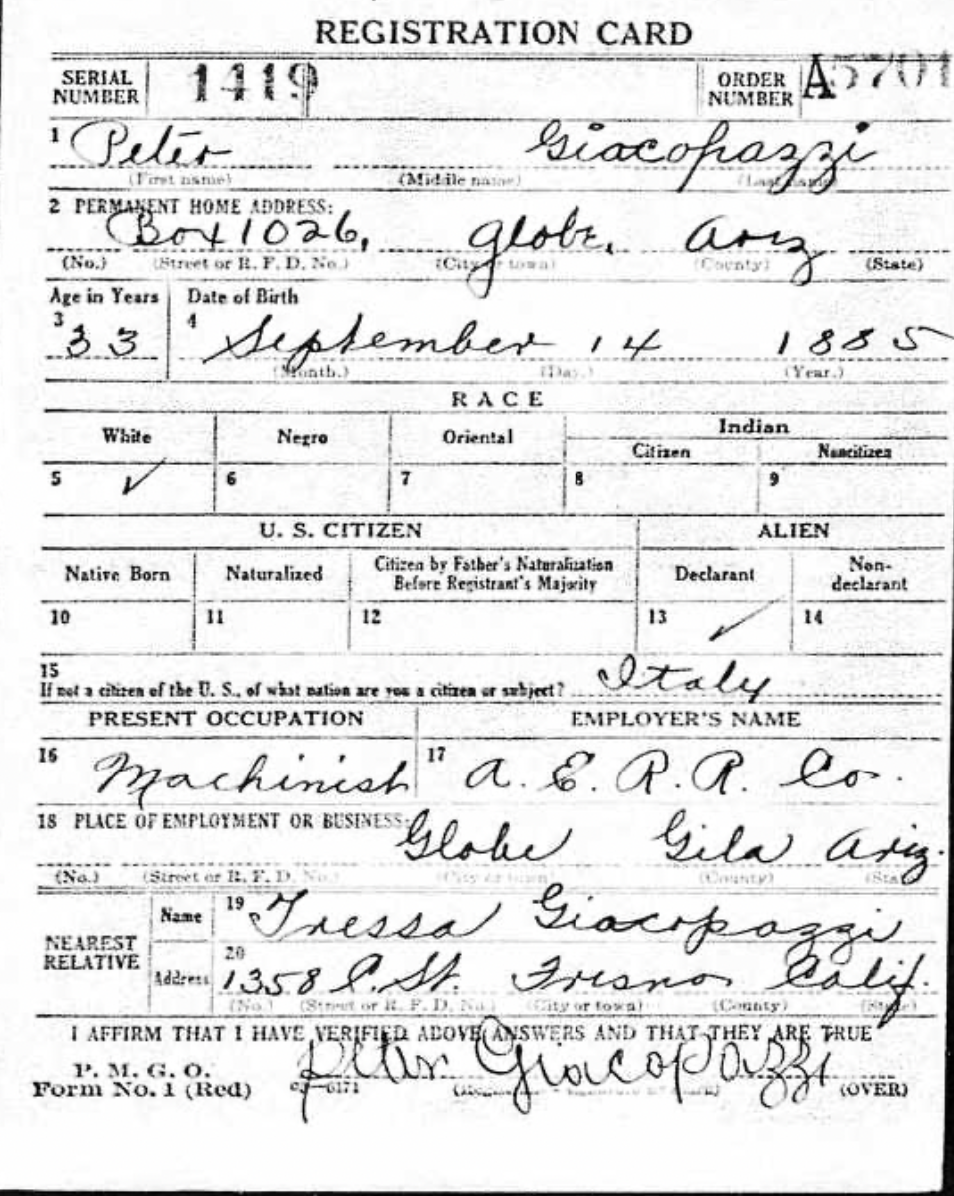 He married in Italy to Teresa unknown surname. They moved to America and had one son Joseph. I have no further information at all on this line
As a postnote to this page I have several DNA Hits with descendants of this line through Ancestry.com. JunelynnJacobs and Cherie Cribbs being amongst the two that jumps to mind.