I confess I know little of David's life except for the births of his children documented in the family tree. He was a Senior Executive Officer at HM Customs in Excise for many years. He married Alexandra Irvine 1940-2020 in BoNess, West Lothian, Scotland in 1965 and had five children.
The photograph below was shared in 2022. Davi died in 2023 in Linlithgow in Scotland.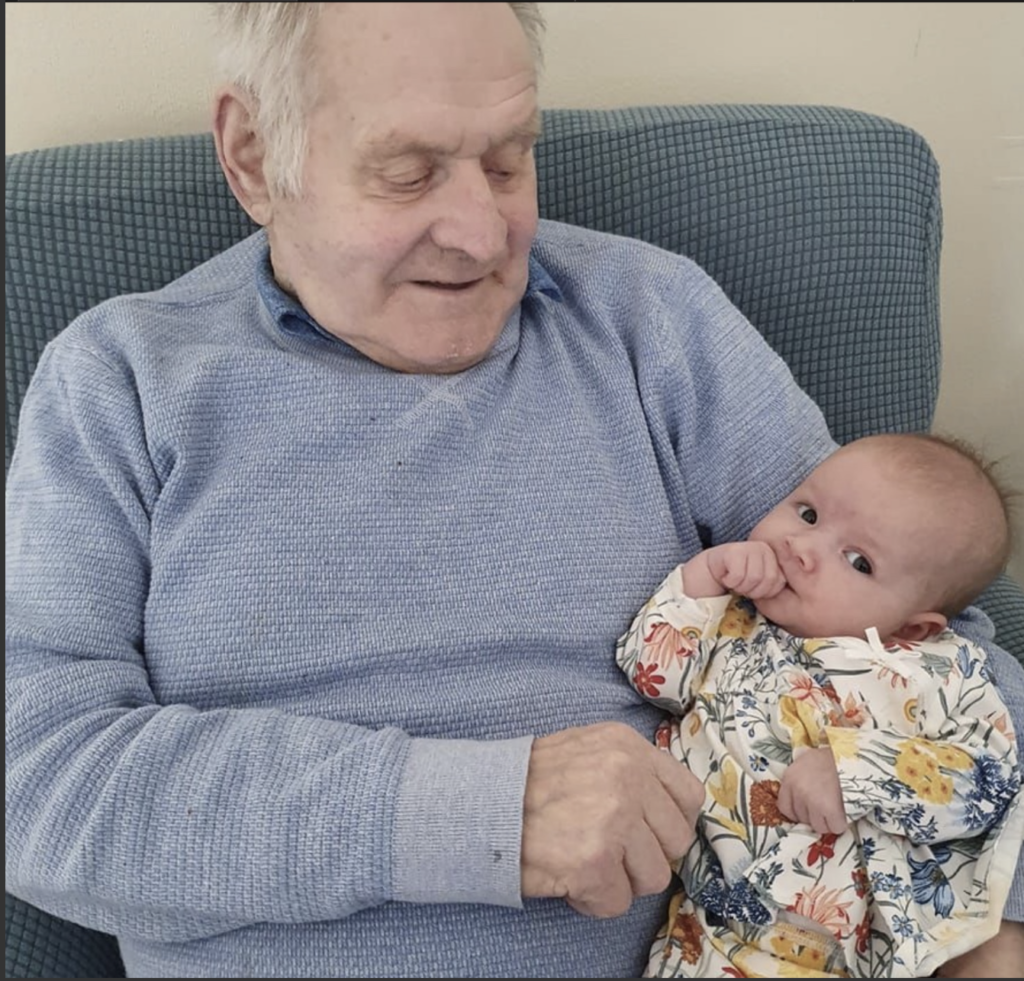 This is David with daughter Gillian with her husband Paul Bee at the back
David Brattesani's line
Above is David's son David with his wife Angela. Also, daughter Alex. They live in France.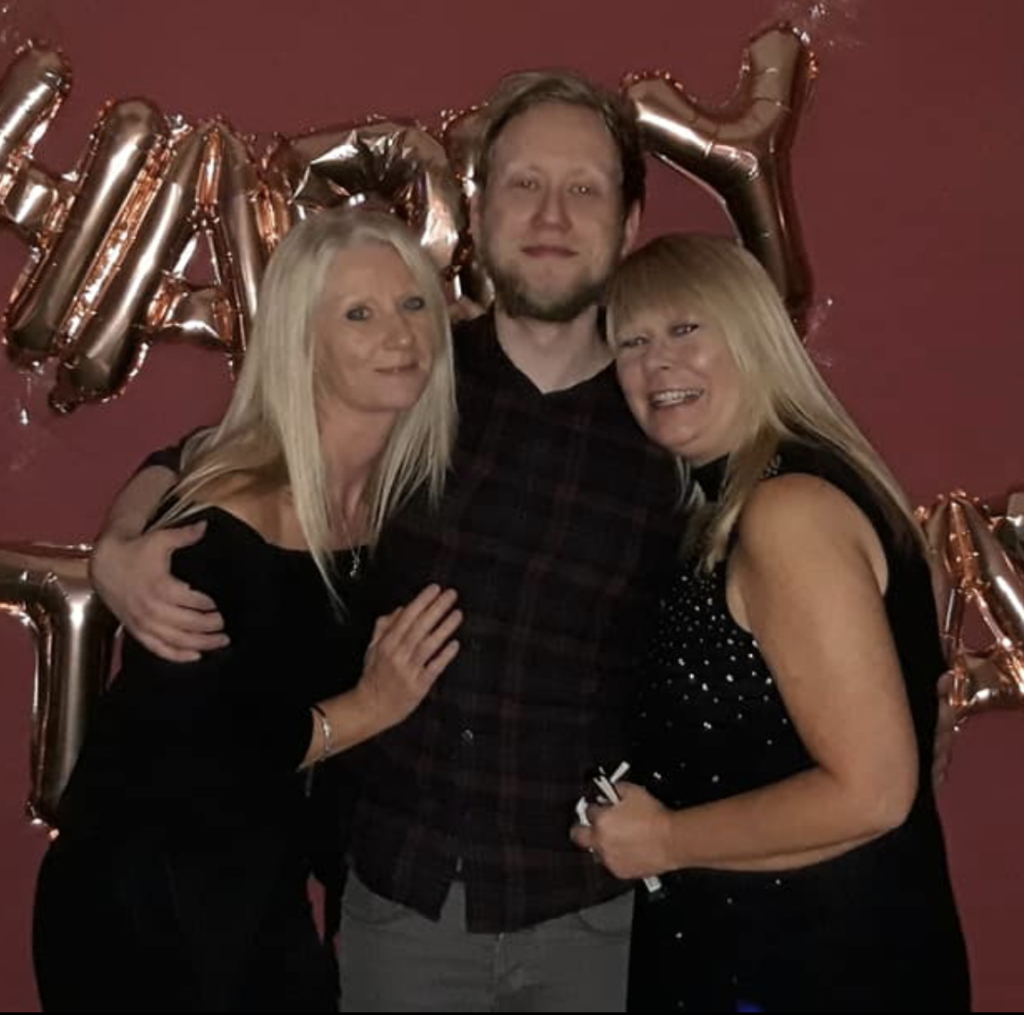 The photo above is of Susie and Liz Brattesani with her son Shaun David who died prematurely in 2021.