Luigi Giulianotti was born circa 1835 in Valdena. He married DOMENICA GRAPARINI who was around the same age as him. They had three children we can positively link to them .
The first line is the ANTHONY PETER GUILIANOTTI and ELIZABETTA LANDINI Line.
ANTHONY or Peter Giulianotti in later life
Anthony Giulianotti was born in Valdema near Borgo val da Tora in the year 1868/9.
He married Elizabetta Landini whose family were from the same area on 8th February 1898 in Borgo val da Tora.
Shortly after their marriage the couple moved to Peterhead in Scotland where all their children were born. They found at first a home at 16 Chapel Street, then at 20 Chapel Street. Then onto 22 Chapel Street. Peter as he was known ran his business from 24 Chapel Street in the town. The family remained at these premises right until 1947 when Peter died.
Their family came along as follows
ADAMO or ADAM PIETRO GIULIANOTTI was born on 18th September 1899 at 16 Chapel Street, Peterhead He married Maggie Jane Keith (1907-1972).
They lived at 414 King Street for many years. Children Albert, Margaret and Nelli.

Adellina Domenica Luigia or Delina was born in 1900 and tragically died in 1902.
Giudo Luigi Fiovino was born on 18 October 1901 at 20 Chapel Street, Peterhead. His marriage below on 13 October 1931 was to a Scots lass Jessie McGlagan Bruce. Her father was a warden at Perth Prison. Below is their wedding Certificate. Guido died on 13th October 1965 at home at 385 Holborn Street in Aberdeen.
Eduardo Pietro was born in 1903 and died the following year
Figlio or Attilio as he was known was born on 3 November 1907 at 22 Chapel Street. He married Vittoria Bellini who had been born in London on 19th April 1933 at St. Peter's R.C. Church in Aberdeen. Albert Giulianotti was witness.

Figlio died on 18th April 1990 at 102 Forest Avenue in Aberdeen. Vittoria died on 13th September 1979 also at their home address. They had a daughter Sylvia. No further information on this line.
Maria Domenica Giulianotti was born on 10th September 1905 at 22 Chapel Street, Peterhead. In 1932 she married Guglielimo Moscatelli who was an Electrical Engineer. He was born in 1906 of parents Nicola Moscatelli and Maria Bergamaschi in The Roman Catholic Church in Peterhead. Maria's dad described as a Fish restraunteur
Children – information given to us my Maria Teresa Giulianotti below
Hello . My name is Maria Teresa Giulianotti. My maternal grandmother was Maria Domenica Giulianotti, daughter of Antonio Giulianotti and Elizabeta Landini.
She was born on 10 September 1905. My grandmother was widowed and married 08/01/1932 by Moscatellli Gughielmo in the Church of Peterhead, and lived at 24 Chapel Street, as a record of the Catholic Church of Rome District Peterhead, Aberdeen.
She came to live in Uruguay in South America, and tube 4 children: Julia; twins Ernesto and Maria Elena, and Guillerno.
Maria Elena is my mother has memories of her uncle Luigi and Attilio, and letters of Albert and Nellie cousins ​​who showed his madre. I was very young but I remember Attilio and his wife Victoria who were over here, and we postcards who ordered them and their daughter Silvia who was married to Danilo.
Attilio remember talking about the ice cream factory and had won awards for its ice cream, which were different from those made here.
It came before Attilio another family, but I remember I was very young, I will ask my mother her name. I would like you to ask your father if you remember these facts which I narrated and if you want to contact.
Greetings to all.http://www.quilietti.com/emilio-quilietti-2/the-giulianotti-connection/giulianotti-moscatelli-line/
GIULIO ADUARDO GIULIANOTTI was born on 22 October 1909 at 22 Chapel Street, Peterhead. He married Gloria Flora Mortali (1924) on 12th April 1955 in St. Mary's Cathedral, Aberdeen, and his occupation was presented at the time as a Cafe Proprietor. His address at the time was in 105 Bon Accord Street, Aberdeen. Gloria's parents also owned a cafe. I am not sure if they had any children. When he died prematurely on 24 July 1964 he was described as a Company Director. Gloria remarried unknown Calicante.
ALBERTO SAMOLLE GIULIANOTTI was born on 24 February 1911 at 22 Chapel Street, Peterhead. . In 1951 he married Carolina Veronica Dora. His profession given as restranteur. They divorced some years later. One son Remo who was born in 1954. There may have been Rosa born in 1959 and a Richard Charles in 1969 but this is unconfirmed. Alberto died July 6 1975 at home 8 Royfold Avenue in Aberdeen.
The second line is the MORIONI Line. EMILIO LUIGI GIULIANOTTI was born in Valdena in 1875. He was the son of Luigi Giulianotti and Domenica Graparini.
Emilio Luigi Giulianotti married on the 22nd January 1895 in Valdena to Angela Domenica Marioni (1875-1936), This family also moved to Scotland to the Aberdeen, Fraserburgh and Peterhead areas where they raised their family.
Fraserburgh like Stonehaven is a town on the North Eastern part of Scotland. It is a fishing town and is probably why the family settled here where fish was abundant.
CHILDREN OF EMILIO LUIGI GIULIANOTTI and ANGELA DOMENICA MARIONI
1 VERONICA MARIA GIULIANOTTI was born in 1896 in Italy. She married Pietro Venturini on 4th August 1920 just shortly after the First World War in Scotland. They had several children – names still to be added. Veronica died in 1944.
2 MARIA DELINA GIULIANOTTI was born on 1st September 1899 in Borgotora. After travelling with her parents to Scotland she married Emilio Bicocchi on 17th November 1917 in Peterhead R.C. Church..
They had two children GIULIETTO ENRICO BICOCCHI was born on 15th September 1917, just shortly before they wed. The birth was sorted out in the Register of Corrected Entries the following year which stated that the illigetimacy was now null. He went on to marry Gladys Morgan
EDOVINO EMILIO or EDWIN BIOCCHI was born in the year 1922 in Peterhead. He went on to marry a cousin MARIA ROSA GIULIANOTTI who was the daughter of Giovanni Giulianotti and Emilia Ferrari. They had three children PAUL JOSEPH born 1948, ADELE 1950 and RINALDO EMILIO in 1952
3 ROBERTO AGOSTO GIULIANOTTI was born on 3rd July 1903 in Fraserburgh. He married on 2nd October 1925 to CHRISTINA BARCLAY (1906-1984)
4.. DOMENICA GIULIA GIULIANOTTI was born on 20th May 1906 at 5 High Street, Fraserburgh. She is photographed above with her older siblings. Can't find a marriage for her in Scotland. She died on 27th September 1988 in Aberdeen.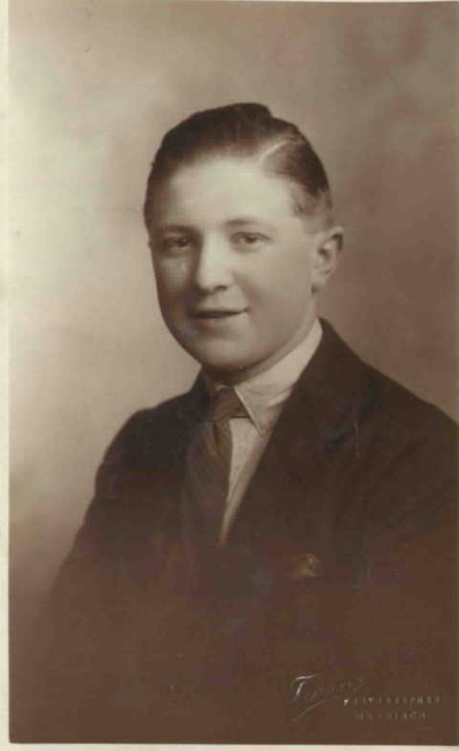 5. EMILIO LUIGI GIULIANOTTI was born on 16th October 1912 at 22 Chapel Street, Peterhead. He married Edith Helen Dallas Hay in 1935. They had one daughter Angela who was born in 1936.