Otherwise known as Minnie Quilietti. Philomena was the daughter of Susan Tully and Leonardo Quilietti
I don't have any photographs of Minnie Quilietti. The limited information I have is that she was the second child of the couple. She was born on 4 August 1913 at 13 Union Place in Leith, Edinburgh. This old tenement now no longer remains as it was all demolished in 1969. But it was opposite the Playhouse and the Fish and Chip Shop run by the Quilietti family traded there for many years before they sold it to the Crolla family some years later.
Old tenements in Union Place before demolition. The Deep Sea Restaurant would be the address where she was born.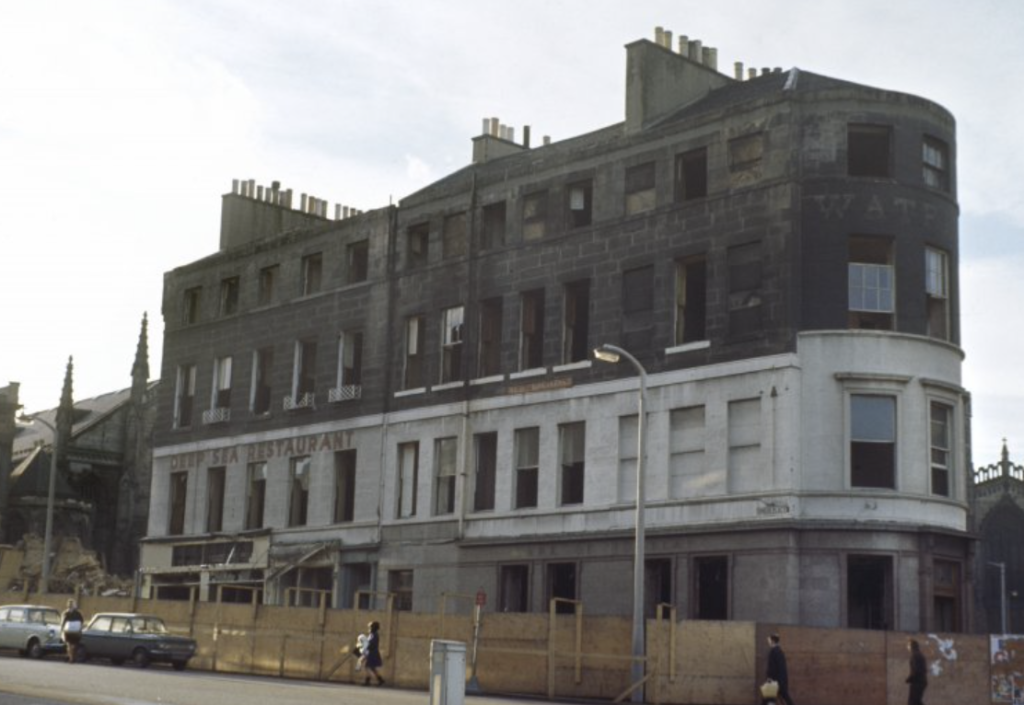 Philomena's parents had separated just after the war when Susan had met Robert Brunton. She brought up her eldest son with the Brunton surname
Philomena married William Lauchlan at Prestonfield Church on 26 March 1937. I believe they had two children William and Helen but this is unconfirmed.