Emilio was born in the village of Castelvecchio Pascoli, in Tuscany, on 15th August 1868.
He was baptised in the Church of St. Nicoli' there. The village was later re-named Castelvecchio Pascoli in honour of the famous Italian Poet who made the village his home.
We do know however that Emilio was in the Italian Army for a short time as is shown in this photograph and we date the photograph to 1883. The unification of Italy had combined in the oppressive Mazzarasystem of sharecropping in the regions. This system favoured the landowners and the people who worked the land were left almost starving. By the 1880s there was a mass exodus of Barghigiani, the citizens of Barga and her surrounding villages. These villages and Barga herself were left desolate and almost uninhabited.
Emilio and Augusto worked with their uncle in the trade of marble and stucco and we know that they worked the central belt of Scotland plying their trade. The language and customs of these new Italian immigrants were totally alien to the Scots, which made close contact with either communities impossible in these early years.
Most of the Italian immigrants did not speak English or Scots and most of them had only rudimentary education. This would contribute to the community sticking together and would have made their lives more harmonious with not having to speak the language of their new country. And of course as their communities established themselves the phenomenon of 'chain migration' started to appear as they sent for their families and friends to join them and to work in the businesses they eventually had set up. These friends and families were of course easier to work with, having the same cultural background and language. These families would be trustworthy as they would not want to be sent back for stealing from their benefactors.

Emilio progressed very well during his marriage with Valentina and here are a few of the properties they acquired for their small business empire.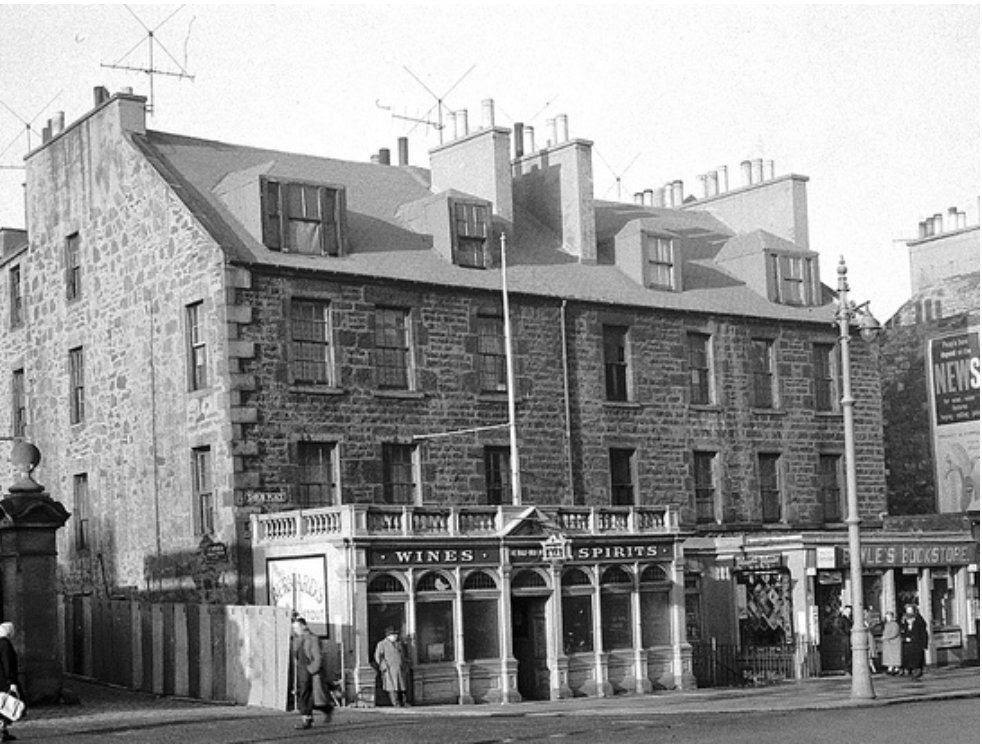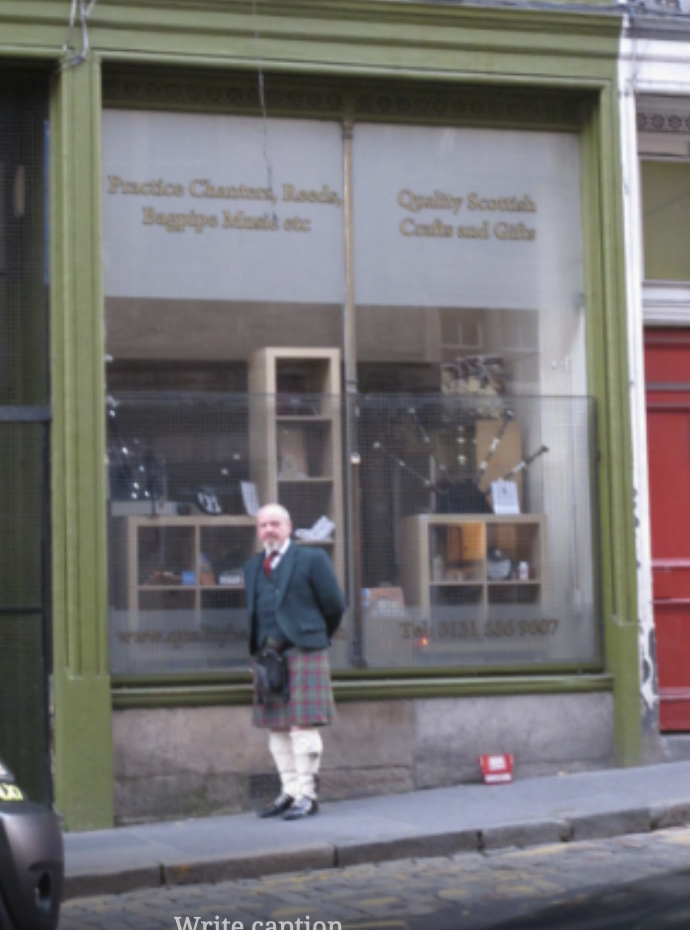 By the age of 30, at the time of his very early death of Typhoid Fever. Emilio had no less than 8 premises in Edinburgh, Leith Walk and Greenside. Edinburgh. EMILIO died of typhoid fever on 8th January 1899. He was buried at Easter Road Cemetery in Edinburgh. Interred with Emilio are Julia Brattisani, infant sister of Valentina, Clare Antonia, daughter of friends of Augusto Quilietti, baby Emilio Donati, and three months after Emilio, his daughter Eletta Quilietti. The plot itself is now full. The Stone has now gone covered by grass.
Edinburgh itself was now experiencing vast improvements in the City with electricity lighting up her streets. It's chief industry was the quenching of thirst by two extremes, alcohol and ice! There were twenty-two pubs in the triangle between Leith Street and York Place while the supper-rooms were pale by comparison but thriving and modern. Some of the ice cream parlours were beautifully fitted out with mahogany and crystal, while the metal work shines like that of a man of war. Our own heritage lies here with Emilio. He is a part of our Edinburgh history, a pioneer, and be thanks to him that we are all here today. The extremities of our cold damp climate took their toll on this young Italian and it was during an especially cold winter that Typhoid Fever, in its twelfth day, killed him. Life after he died was not too good for Valentina Brattisani Quilietti.
Valentina was still a young woman with five surviving children to look after. Her next few years would be what I would describe as a living nightmare. After Emilio's death, and because he died intestate, without a Will, Valentina had to apply to the Courts to claim her inheritance. The document dated 12th February 1899 shows details of Emilio's estate. He was described in this document as an ice cream dealer, and that he had interests in 8 shops and also that he had a savings account with the Commercial Bank of Scotland, Greenside, Edinburgh. The document continues to state that his widow was claiming his estate. The witnesses were her sister Mary Brattisani Fusco and her husband John Fusco. His personal effects were worth about £500 after all government taxes and death duties were paid. In today's terms that would be £ 50,000, which was a substantial amount of money for this young man who had only been in the country for ten years. But his children were never to see any of their inheritance. Circumstances with Valentina Brattisani Quilietti and her sad fate over the next five years would rule out any of that.
1901 Scottish Census. 9 Greenside Place. Valentina was described as the Head of the family. With her were three of her children, Giulio, Leonardo, and Valentina, her father Joseph who was described as an Annuitant, her sister Minni who was also born in Paris, and her younger sister Lousia born in Edinburgh. Also now in Scotland was her uncle David Brattesani, age 56 whose occupation was a Van driver and her cousin Sante Brattesani, whom she was to later marry, and his two brothers Joseph and John. There was one other resident of 9 Greenside Place and his name was Louie Cardonali, who also worked as an assistant in the fish shop. The 1901 census was very kind to us in presenting us with all this information. But missing from the household was her youngest son Joseph Angelo whom we find age 3 boarding with the Mary Glass who worked as a kitchenmaid in one of the restaurants. This family, Irish by descent lived at 3 Marshall's Court, just down the side of Greenside Place.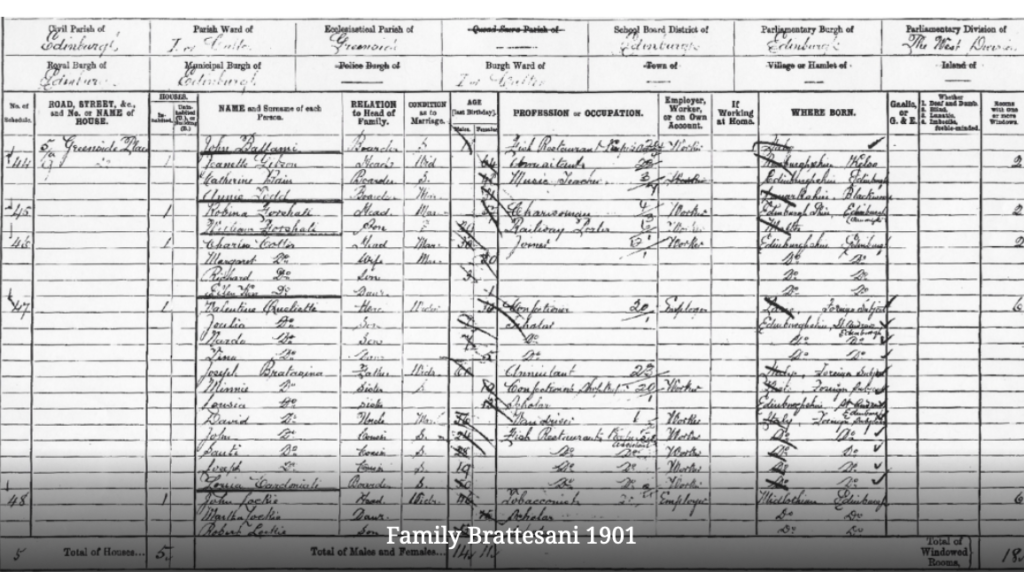 Valentina re-married her cousin Sante Brattesani who was two years her junior, later that year. He was the son of her Uncle, Angelo Brattesani, who was also in the catering and fish and chip shop business. Peter Brattesani was described as a blonde-haired Tuscan as remembered by Valentina Quilietti, the daughter of Emilio, many years later.
This was a disastrous coupling as Valentina was to lose four children in the next four years. Valentina was to die with complications of childbirth on 15th April 1905. She was only 35 years old. The four Quilietti children, now orphans, were now mainly brought up by their Brattesani relations and in particular their Aunt Louisa. Their parents inheritance was now in the hands of Sante Brattesani, their new stepfather.
Valentina died in the year April 1905. On her death Certificate her cause of death given as Pheumonia and Heart Failure. She was buried not beside Emilio but in a plot opposite beside her mother. She had ten children in the space of 13 years and despite her family's growing wealth nothing could be done to combat the damp weather and cold Scottish climate which took its toll on her and her husband Emilio and six of her children who died in infancy.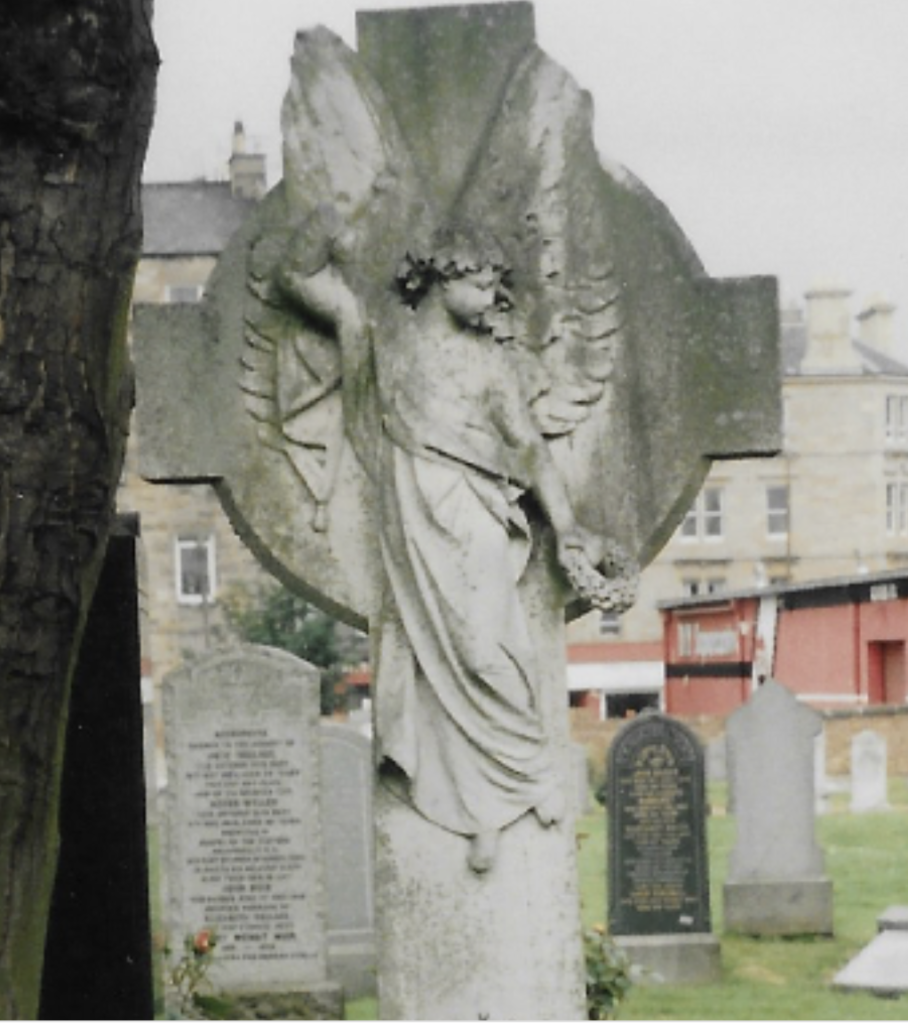 Sante returned home where he married a girl from his village called Louigia Perruzi. They married in Italy in San Vincenzo in 1906, then again in Edinburgh when they returned to Scotland. He ran the Edinburgh businesses until very early in 1915. He then became unwell and returned to home where he passed away in April 1915. They had three sons who all died in Scotland as babies. There was one daughter Eva Marie who was affectionately called Little Eva. Louigia was still residing at 9 Greenside Place in Edinburgh Scotland according to the 1920 Valuation Rolls. I do not know what happened to her after that.