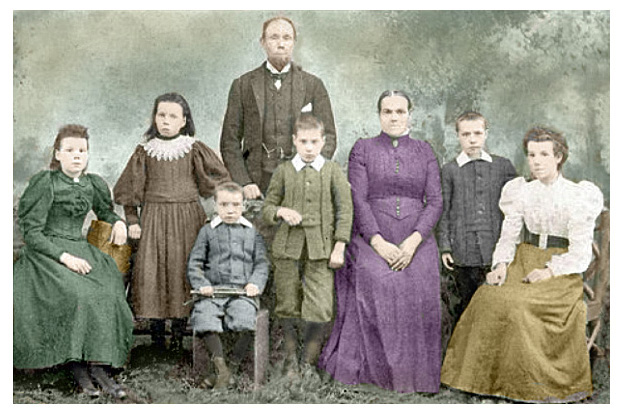 EDINBURGH LINE 1 – WHELAHAN /STAUNTON or Stanton Line
THE STAUNTON/GRADY LINE through WALTER and HONOR GREEN, Ireland
The above family is Andrew, eldest son of Edward Staunton and Margaret or Peggy Grady who were married in Aughogower Parish R.C. Church in Westport, County Mayo on 19th January 1844. No parents recorded in registers. Witnesses to their wedding were Maria Stanton and Patrick Grady, whom we assume are siblings of the bride and groom. So the searches begin. This line we will call the STAUNTON/GRADY line, which is our line.
Edward's father was Walter Staunton and his mother was Honor Green. This is clearly documented on Edward's death certificate in 1894.
Edward and Peggy had several children. Andrew the eldest shown above was born in Westport in 1847. Then the family moved to Edinburgh where we find them in North Gray's Close, just off the High Street in Edinburgh. The family lived here for many years. Edward was described as a farm labourer in the 1861 census and he worked as a Mason's labourer here in Edinburgh. Andrew was described as a dust carter, his sister Ann as a stick seller, even Anna who was only 7 was a stick seller. Hard times indeed but the family pulled through.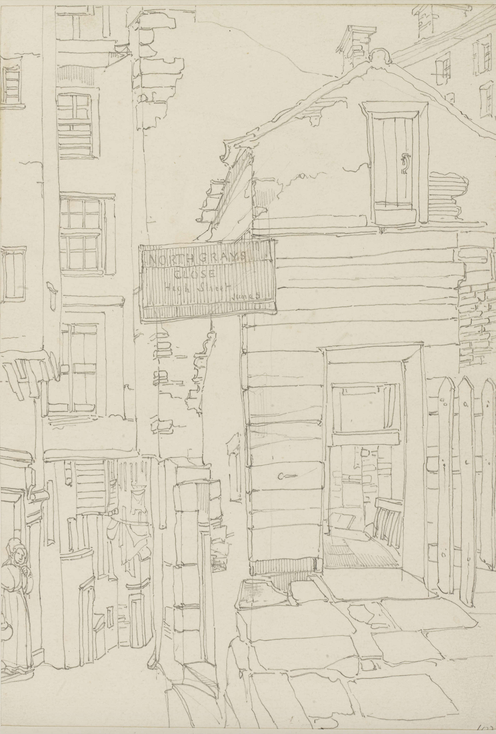 Edward and Margaret or Peggy had a further 8 children born in Edinburgh but only three survived the trials of the times.
ANDREW 1847 married MARIA WHELAHAN and their families live on through the years not only in Edinburgh, but also in many countries of the world today. This line, through the Madigan line is Pat Stanton's line, the famous Hibernian footballer, as well as our own line.
PATRICK 1853 married SARAH McKAY and they had many children in Edinburgh of whom many died as babies. This line is Johnni Stanton's line.
ANNIE 1855 married BERNARD RYAN – have not pursued this line to date
BRIDGET, JOHN, EDWARD, CATHERINE, ANN and MARY all died prematurely, John and Edward were twins.
EDINBURGH LINE 2 – STANTON/BURKE line including COYNE, MORAN, HOBAN and McGrail
EDINBURGH/STANTON LINE 2
Through the STANTON/BURKE line from Ireland Gaughin
MICHAEL STANTON and MARY HOBAN
Edward's son Michael Stanton and his wife Mary Hoban we find in the Grassmarket area of Edinburgh as is captured in the 1861 Scottish census. Their address was the 25 West Port which is at the west end of the Grassmarket. Michael was born in 1816 in Ireland as was his wife Mary Hoban. He was a described as a Mason's labourer. Son John who was 18 was born in Ireland and was a labourer in the quarry. Their cousin Thomas Stanton who was 20 was also residing with them.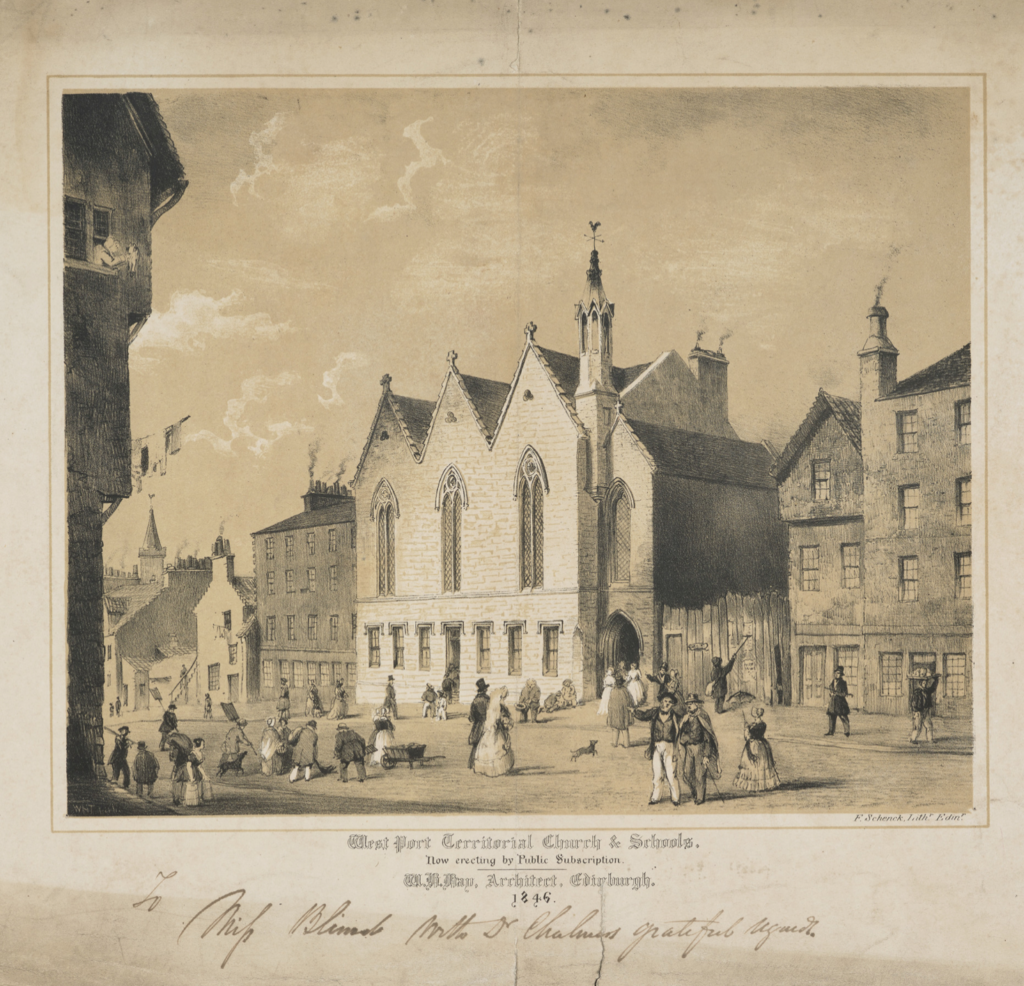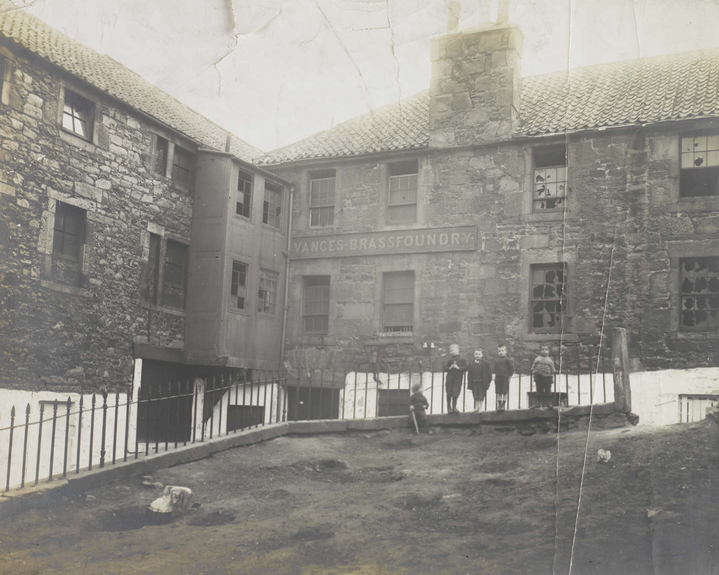 Their son JOHN STANTON and MARGARET LISTON
Son John Stanton born 1842 Ireland marries Margaret Liston at the Church of the Sacred Heart in Lauriston Street in Edinburgh. John was a Carter. His father in law was a fisherman and John briefly took up the profession. They had five children who emigrated to Australia. Their name change was to Stenton
The couple resided in the Newhaven and Leith area of Edinburgh and John worked in the Docks.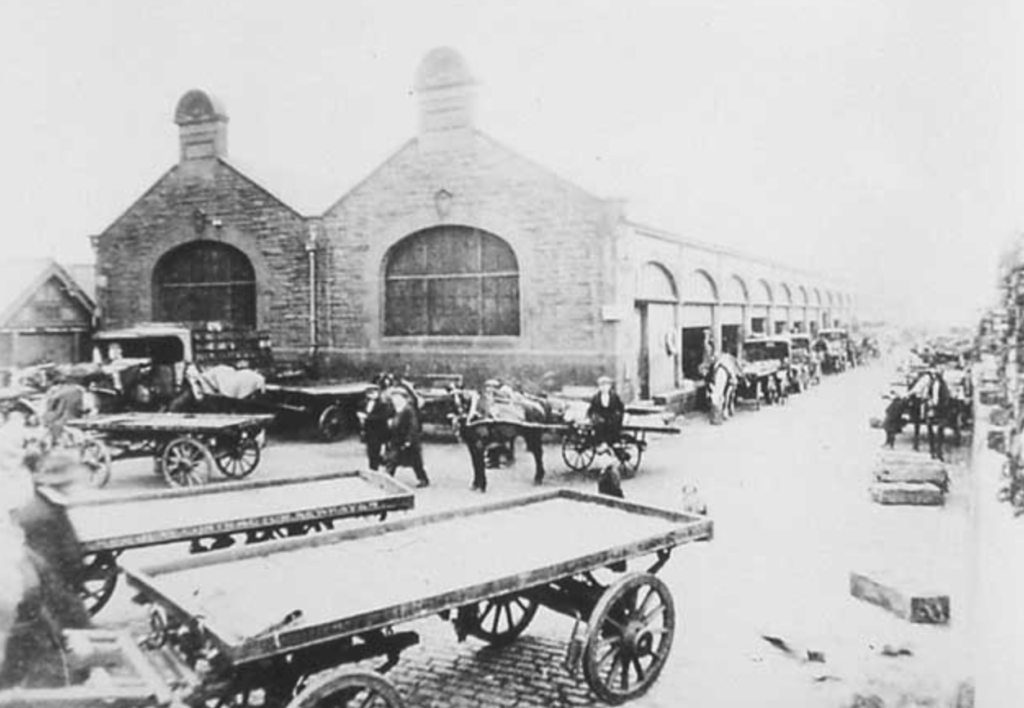 Their son PATRICK STANTON and HELEN McGRAIL
Their elder son Patrick, born 1838 in Ireland was married in 1860 in St. Mary's Catholic Church in Edinburgh to Helen McGrail. His occupation described as a Mason and Helen was described as Hawker of Dishes. Their story is equally as sad as the other Stantons. Eight children were born, of whom only two survived [they had two children who died the same day of measles]. The surviving children were Margaret and John. Margaret married John Kieff – no further research has been done on this side of the family. John died when he was only 16 of epilepsy. Patrick died in 1875 at home at 88 Candlemaker Row, Edinburgh of cancer of the stomach age only 35. His brother John was witness [residing at Newhaven in the City]. Very sad.
Daughter Winifred Stanton and Anthony Moran
Winifred Stanton was their daughter born 1839 in Ireland. She married in Edinburgh to another Mayo immigrant by the name of Anthony Moran. They had a few children whose line I have not pursued, Winifred died in 1867.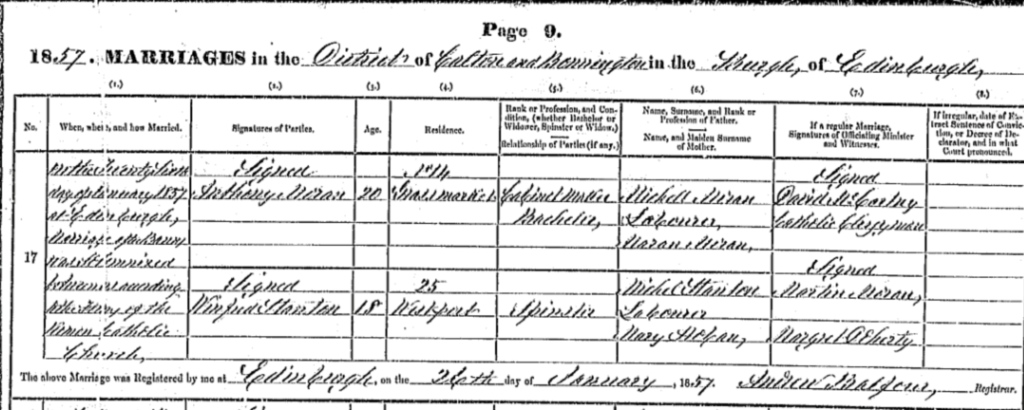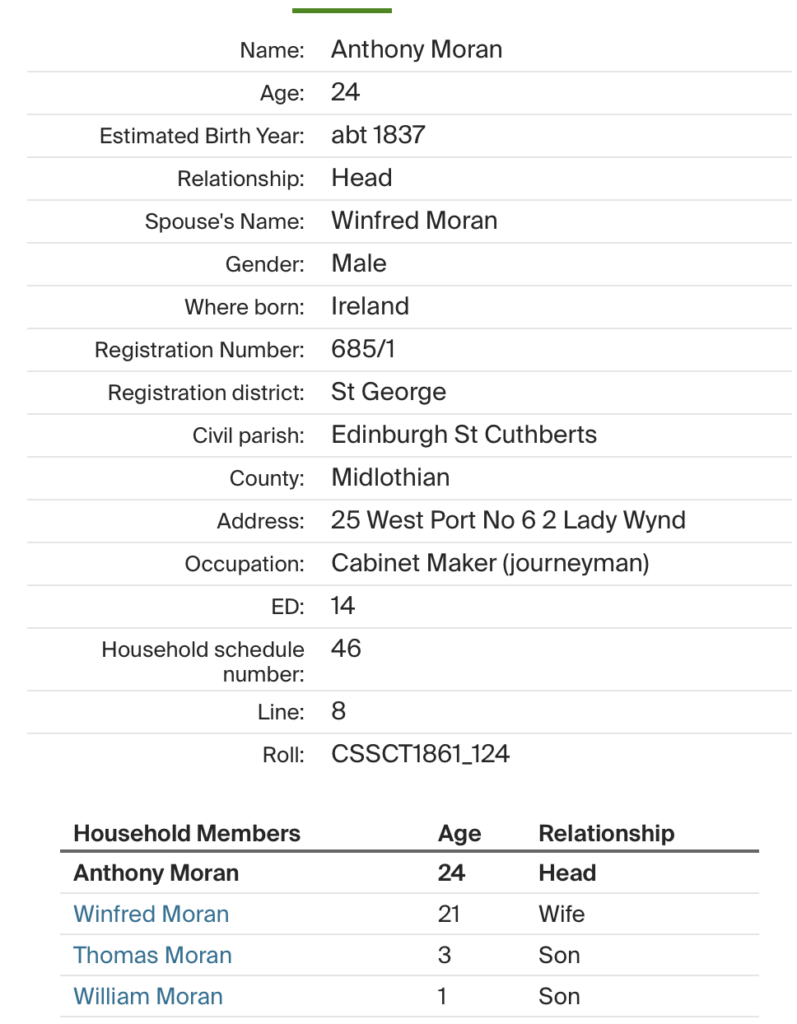 EDINBURGH STANTON Line 4 EDWARD STANTON/KELLY Rosscommon, Ireland
EDINBURGH LINE 4 Edward Stanton and Eliza Kelly
Son Andrew Stanton 1818-1888 and Margaret Ryan 1823-1898
Edward's Son ANDREW was born in 1821 in Rosscommon in Ireland . He married Margaret Ryan in 1847 in Whitekirk in Haddington. There was also an Andrew Stanton who served as a soldier in Edinburgh Castle in the year 1841. I am reckoning this is the same Andrew. He was one of the first to arrive in Edinburgh and if his father had soldier's roots it makes sense that he would also follow in his footsteps.

CHILDREN OF ANDREW STANTON and MARGARET RYAN
EDINBURGH STANTON Line 5 – STANTON\LAVELL
This line again has all the usual names Edward, Andrew, Patrick Mary and Ann. Edward married Catherine Lavell in Edinburgh in 1847. Their son Patrick was a stonebreaker by profession and he married Margaret Cooper Smith. Their son Edward was killed in the First World War in Saloniki in Greece.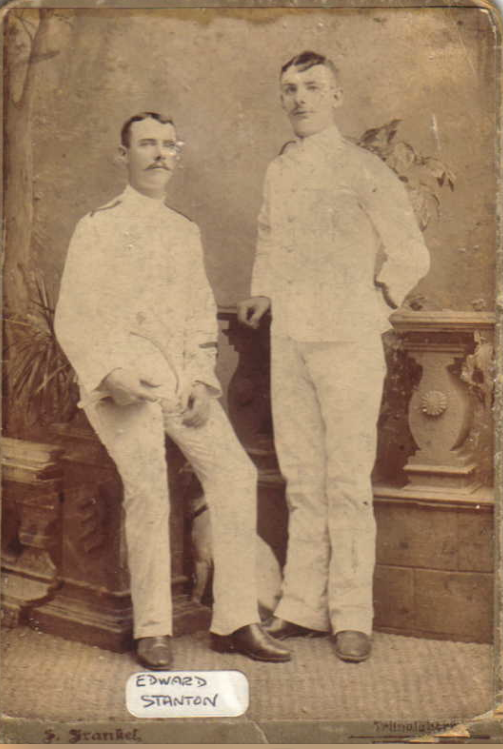 Killed in the First World War Edward Stanton, son of Patrick and grandson of Edward Stanton. He was in the Royal Horse Artilliery
Their son Edward born 1880 married Annie McDonald, the first of the Stanton marriages not be be a Catholic one.
Below the first Hibernian football team. Andrew Stanton at the left standing with his brother in law Michael Whelahan in the centre front.
Gone but not forgotten the Edinburgh Stanton families who were thrust from their land in the 1840s.
Dundee line 3 EDWARD STANTON 1792 and CATHERINE 1801
Edward Stanton or Ned, a Chelsea pensioner with his wife Catherine were residing at an address which looks like 76 Overgate in Dundee 1851. He was by now a Chelsea Pensioner. He was born in Roscommon and she in Sligo, Ireland