The Quilietti family are connected to the Venturini family via Alma Dante.
Alma was the daughter of Ermenia Quilietti and Peter Dante.
Many families with the Venturini surname are from Massa Carrara in Tuscany, near the mouth of the Aulia River where many of them still live today. Alma's husband Frank's family come from this region of Italy.
Alma was born on 29th July 1913 in Pawtucket, Rhode Island. She was the youngest of four children, two of who died in infancy. Elsie, her older surviving sister was born in 1910. These sisters are my first cousins twice removed.
Alma met and married another Italian immigrant, Frank Venturini whose family had emigrated from Italy at the turn of the century
I can only tell you a little bit about the Venturini family but with the help of our new cousin, Brenda Ramsey Machado, whose granny was Frank Venturini's sister, I hope that perhaps a few gaps in our American family's lives can now be found.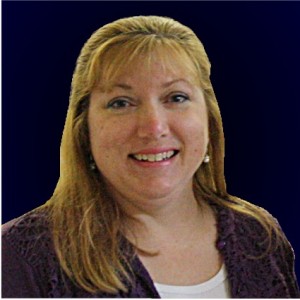 Brenda Ramsay Machado is Alma's great niece.
Quoting from Brenda's letter
My maiden name is Ramsey. Alma is my great-aunt by marriage. Her husband Frank and my grandmother Corinne were siblings. Their parents arrived in the U.S. in 1909 + 1910, arriving through Ellis Island NY. They (Celia and Guilio Venturini, and son Mario) lived in Peter Dante's house in Pawtucket for a few years, before moving a few blocks away. The families stayed close. My Mom's name is Joanne Ramsey. Her parents were Corinne Venturini and Matthew Swiech.
Alma and her husband Frank were very religious people. There was a room in their house called "the Saint room" which had statues of saints, Jesus and Mary, and lots of candles. They always had a candle lit, and would go in there to pray every day. Alma always had rosary beads in her pocket.
Frank's parents were Giulio Venturini and Celia Brunelli or Benze. They had several children
MARIO J. VENTURINI was born in Italy in 1907
RAYMOND VENTURINI was born in Rhode Island in 1910
RENA VENTURINI was born in Rhode Island in 1914
FRANK VENTURINI was born in 1916
CORENA VENTURINI was born in 1918
JULIO VENTURINI was born in 1919
In the 1920 census we find the Venturini staying on Columbus Avenue in the Italian district of Pawtucket . Frank's family resided on Cato and Sharon Avenue near Lakeview. These relations were Frank's Aunt, uncle and cousins.
Maria Domenica Quilietti, Alma's aunt, along with her husband Alfredo Benabio and their children were also residing nearby on Lakeview . They had six children Joe, Rose, Charles, August, Amelia and Mary. please look up the Benabio page Many of their neighbours were other Italian families with surnames Luccini, Castelli, Nanni, Patroni and Boggia to name but a few.
Celia in the year 1920 was already a widow. Her husband died shortly before their young son was born. In turn that young son called Julio, died shortly before his youngest son was born. Both of these men died at a young age leaving their wives. who uncannily were both pregnant when their husbands died, with their families to bring up on their own.
By the year 1930 we find the family again living in Pawtucket, Providence County,but this time missing from the cencus was Raymond and Rena. These siblings died within two months of each other from Typhoid Fever. They were in their early teens. Mario had now found work in the silk mills dotted along the Blackstone River. He was a weaver. He would have also been the breadwinner of the family working and assuming the role of the head of the family. Mario died in 1977.
Alma and Frank lived for many years at 82 Columbus Avenue. Alma worked for a while in the Rug Department as a Clerk in the Shartenberg Department Store in Pawtucket.
The Quilietti brothers Giuseppe and Adolfo also lived in Columbus Avenue, No. 87 right across the road I believe.