Valentina Yolande Quilietti was the youngest daughter of Giulio Quilietti and Elizabeth Wilson.
Valentina was born on 8th February 1930 at 71 Leith Street in Edinburgh. Her dad at the time ran a fish restaurant from premises at this address.
Valli as she was known married John Young.
She married John Lannan Young on 17th April 1947 in the Registrar's Office in Portobello, Edinburgh.   At the time Valli lived at No. 36 The Pleasance in the old town of Edinburgh.  John was 22 and she was 17.   She was the youngest of this branch of the Quilietti family and would have fond memories of her father who died in 1936 even although she was only a child at the time.
John was born in Holyrood Road on 13th June 1923. His father was William Young and his mother Bridget Lannan, an Irishwoman by descent. He was one of seven children seen below
William's line leads back to Selkirk on his father's side and Ireland on his mother's line. His father's line also include the Snowdon surname which comes from Sutherland in County Durham in England
John Young's family had already started to emigrate to Canada in the previous decade and he and Valentina Quilietti followed and made their lives there. They raised their three children in Canada and enjoyed many visits from their Scottish relatives over the years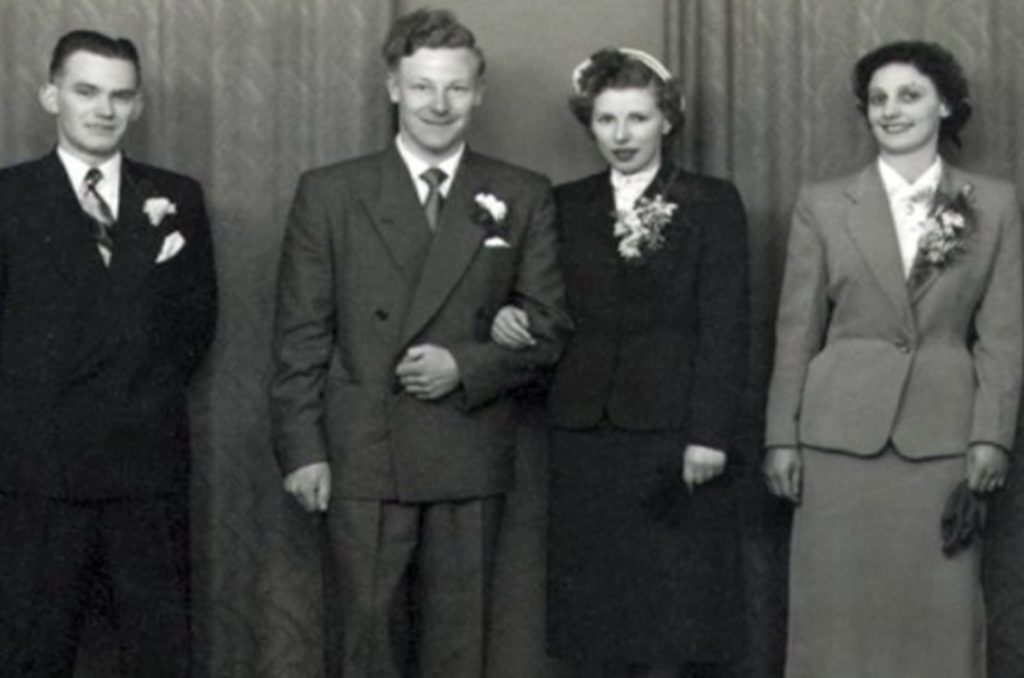 Vali died on 19th December 2008