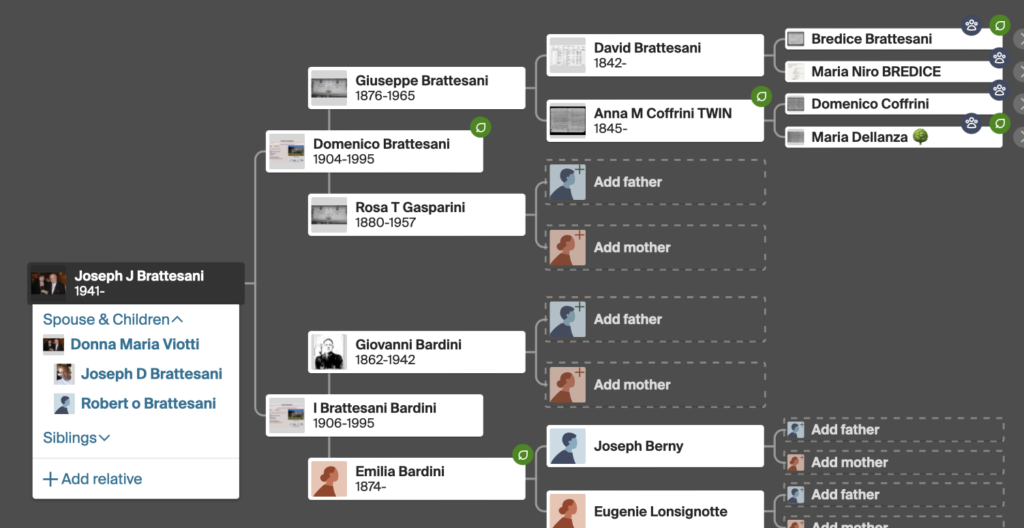 Joseph Brattesani is the son of Domenico Brattesani and Italini Bardini.
Joe married Donna Viola in the year 1960 and they reside in California, USA in the Bay area of San Francisco where Joseph runs a very successful piano business. Joe is my third cousin x once removed…..Helen
After retiring from Colton Piano in 1994 and selling his stores, Brattesani worked as a consultant for several piano retailers and manufacturers; in 2008, he returned to retail with World Class Pianos, where he focuses on selling only the highest-quality acoustic and digital pianos while giving excellent customer service.
Joe's parents visited Scotland in 1949 flying into Prestwick. Â Would have been great to know who of their Scottish relatives they visited.