ALBERTO GIULIANOTTI 1934-2022
THIS page we will dedicate to Alberto Giulianotti, son of Adamo Peter Giulianotti and Maggie Jane Keith. This branch of the Giulianotti family were from the Borgotora area of Parma in Italy, moving at first to Aberdeen in Scotland before settling in Peterhead.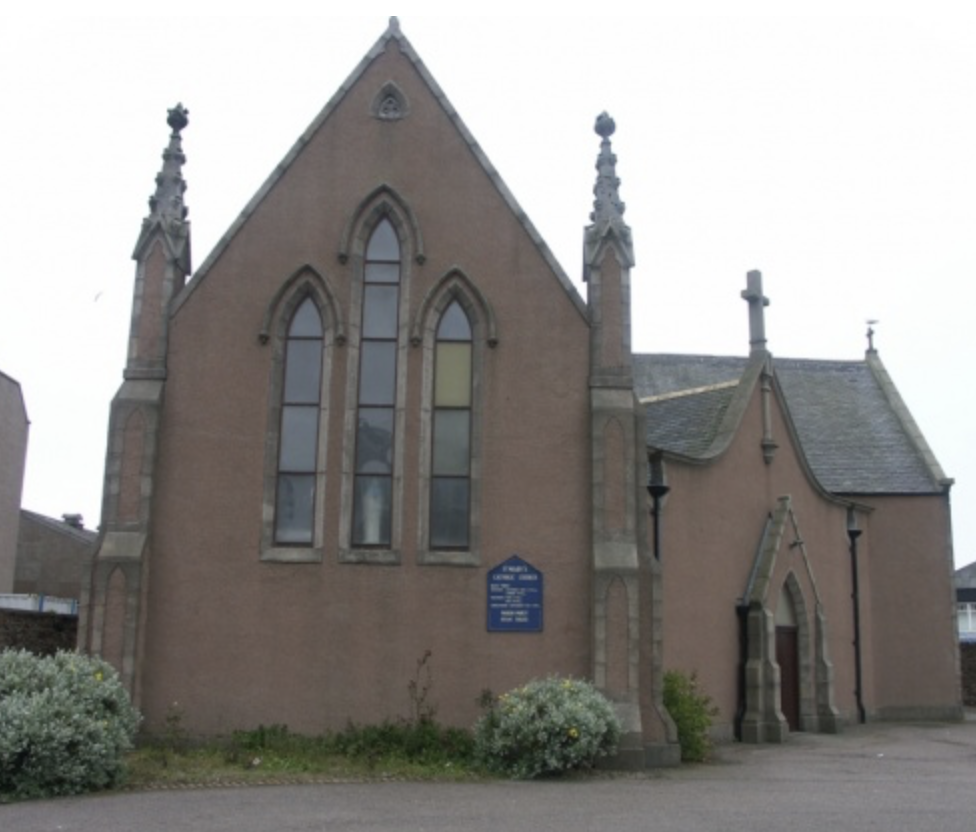 TERESA MARIA GIULIANOTTI is Alberto's daughter and has very kindly given us some information about her family. Since her correspondence we have found that her father has recently died in May 2022.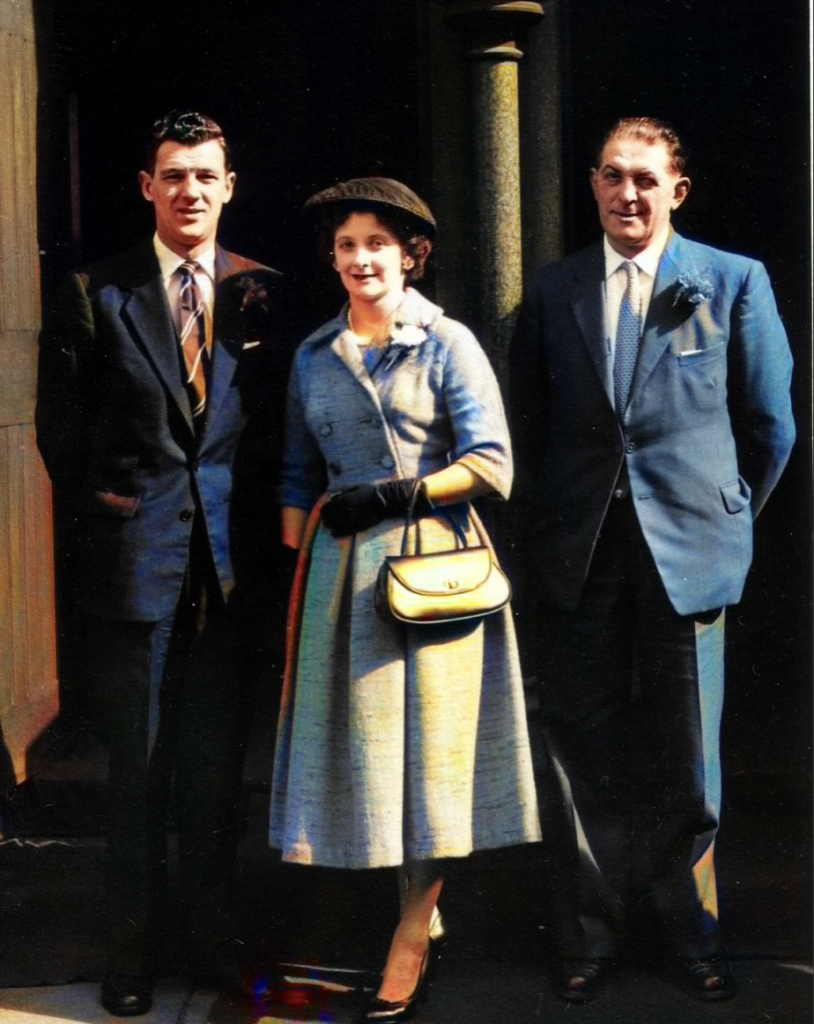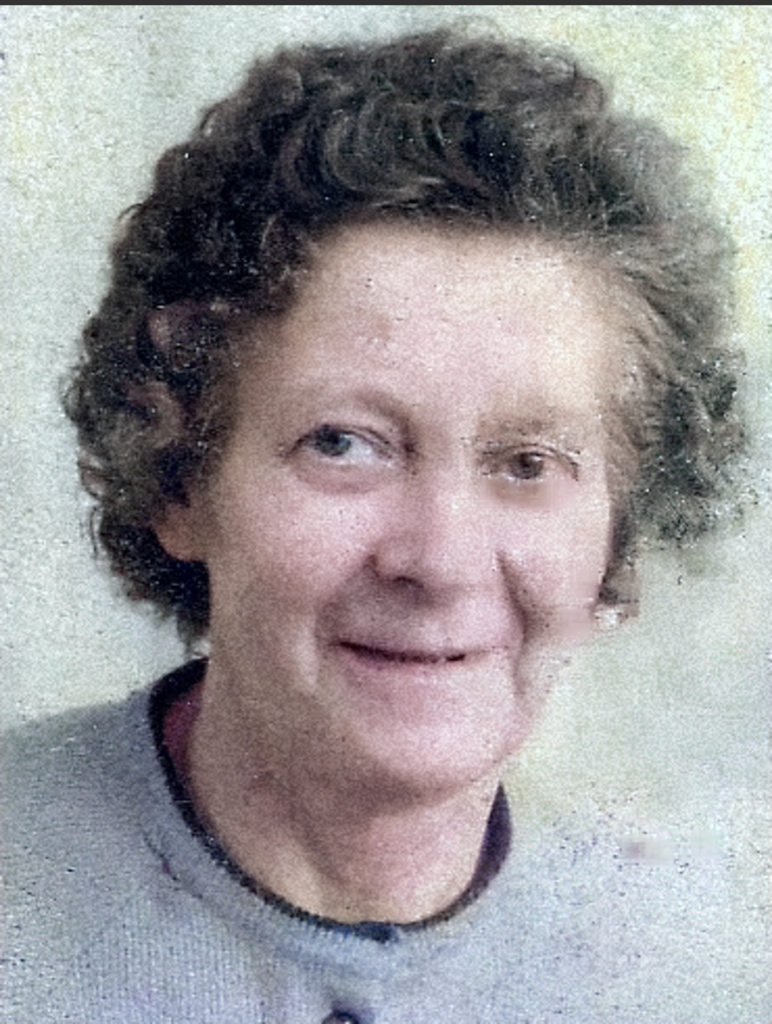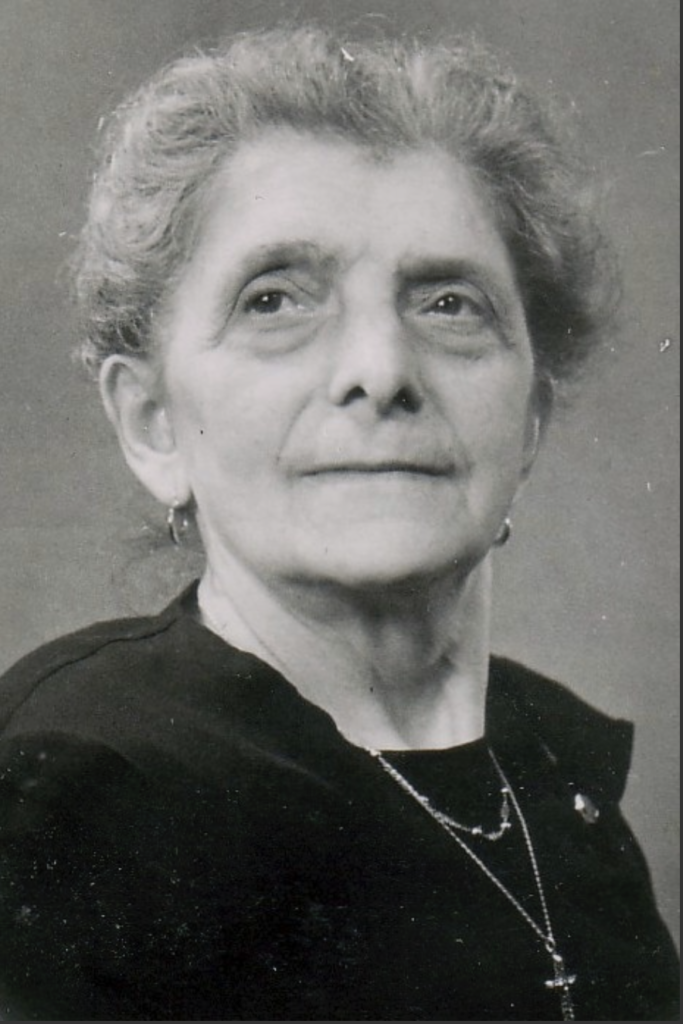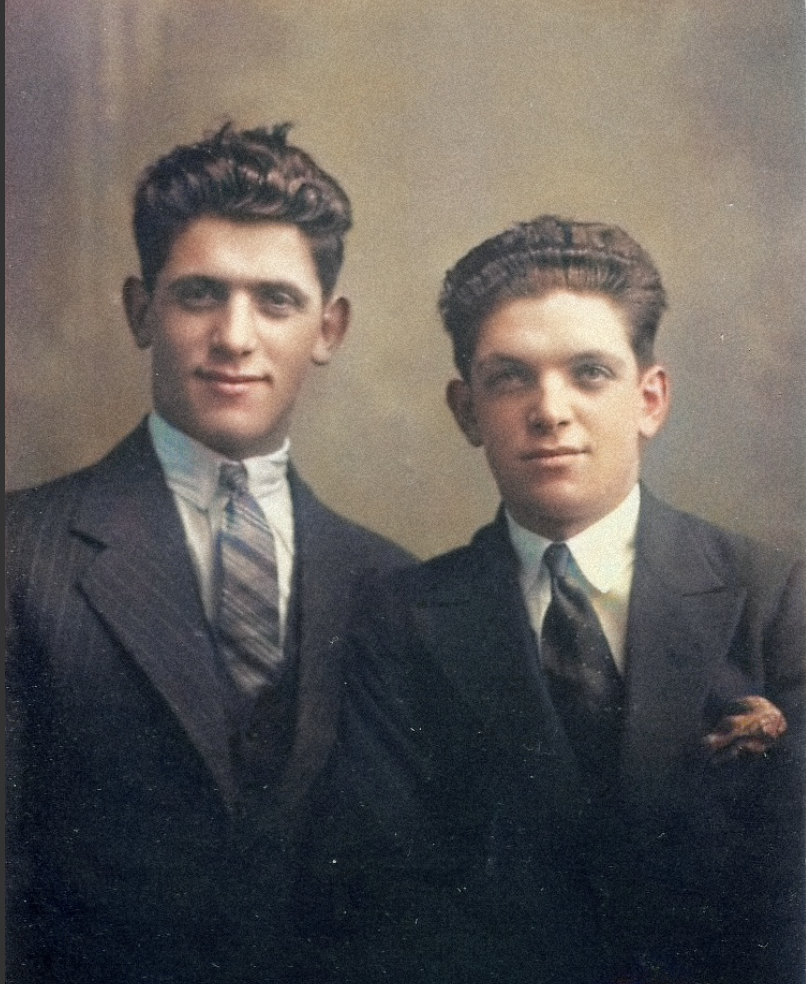 ABOUT PETERHEAD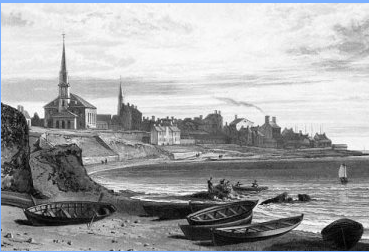 Peterhead is situated on the North East coast of Scotland and many of her buildings are built of the red granite for which the Aberdeen area is world famous. It was for many years the main herring fishing port on the east coast of Scotland and she traded with the industries in the Baltic regions as well as America .
For many centuries Peterhead traded as a sub port of Aberdeen but in the year 1832 she was made independent . For many decades Greenland became the chief seat of the Peterhead Trade but of course now this has all been eradicated.
In the 1870s when the great Italian exodus happened, after the Unification of Italy, many Italians made their way to Scotland. It would not have been an easy transition. The language barrier in itself would have been very difficult and also the differences between the languages in the various areas of Scotland herself. Glasgow, Edinburgh, Aberdeen and Inverness all have their unique brogue and sometimes her own inhabitants could hardly understand each other.
Peterhead sits at the easternmost point in mainland Scotland. It is often referred to as 'The Blue Toon' and people who were born there as Blue Tooners. More correctly they are called Bloomogganners, supposedly from the blue worsted stockings that the fishermen originally wore in Peterhead Peterhead is the most easterly town on the Scottish mainland is situated about 33 miles north-east of Aberdeen . This remote corner of Scotland is not so well known as the Highlands and Islands, but possesses its own unique charm with its towering cliffs, golden beaches, gently rolling countryside, quiet historic villages and surging seas, a quiet corner of the realm where the pace of life is just that much slower. As recent archaeological excavations suggest the town dates back into Pre-historic times. The ancient name of the parish of Peterhead was Peter Ugie (Latin Inverugy Petri) and is found in old charters, formerly to be of much greater extent than at present.
1888 Peterhead prison was opened Scotland 's first and only convict prison. Until the opening of the prison, Scots convicts were transported to England to serve their sentences. The prison was served by a unique railway line, the only state owned passenger carrying railway in its day, unfortunately this no longer exists, today the old rail line is used by walkers who can follow the route all the way to Aberdeen . Initial excavations around the prison unearthed interesting findings for Granite was not the first stone to be quarried in this area. Just a few hundred metres away from Stirling Hill was the then undiscovered site of a vast flint working which men of the Neolithic age, some 4000 years ago, had worked for as long as 300 years, bringing forth flint which, until recent years, had been thought to have been imported to Scotland from England and Ireland, the deposit being unique in Scotland, there being no other land deposits of flint in the country.
From 1888 the harbour facilities were greatly improved with the building of a series of huge breakwaters, the largest 900m in length, to create a vast "harbour of refuge" encompassing the whole of Peterhead Bay. The boom and bust in the whaling industry was mirrored in the herring fishery. At the peak of the herring boom in 1890, Peterhead's fleet numbered some 580 vessels. When the herring stocks began to dwindle, the fleet turned its attention to white fish and after the First World War several trains left the town each day carrying fish to southern markets. By 1987 Peterhead was Europe's largest white fish port, with over 400 boats landing nearly 120,000 tonnes at Europe's biggest fish market, measuring nearly 400m from end to end. Over the past years external economic circumstances have brought questions of confidence and image into sharp focus. The crisis in the fishing industry, downsizing of RAF Buchan and threats to Peterhead Prison have dented business confidence and brought insecurity to the community which seems quite ironic particularly because of the oil revenues sustained since the 1970's and Peterhead being an important base for serving the oil industry, but Peterhead still has a lot to offer.
TERESA MARIA GIULIANOTTI tells us this story – but since then her father has died 2022
The Giulianotti family were mainly from Valdena and Borgotora. Many families from this area left Italy and this time and there is much social interaction between them when they arrived in Scotland. The Brattesani, Zaccarine and Zanre families were also from the same area in Italy.
"My father is the son of Adam Peter Giulianotti and Maggie Jane Keith
DAD also has a sister who lives in Canada her name is Nellie Giulianotti.
They are both still living. My father and I still live in Peterhead. Dad's grandparents were Peter Giulianotti and Elizabeta Landini. They are buried in Peterhead Cemetery alongside 3 of their infant children.
My father's name is ALBERTO GIULIANOTTI and he married Agnes Christie Dow of Aberdeen. . They have 5 children,
Stewart Dow is the son of my mother's first marriage.
Teresa Maria Giulianotti – born in the year 1960
Albert Peter Giulianotti – born 1962
Twins, Dennis and Derek Giulianotti both – born 1963
My father worked for his father in Aberdeen at their Ice Cream Factory. It was called Holburn Ices and he progressed to become the Managing Director of the Company. He worked here for most of his adult life until it closed down in the 1980's. His father Adamo Peter died in 1965. His mum Maggie Jane Keith died on 21st October 1972. They both resided at 414 King Street, Aberdeen and it was here that I, Teresa, was born on 2nd November 1960. Although I was born here we lived at 105 Bon Accord Street, Aberdeen.
My auntie Nellie married Bert Pratt and they moved to Canada in 1964. She was recently back home in Peterhead and she has still many fond memories of 22 Chapel Street.
After my great grandfather Peter died my great grandmother came to live at 105 Bon Accord Street in Aberdeen.
My father has a lot of fond memories because he often as a child stayed with his grandmother there. This was later to become our family home. Looking back on our memories of the family I think a lot of our family lived in this very large town house at one time or another.
Elisabeta Landini also attended my auntie Nellie's wedding and my father was a teenager at that time.
Attilio Giulianotti was my grandfather's brother. He married Vittoria Bellini. They lived at 105 Forest Avenue and owned and ran the Rendevous Cafe which was next door to their house. They have one daughter Sylvia whom I believe is still living up in Deeside.
I know my father could tell you a thousand and one stories about the Giulianotti family and their origins. He and his sister have visited relatives who are still alive in Borgotora at the family homes over the last 20 years. I hope someday that my travels will take me to the roots of our family as well. My daughter has been and has told me lots of stories about Borgotora
THE HOLBURN CAFE
The Holborn Cafe was a swinging spot in the 1960s but in fact its roots were many years before that. The Guilianotti family established the business at 53 Holburn Street in 1928. Attilio Guilianotti learned his trade as a master confectioner in London before moving to the Granite City. The family were credited with first introducing knickerbocker glories to Aberdeen.
The business changed hands in 1955 when Gloria Calicanti bought the cafe after marrying into the family. Gloria ran the cafe with husband Alberto, and it became a busy meeting place for pupils of nearby schools where they would meet and do a bit socialising into the bargain
The shop closed in 1990 when Gloria and Alberto retired.
At the time, Gloria said she would miss meeting her customers and the young teenagers romancing over ice cream sundaes. She added: "I've seen generations of Aberdonians grow up through working in the shop."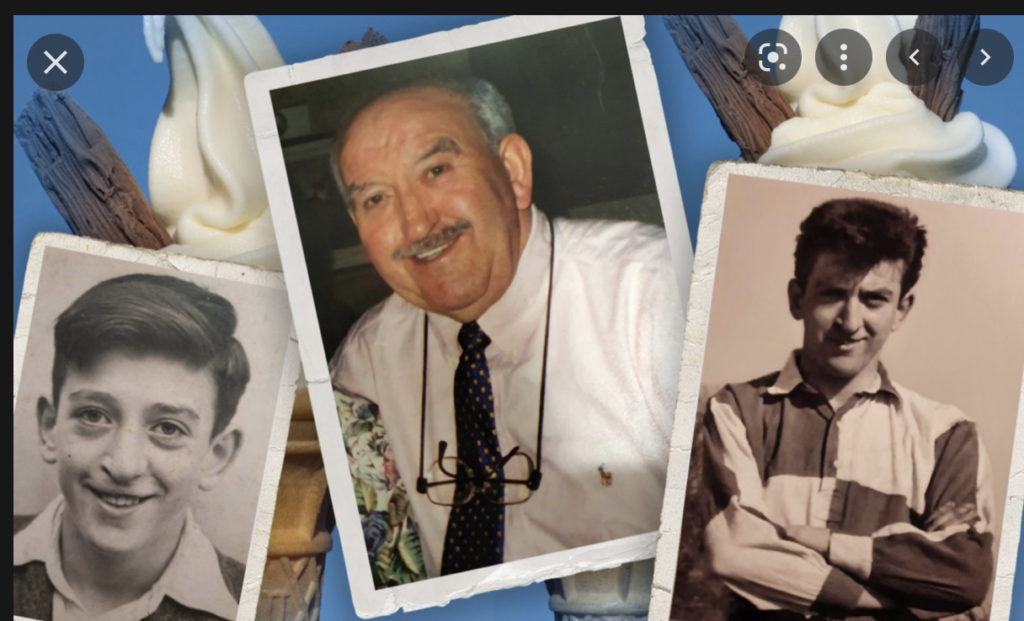 I have recently had the first 2 grandchildren in my side of the family and I hope to pass on this family information to them, just as my father and his father did before.
I am sure their are still a lot of people remember my father from the ice-cream factory days , when the factory used to be in Jacks Brae in Rosemount, Aberdeen.
The thing my father always remembers about his grandmother and grandfather was they were a hard working family that came from humble beginnings and this strange country they came to in the beginning wasn't always kind to them, but they made their home here, and I am so glad they did because the very town they came to in the beginning has become home for me, my father and my daughter now, we have all ended up living here in Sunny Peterhead and we absolutely love it now.
Peterhead is in a part of North-East Scotland called Buchan where the language tends to be different from any other that you may of heard in Scotland a lot of the words come from the Doric a language known to the North-East, below is a sample of some of the words and dialect used today.
| | |
| --- | --- |
| Ganzie | Jumper |
| Gey Grippy | Mean,watches the pennies |
| Gyad | Yuk |
| Lugs | Ears |
| Lum | Chimney |
| Nickum | Mischievous, rather than bad |
| Nippet | Tight "His troosers are gey nippet" |
| Nivir | Never |
http://www.cranntara.org.uk/peter.htm