DANTE Alma 1913-2004 VENTURINI
ALMA DANTE was the daughter of MARIA GIUSEPPA ERMENIA QUILIETTI [1897-1929] and GIUSEPPE PIETRO FERRUCIO DANTE [1876-1953]. She was born on 29th July 1913 at the family home of 82 Prairie Avenue, Providence, Rhode Island. She is my 1st cousin x 2 removed. [Helen]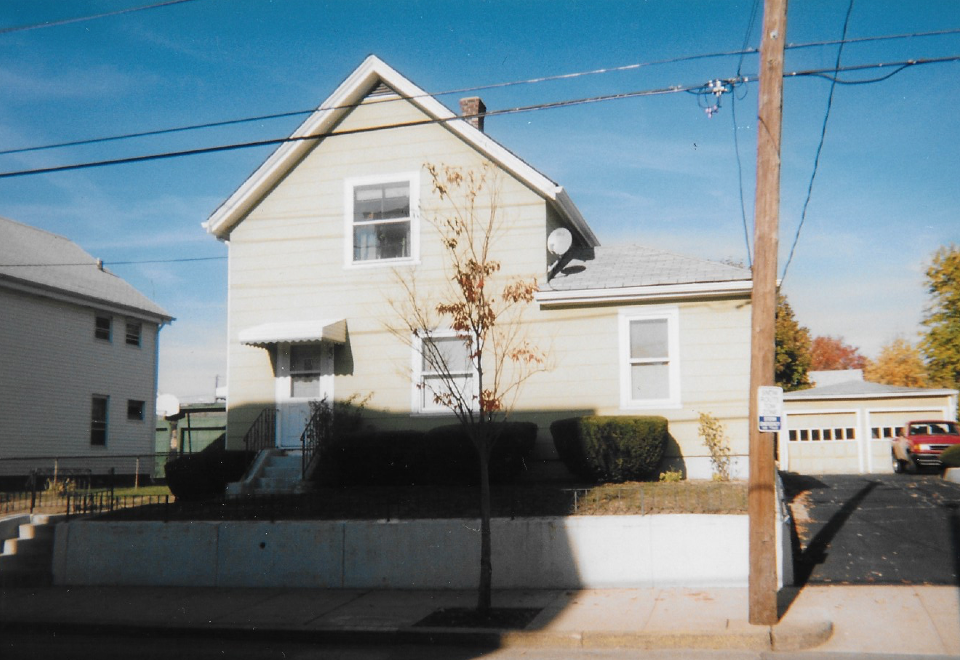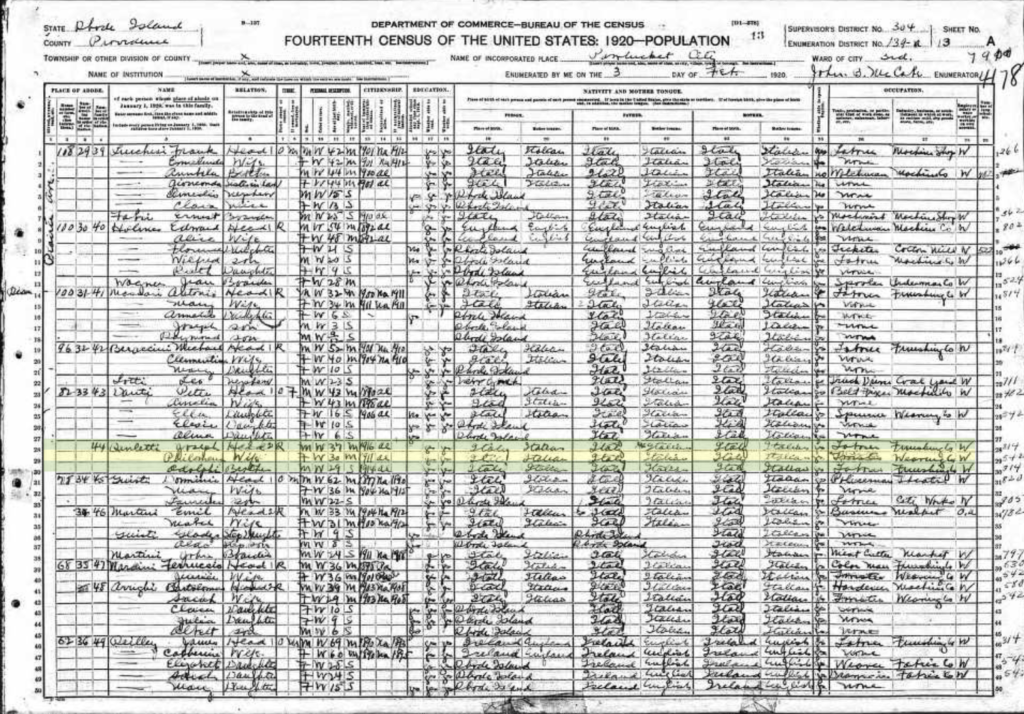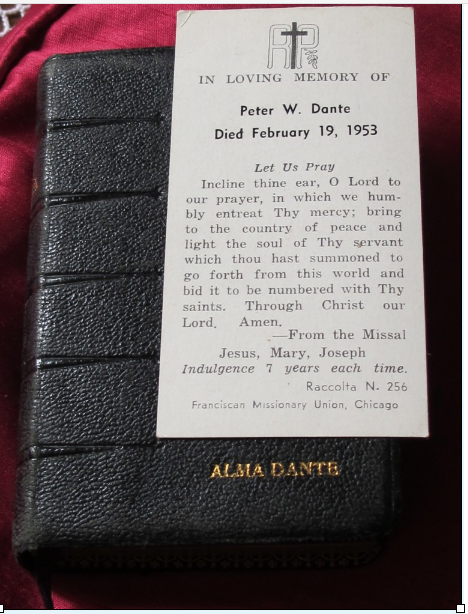 Alma and her sister Elsie remained very close throughout their long lives. But like every family they had their ups and downs. They were no exception. We knew of their falling out and suspected that it was to do with the family home. We have heard of how the two families had rifted and this was confirmed by the Venturini family.
Frank Venturini was also born in Rhode Island in the year 1916. His parents were Giulio Venturini and his mother Celia or Ersilia Brunelli. The family were from Masa Carrara. By the time of the 1920 Census his father had already died. His father Giulio Venturini arrived through Ellis Island in 1909 and worked for a year to bring his wife and son Mario over. Once the family was reunited they lived with Peter and Ermenia Quilietti Dante in an upstairs apartment in the family home at 82 Prairie Avenue, Pawtucket. They eventually moved to a new home a few blocks away. So the families were very close and the young Frank and Alma would have known each other for many years before they married. Alma was in her 40s when she married.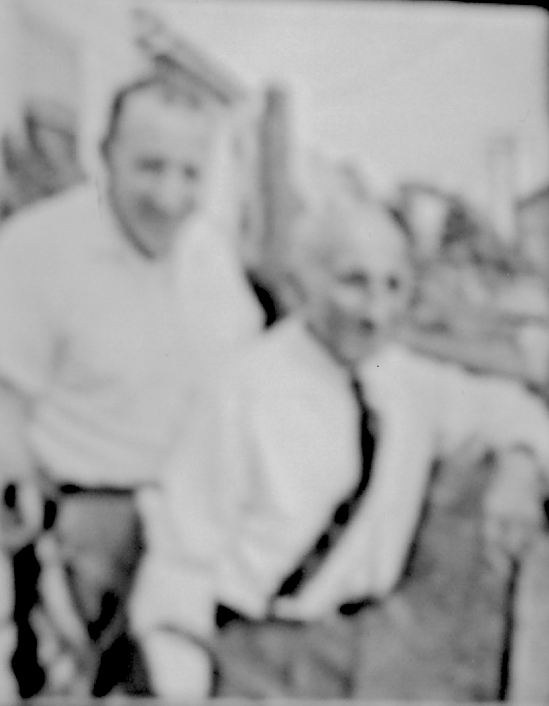 1920 Census
CELIA VENTURINI, Age 32, born in Italy, WIDOW,
MARIO J VENTURINI, Son, born 1907
RAYMOND VENTURINI, Son, born 1913
RENA M. VENTURINI, Daughter, born 1914
FRANKIE VENTURINI , Son, born 1916 , age 3 years 3 months.
CORENA VENTURINI, Daughter, born 1917, age 2 yrs 8 months
JULIO VENTURINI, Son, age Eleven months.
Frank was enlisted on 17th November 1942 and his Enlistment Record shows him as being a white citizen, he was semi-skilled in the construction occupation. He had 2 years of High School. His height was 70 and his weight 148. He was very tall for an Italian, nearly 6 foot tall.
Their marriage was a grand affair with Elsie as the Matron of Honour. They stayed in the family home in Pawtucket, Rhode Island. Frank eventually bought the Dante house, settling with Elsie for her share in the property. Apparently she was homeless for a while and this started the rift between the sisters.
Throughout their married lives they returned to Italy on many occasions but mostly they visited Frank's side of the family. They did however return to Castelvecchio Pascoli on one occasion as we have this photograph of Alma outside the family home. This building is now gone, replaced by a newer structure
Alma and Frank never had any children but Frank's ever growing family with his nieces and nephews were a constant source of joy for them. Alma's niece Joanne Ramsay remembers with great affection the times she spent with the Alma, Elsie and their respective husbands. She was very close to them and recalls their many visits to the Beach, to the shopping malls and sharing everyday life with them really. Frank Venturini gave Joanne 'away' at her wedding.
Frank was employed for a while as a Power Station Operator. He started in 1946 on his release from the Army as a trainee and was still working there 12 years later.
Alma and Elsie had many years of "bad blood" between them that kept them apart and not speaking to each other. It was suggested that it was because Frank Venturini bought the family home after their marriage. I would imagine that Elsie would now be away from home and living with her husband Albert Rao. They travelled around a lot as well. It wasn't until Alma's husband died that they began to cordially acknowledge each other again and eventually put their differences behind them. They eventually, after the deaths of their respective husbands, ended up sharing the family home.
Alma and Elsie did not know until the year 1992 that they had any relatives anywhere else in the world except for those close to them in the U.S.A. and Frank's family in Italy.
They had when they were younger heard about their Scottish side of the family but as the years passed and their uncles died all hope of meeting up with any lost cousins was gone.
But It was in 1992 that things changed. That was when Carel and Betty Van Druten first made contact with them . They knew little of their extended families although growing up they may have had some distant family memories of how their Uncle Adolfo's Estate was divided as to include his brothers children in Scotland.
Their uncle Emilio Quilietti [their mother's eldest brother] had emigrated to Scotland in 1888 and although he died a very young man at age 29, his descendants are many and include the Dutch and Scottish branches. Their uncle Augusto Quilietti had also emigrated to Scotland. His ancestors are also many and have the surname Arpino.