FROM Fearn to ELGIN to Edinburgh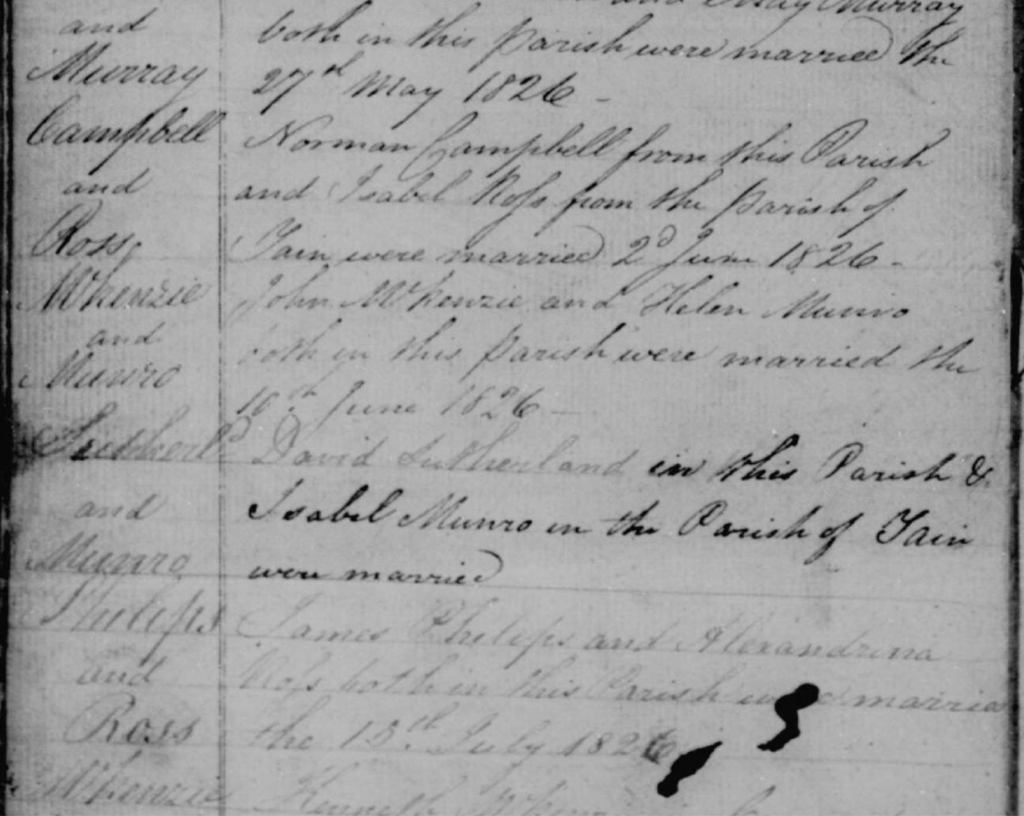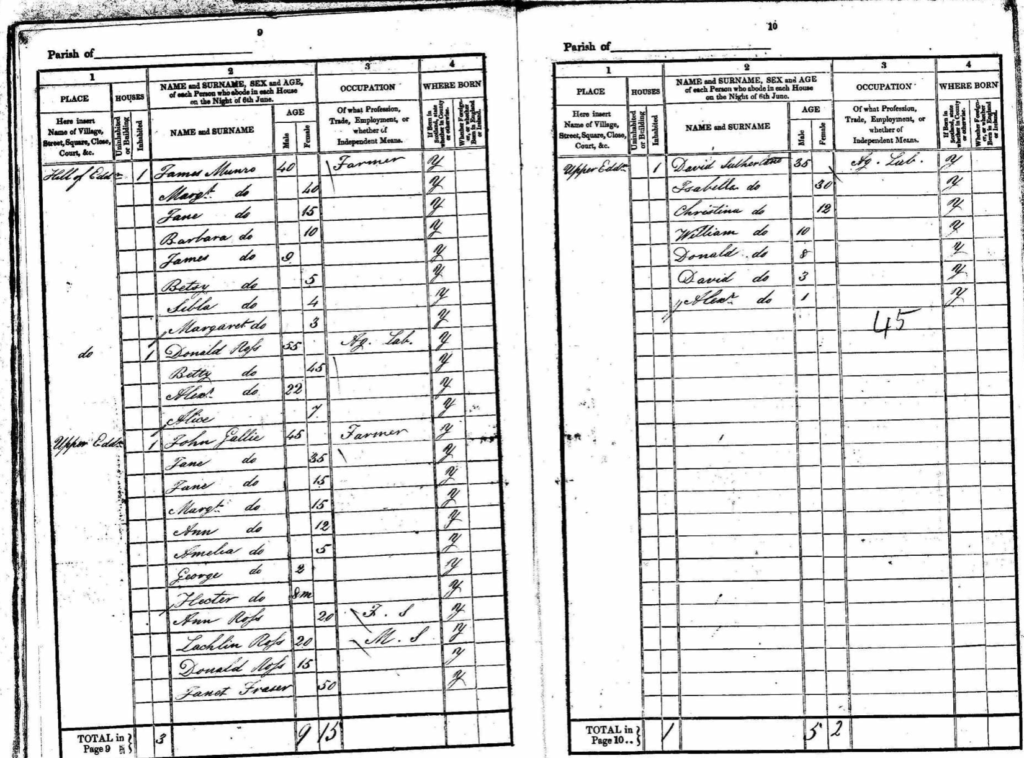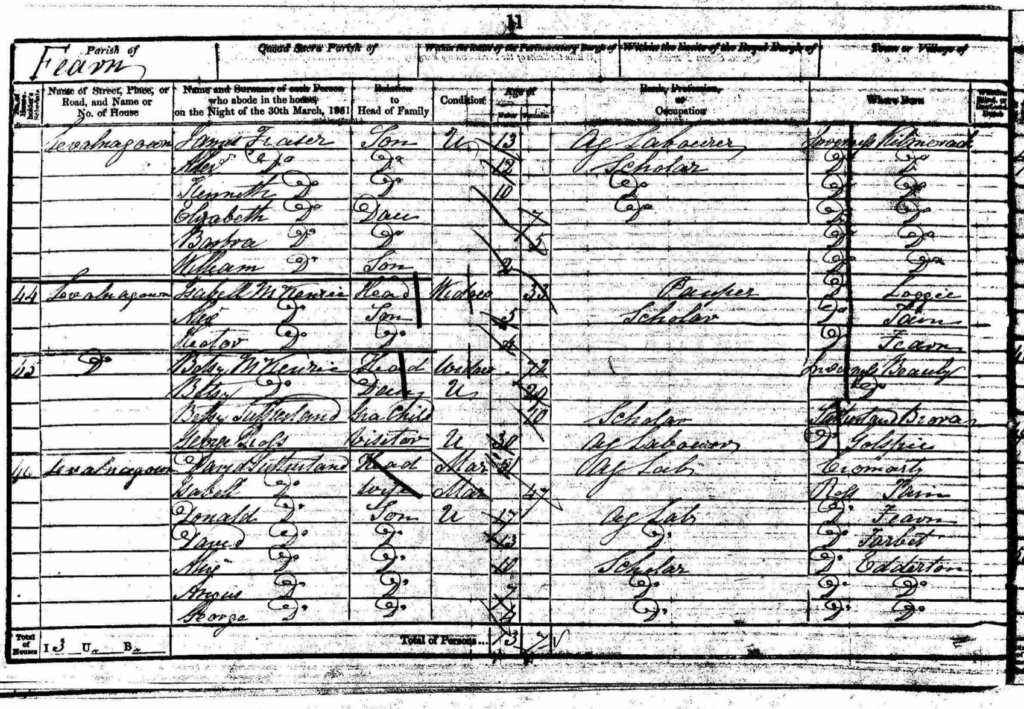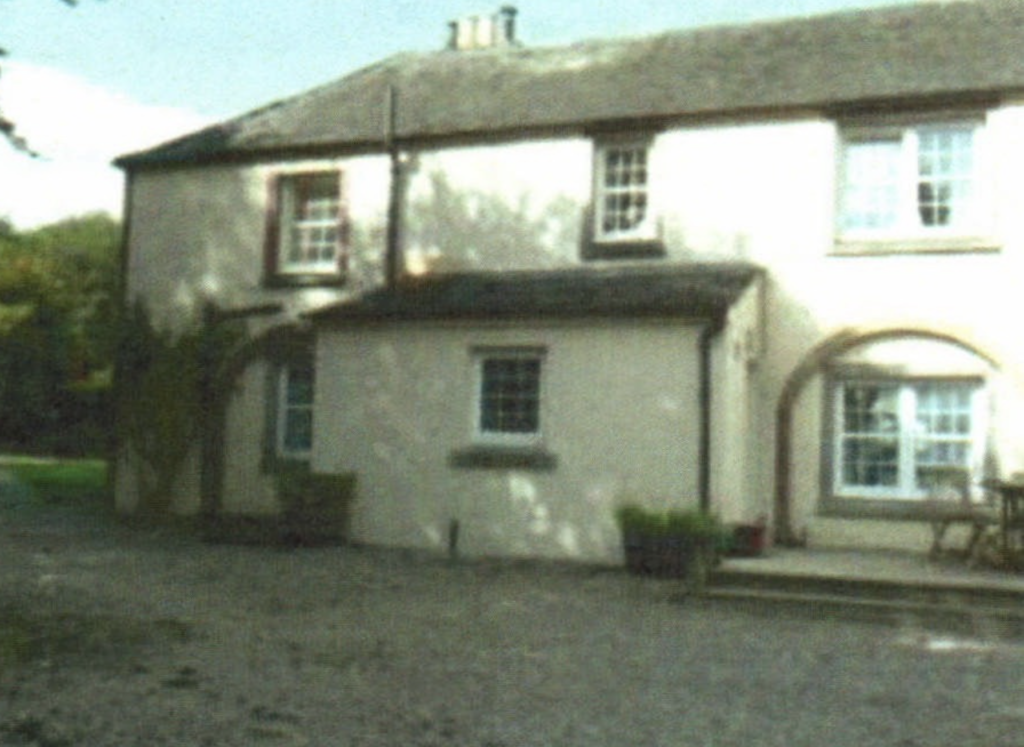 CHILDREN OF DAVID SUTHERLAND and ISABELLA MUNRO
THE AGRRICULTURAL LABOURERS.
Many agricultural labourers lived in villages predominantly controlled by major landowners who were their employers, justices, landlords, churchwardens or Poor Law administrators. Life for the agricultural labourer was never easy. Most lived in small two-bedroomed rented or tied cottages, provided by the estate employing them. Families were normally large so the labourer, his wife and younger children slept in one bedroom and the older children slept in the other, with male and female areas divided by curtains. Children would also be boarded out with relatives, or became domestic servants or apprentices. The one living room/parlour was the centre of family activities. Most cottages had a small workroom/scullery where tools, fuel and boots were stored, and an adjoining allotment where the family could grow vegetables and perhaps keep a pig.
Up to the middle of the 1850s the labourers wore traditional smocks which, because of mechanisation, became unsuitable and were replaced by more serviceable workwear. The pattern of smocking often indicated their calling as a ploughman, horseman, dairyman or hurdler. Most wore hats as sunshades and rainwater deflectors. The day began around 5am sometimes with a two- or three-mile walk to the farm, and the ag lab was ready to start work an hour later. Some labourers had arrived much earlier, including the cowman and horseman. During lambing, the shepherd would live in the shepherd's hut to be with his flock – this meant they were often missing from census records because of their remote location.
Most agricultural labourers commenced employment at the age of seven or eight by scaring birds, stone-picking or weeding, progressing to the more skilled jobs on maturity. Many labourers were annually employed and moved on each year, but some stayed on the same farm for many years. Those who were annually employed used hiring fairs to seek new employment. To show their availability they wore an emblem representing their skill, so farmers knew their speciality.
1. MARGARET SUTHERLAND 1827-1888
2. CHRISTINA SUTHERLAND 1828-1912
3. WILLIAM SUTHERLAND 1831-?
WILLIAM was around age 10 in the 1841 census, but not with the family in the 1851. I have no further information on this line
4. DONALD SUTHERLAND 1833-1894
THE DIRECT LINE
DONALD married JANE ELIZABETH GORDON in Elgin in 1867.
5. DAVID SUTHERLAND 1837-1919


6. ALEXANDER SUTHERLAND 1841-after 1861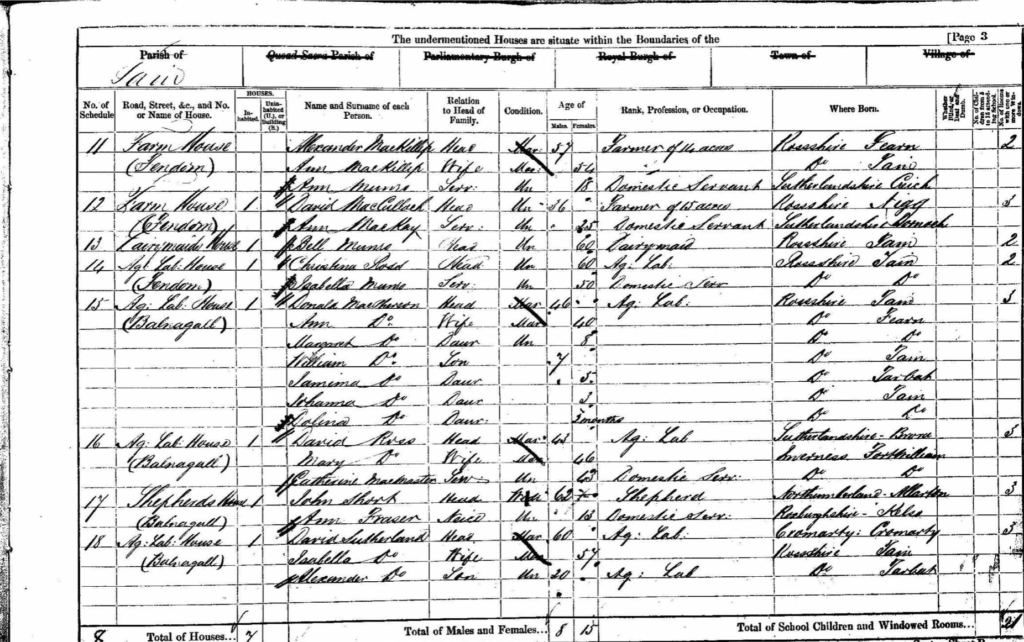 7. ANNE SUTHERLAND 1842- unknown
8. ANGUS SUTHERLAND 1845-1916

ANGUS married Ann or Annie Mackay in 1867 in Rosskeen. They remained in the Rosskeen area throughout their lives and as you can see from the above death document remained there. They had at least five children. Angus was an agricultural labourer, then a Carter and finally he worked in the stone quarries.
9. HELEN SUTHERLAND 1846-1850
Helen died as a small child.
10. GEORGE SUTHERLAND 1847-1927

GEORGE SUTHERLAND married Margaret Ross in 1869 in Edinburgh. They had at least seven children, David, John George, Isabel, Margaret, James and William, of whom three died as babies or children.