LUKE BOYLE and BETSY McLACHLAN third great grandparents
JAMES BOYLE 1823-1894 and JEAN or JANE WALKER 1821-1874 – 2nd great grandparents
Jane or Jean Walker's parents and siblings
This line of the family it must be said have spread their wings and landed really in many corners of the globe.
James Walker 1779-1856 and Mary Pinkerton 1780-1851 third great grandparents
James Walker senior was born in 1779 in Abbey, Paisley in Renfrewshire. [he is my third great grandfather]. He married Mary Pinkerton and they were from Irvine in Ayrshire.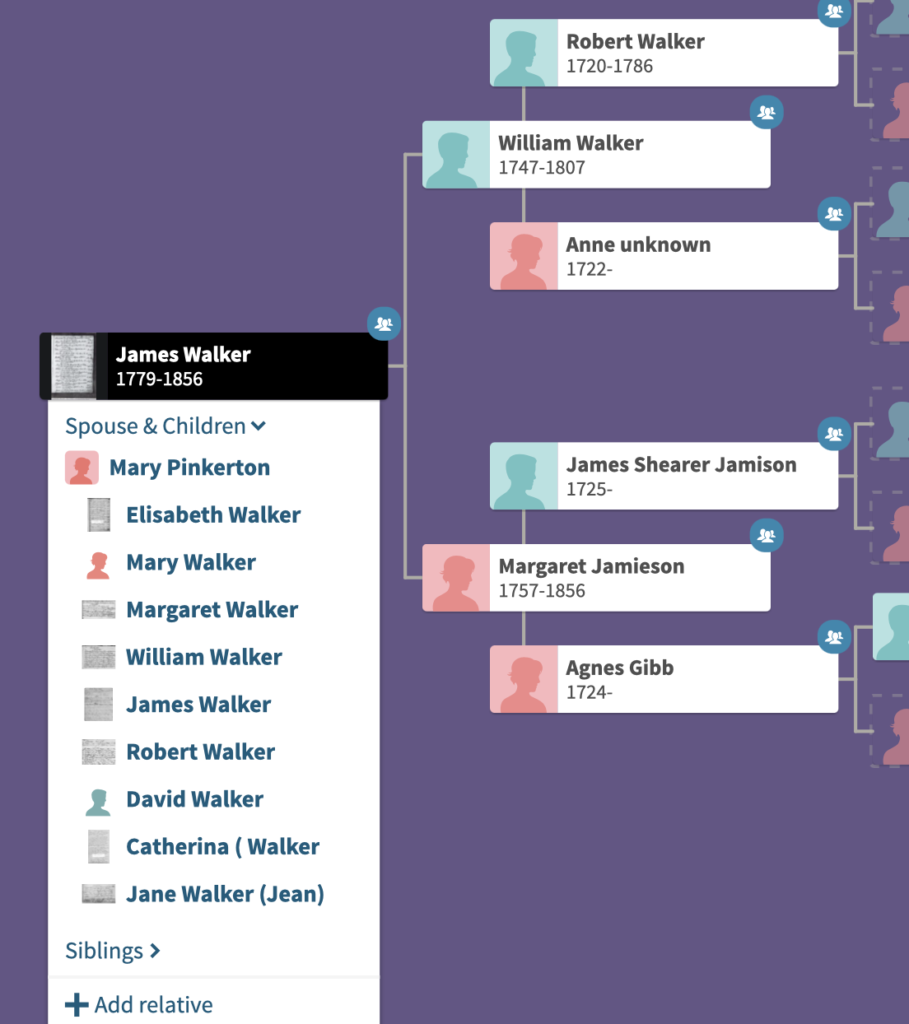 What happened to the children James Walker and Mary Pinkerton
ELISABETH WALKER was the eldest child. Born 18th April 1801 in Irvine. She married William Reid 1792-1851. They had a large family who mostly stayed in Ayrshire. But one son David Reid born 1825-1870 married Martha Brown 1827-1871 whose family were also from Ayrshire, and the family set off for New South Wales where their descendants still live today.
MARY or MARION WALKER 1803-1882 and SAMUEL NIVEN
Mary married Samuel Niven 1793-1885 who was a shoemaker by trade. They married on 30th August 1817 in Lochwinnoch where he had a business in the High Street there. The 1841 Scottish census shows Samuel residing in the High Street in Lochwinnoch. 1851 shows the family through in Glasgow at 26 Thistle Street, The Gorbals. Three of his children were employed in the silk factory nearby. By 1861 he and his wife Mary or Marion as she was known were at the same address, with son Hugh now age 22 who was his assistant. 1881 shows Marion and Hugh now at No 82 High Street in Lochwinnoch. Neither of them were in the 1891 census.
SON WILLIAM NIVEN married ANNA married surname unknown and they moved to Canada, then down to New York. He was also a shoemaker
Mary Niven 1831-1899 moved to Victoria Australia with her husband George Tyler 1821-1893.
MARGARET WALKER 1805-1875 and JOHN SIMPSON 1794
James Walker 1809-1865. He married Jean Stewart in 1833.
James worked at first in the coal mines then in the Iron Mines in Dalry in Ayrshire. Their address in 1861 was Kirk Close in Irvine in Ayrshire. James died in 1865 leaving at least four children William, James, John and Jane. Line still being researched
ROBERT WALKER 1811- married Mary Kirkwood 1811.
Robert married Mary Kirkwood in Beith, Ayrshire on 29th March 1834. Having worked in the Coal Mines for his whole life the couple remained there and all there children were all born in the district. Two of their daughters however moved to Pennyslvania in the USA.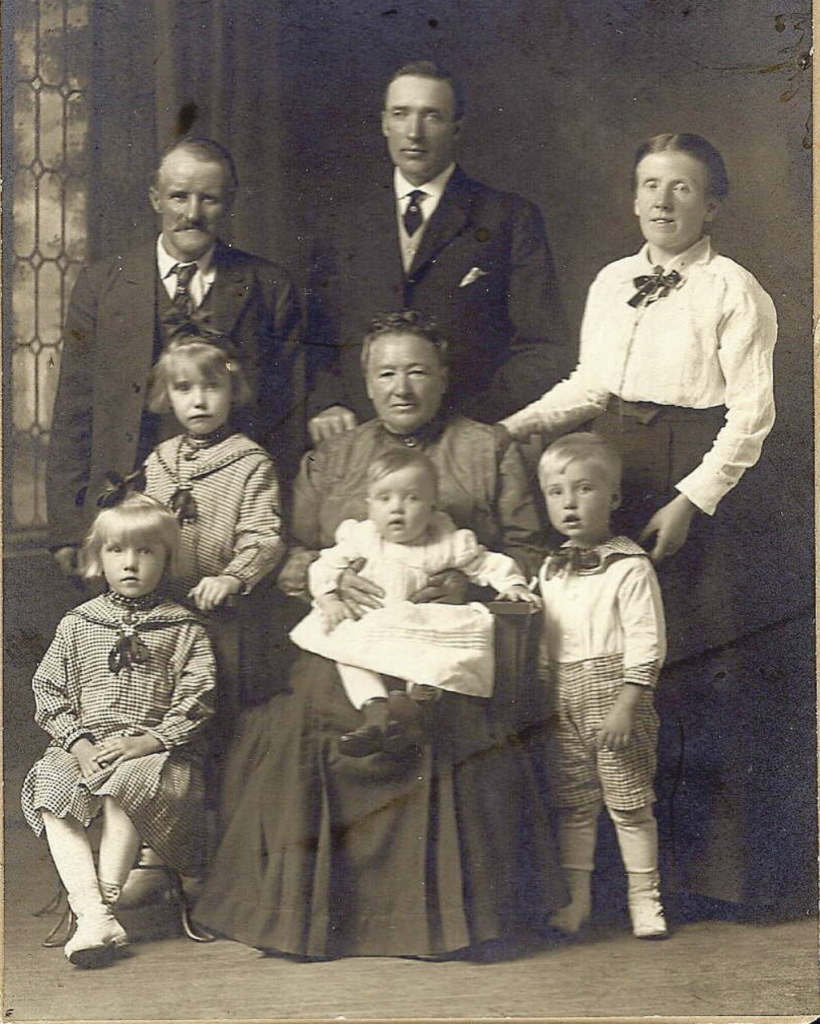 DAVID WALKER 1813-1878. He married Mary Ann Gold or Marion Gold 1814-1867.
They married on 7 January 1837 in Kilmaurs in Ayrshire. In 1861 the family were living at an address Dykemuir, Riccarton in Ayrshire. He worked like his brothers as a Collier in the coal-mines. They had 6 children. David's first marriage was to Margaret Clerk. They had one daughter Mary Pinkerton Walker 1934. Margaret died shortly after giving birth.
CATHERINE or KATE WALKER 1816-1884. She married Allan Dunsmore 1813-1871.
Kate married Allan Dunsmore on 7th February 1835 in Riccarton in Ayrshire. Allan also worked in the Mines. They had 11 children. Their address given in 1871 as North Street, Dalry, Ayrshire.
JANE or JEAN WALKER 1821-1874. She married JAMES BOYLE 1823-1894. 2nd Great Grandparents
They married on 16th June 1843 in Dalry in Ayrshire
AGNES BOYLE. 1845-1875
ELIZABETH BOYLE. 1848-1888
Luke Boyle 1846-1927
HENRY BOYLE 1853-1906
MARY BOYLE 1853-1878
James Boyle 1857-1917 GGrandad