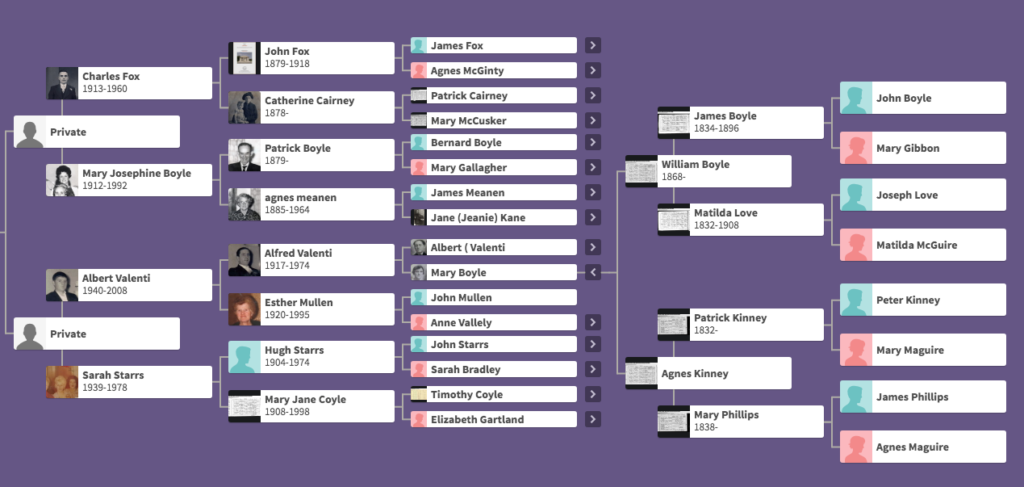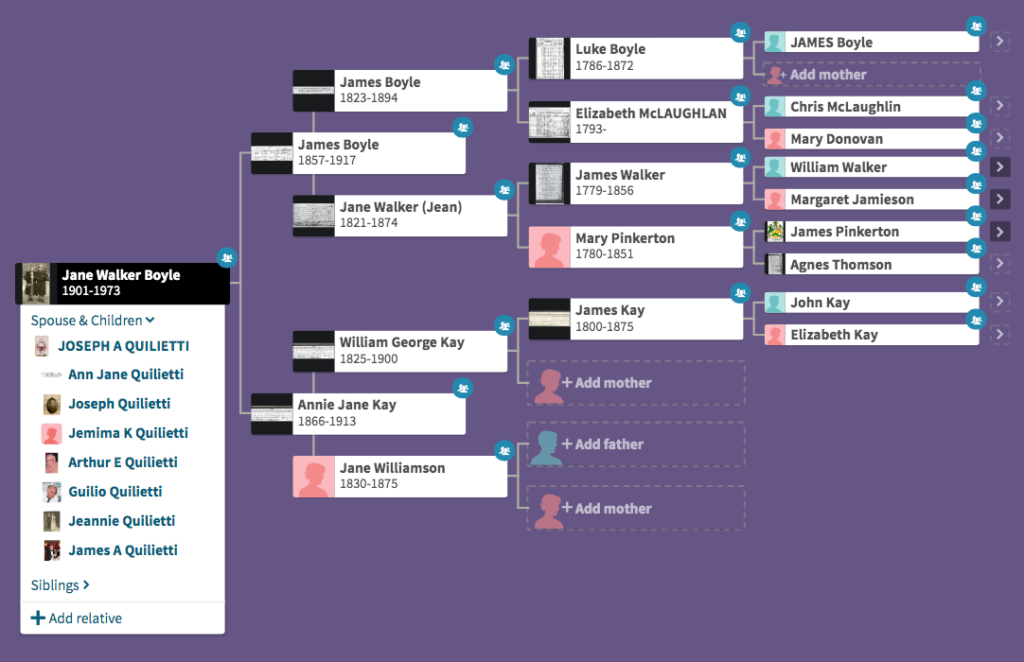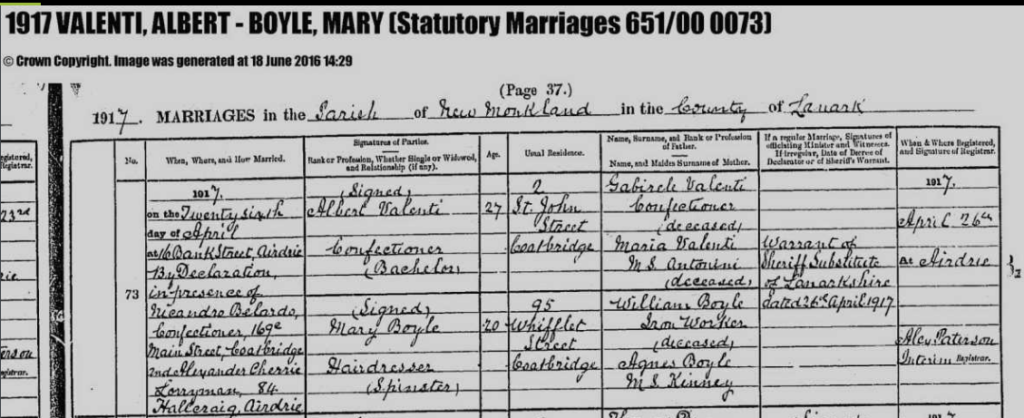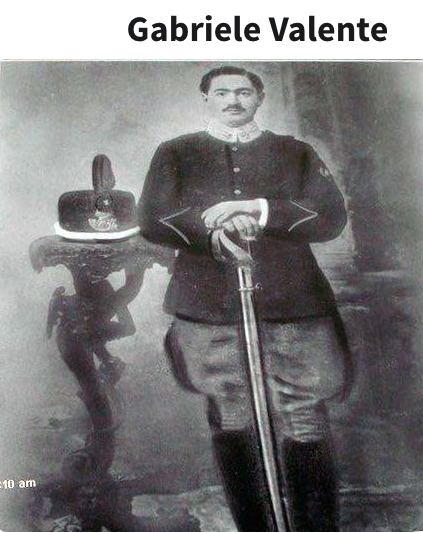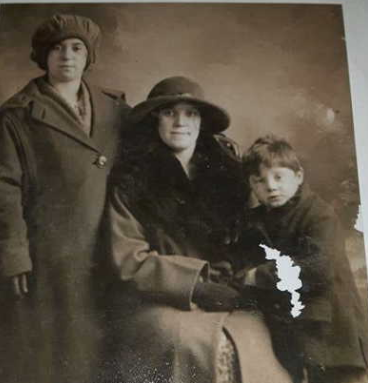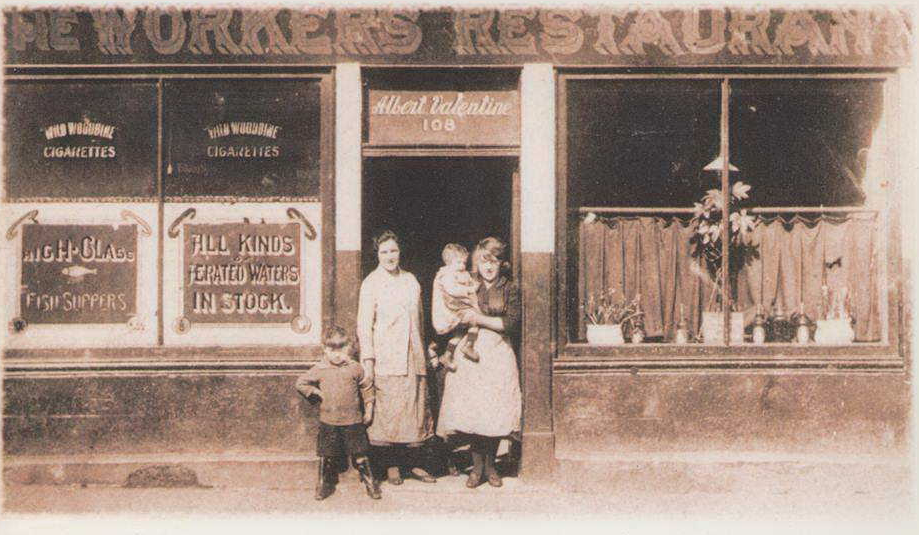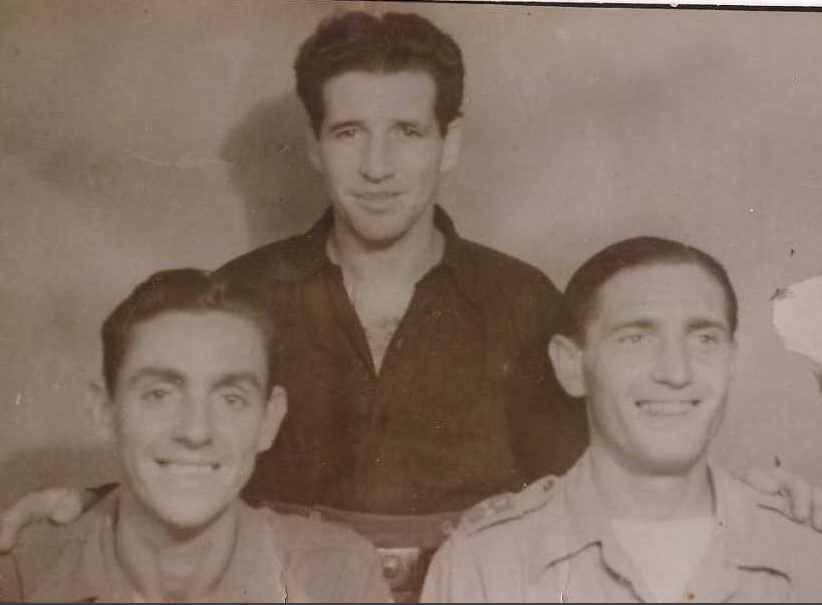 The children
Alfred Valenti 1917-1974. Married Esther Mullen and they in turn had many children who all were born in Coatbridge
Dolly Valenti 1921-1997. Married Edward Robertson. Married Nick Rae
William Valenti 1991-1993. Married Rose Tait
May Valenti 1922-1922
Albert Valenti 1923-1963
George Valenti 1924-26
Litizia Maria Valenti 1925-1990. Married James O'Neill
Georgina Valenti 1926-1995. Married James Lappin
Gabriel Valenti 1929-1983. Married Helen Currie Foley
Victor Valenti 1933-1983. Married Mary Geechan
Anthony Valenti 1934-1935
Agnes Valenti 1938-2004. Married William Morrison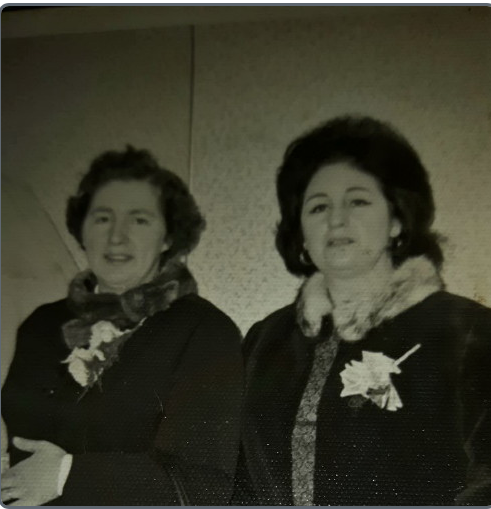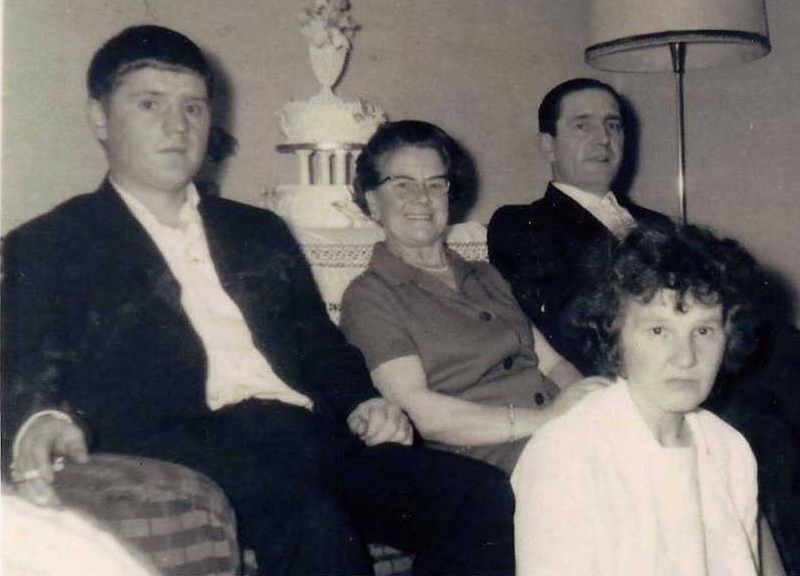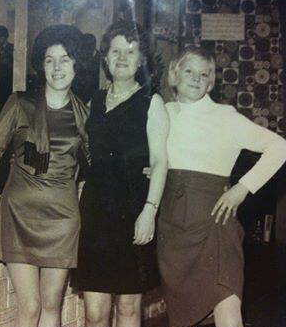 Rosa Valente 1868 -1964. She was born in Cassino. She married Giuseppe Antonio Risi 1868-1964 who was born in Santa Lucia in Naples in 1870. They married in Naples on 24 June 1894 before emigrating to Scotland
Francesco Risi 1895-1972. Married Angelina Di Marco.
Giovanni Risi 1900-1976. Born in Italy died in Edinburgh
Carmine Risi 1903-1974
Antonio Risi 1904-1953
Elizabeth Risi 1909-1995. Married Joseph Cameron 1907-1984. They had four children Joseph, Rosie, Alex and Annette.
There are other branches of the Valenti family in Scotland and who probably are in one way or another related back in Cassino and beyond. Know there are Neri and Risi connections. There is a branch in Kirkcaldy who say that they have been there since 1921.