With thanks to Ali for being in touch and wanting to be part of our ever growing family.   He is a descendant of Augusto Quilietti and Francesca Arpino. With a warm heart I would like to  welcome  this branch of the family into our lives and thank them for helping us create this our family history.
I admit I get a wee bit muddled up with Augusto's  lines and with the help of Ali I am now trying to rectify this.
We actually met Ali in 1998 on one of our visit to see Mary Aprino Hunter, who is the grandaughter of Augusto Quilietti and Francesca Arpino and the daughter of Angelina Quilietti below
Ali is the son of Janette Hunter, grandson of Mary Hunter and great grandson of Angelina.   I have no knowledge of his mum really except that she married unknown Graham and that he was brought up in Pathhead where the family had settled many years before.
but this is a great photo"]"]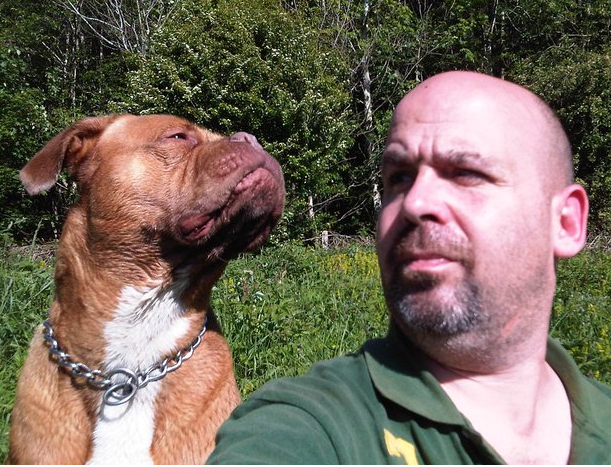 Ali was brought up the the town of Pathhead in Midlothian in Scotland where his great grandparents had settled after a few years dotted around the central belt of Scotland trying to establish themselves.  Angelina Quilietti was the only daughter of Augusto Quilietti and Francesca Arpino.   There was another daughter who died in infancy.   After their marriage in 1893 in the Church of the Sacred Heart in Edinburgh's Lauriston district they lived for a while in the infamous Grassmarket.  For anyone who does not know of Edinburgh's past this was a bustling place which was home to thousands of Italian and Irish immigrants and was at this time overcrowded and riddled with disease.   Augusto had come to Scotland some years earlier with brother Emilio and for a while they plied their trade with their uncle who had started an ornamental plaster business in Edinburgh's Chamber Street.  So the brothers worked with marble and stucco.  They then cottoned on the the new and expanding restaurant and ice cream business and soon learned this trade.   Augusto and Francesca had their first business at 89 Grassmarket where they made confectionery and sold fish and chips.   This shop is still there today.  Their daughter was born at this address in 1894.   They moved on to the Canongate where their other daughter Ermennia was born in 1898. [she was named after Augusto's sister].    Ermennia died a year later in 1899.
After the tragic  death of Augusto in 1904  the family went to live in Paris where Francesca had close family.  She gained employment at this time in the glass-manufacturing industry.  During their stay in Paris Angelina Quilietti learned to speak fluent French.  Some years later they returned to Edinburgh where Francesca married again to an Englishman whose profession was a butcher.  He was called Wallace Bain.
Angelina returned to Scotland and married Giovanni Arpino, who was from the same village as her family in Italy.
Ali's parents were Janet Arpino and unknown Graham  AWAITING MORE ON THIS LINE From Ali