THE DOUBLE MORRISON Line
Scott Morrison was born in 1991 in Edinburgh. He is the son of Paddy or Patricia Morrison and 'Sandy' or Alexander Morrison. Paddy and Sandy were second cousins. Their fathers were cousins. Scott is very proud of his double Morrison heritage. We dedicate this page to him.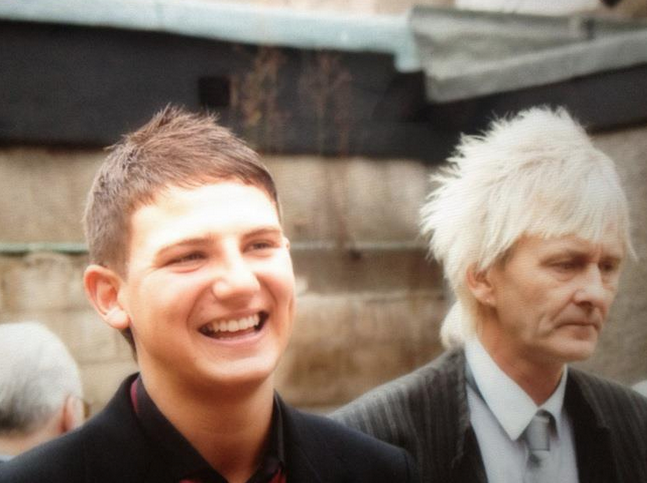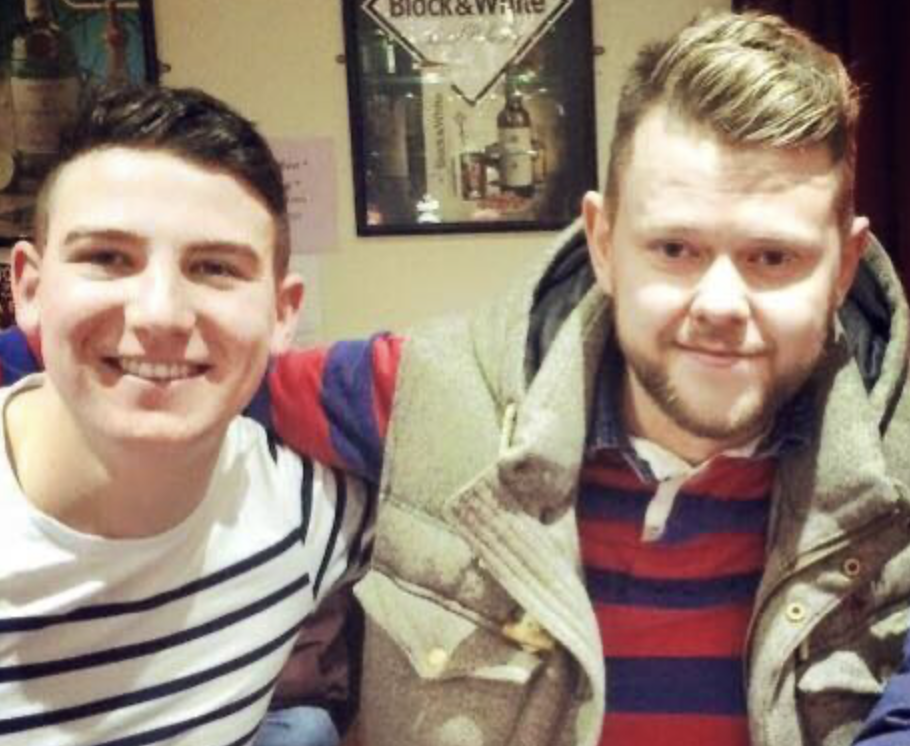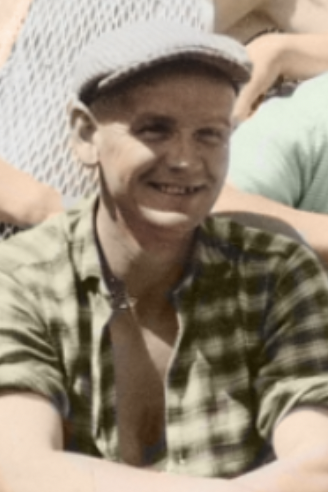 Scott's dad was 'Sandy Morrison', nicknamed because of his sandy coloured hair when he was a young boy.
Sandy, or Alexander John Morrison, was born on 25th April 1950 at 79 Niddrie Mains Terrace in Edinburgh, an address we know well as Granny Quilietti lived here with her family. Granny Quilietti was a bit of the local midwife and am still trying to ascertain if she delivered Sandy at this address or whether Eddie and Joyce lived in the same stair. Sandy was always a bit of a character. His first marriage was to Caroline Cranston in 1978. They had a daughter Claire who was born in 1982……needs confirmed. The marriage however ended in Divorce in 1990.
A nice story from cousin Denise Morrison about her Uncle Sandy
I can mind my nana mo' sending Sandy to the chippy for fags and milk, he didn't come back for two years!!!
I got an 18th birthday card with a pair of earrings pierced through it from "Alex" ……hadn't a clue who they were from till Sandy asked me if I liked the earrings weeks later, I said why did you sign it Alex ffs?….said that's my name…..never knew he was an Alexander till I was 18 !!!!
Gillian replies – Mind I walked into The Cabin with a new top on. Was white with a pattern on it. Thought I was bees knees. Sandy said to me where the fck did you get that top its like trying to get channel 5!!!
Paddy's line
Scott's Maternal great grandad, Angus Morrison was born on 18th April 1897 in a flat at 129 Cowgate, Edinburgh. Like his father Angus he also joined the forces and like his father he joined the Gordon Highlanders. It was whilst serving that in the year 1917 he married Isabella Walker who was a resident of Tory Nigg in Aberdeen. Angus was 20 and Isabella was 22. Angus was a Cellarman with the Gordon Highlanders at this time.
We have many branches of the Walker family entwined with our own. This branch were also from Aberdeen. Isabella's father was a salmon fisherman. He was Thomas Walker. Her mum had the unusual surname of English. Her name was Margaret English Smith.
Angus and Isabella gave birth to Angus Roland Morrison [or Gus as he was affectionately known]. Born in Aberdeen on 30th June 1928 at 54 Eastforth Street in the City. Gus married Margaret Wills Finlay in 1945 just after the War ended.
The communal Morrison line goes back to Sutherland. George Morrison was born in 1835 in Tongue, Sutherland. In 1863 he married Elizabeth Cowie in King Street in Aberdeen. George was also in the Army in the 3rd Sutherland Highlanders and because of this and at that period in time the Army were stationed in India
After they married they moved around with the Army and it was at sea in 1864 that their first daughter Marion or Mary as she was known was born. Alexander came along next and he was born in the East Indes in 1869.
On their return from India their son George was born 28 AUG 1871 in Edinburgh Castle, Edinburgh, Scotland GEORGE is our direct line ancestor.
The family returned to Sutherland for a while and they had another son James who was born in 1876.