We dedicate this page to our lovely Fiona Quilietti Tawse and her husband Tony.  Together with a few others they have entertained so many over the last two years with their For the Love of Fantasy weekends.
A BIT ABOUT THE LOVE OF FANTASY
Calling all Potterheads, witches, wizards and muggles, faithful knights, watchers on the wall, Dothraki and Maesters, hobbits, elves and dwarves! Andy Kleek and the Monopoly Events team in collaboration with Scottish company FQT Events presents by For The Love Of Fantasy! This year we expanded and we brought you the wonderful School of Witchcraft and Wizardry as well as an amazing line up for you in the form of our Game of Thrones Reunion! 
​The magical event this year was a fun packed three days of family-friendly fun including live stage action, Q&A sessions, replica props and set builds, gaming, cosplay contests, swordplay, archery, broomstick rodeo ride, photo opportunities, wand dueling, costume characters, dragons, wizards chess, virtual reality gaming, meet the owls, meet the actors, merchandise stalls and much more.
Our 2019 event was a huge success and saw big names such as Stanislav Ianevski, Chris Rankin, Josh Herdman, James Cosmo, David Bradley, Clive Russell Spencer Widling and many more up on stage and meeting fans for photographs and autographs. 
Walking on air with all the feedback, messages and posts for 'For The Love of Fantasy',  It's been an amazing weekend.  So relaxed for customers, very intimate Q & A Sessions and `Meet & Greets'.  EVERYONE SEEMS TO HAVE PHOTOS WITH THE GUESTS AND STORIES TO TELL.  TO SEE ACTORS LIKE JAMES COSMO AND DAVID BRADLEY OUT AND ABOUT SPENDING TIME AROUND THE VENUE AND TALKING TO PEOPLE AND TAKING SELFIES WAS BRILLIANT. So many people saying they have never been to a more friendly relaxed convention where customers, guests, staff and cosplayers all mingle and chat like friends.  When returning customers from New York and Australia tell you they are booking flights as soon as we announce dates, and that they have had the time of their lives, well that's really something.  
This year's photos a few from thousands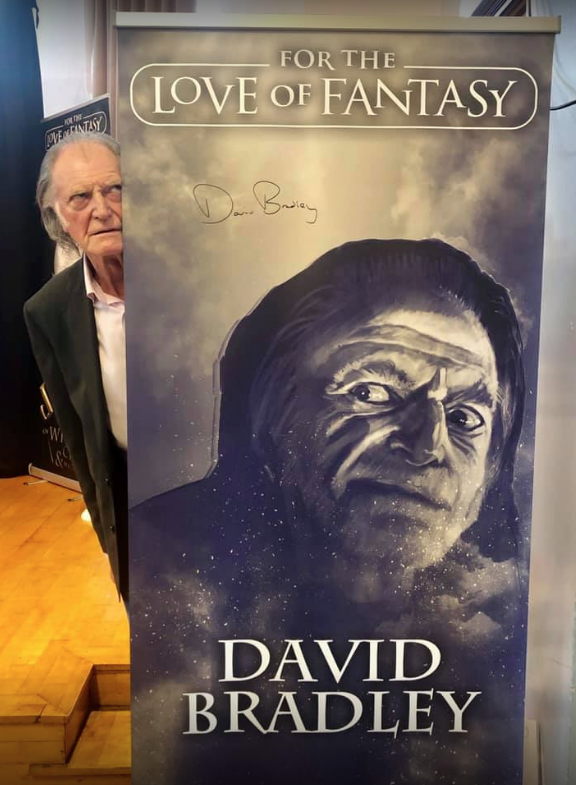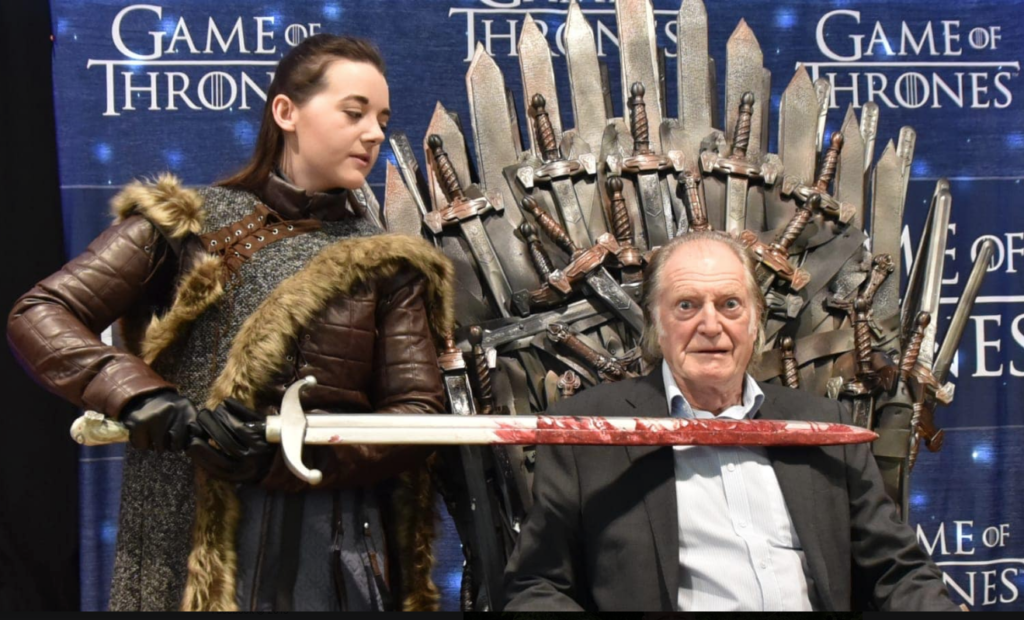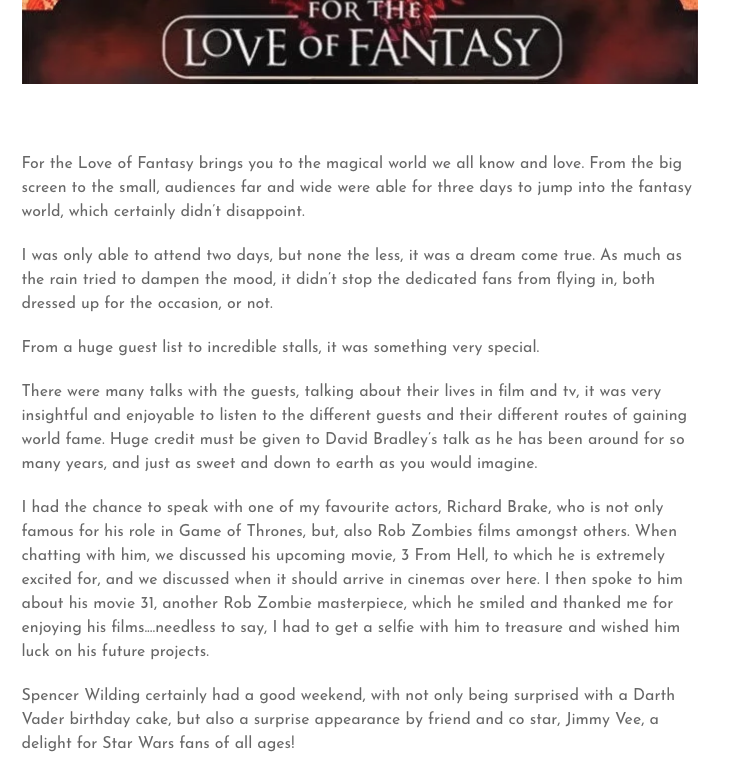 REVIEW