Jean Smith,
daughter of Annie Quilietti and Tom Smith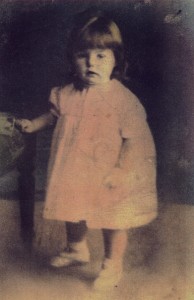 Jean  is the eldest grandchild of Joseph Angelo Quilietti and Jeannie Boyle.  She was born on the 17th February 1942
Jean is a hairdresser by trade.   Her first marriage, pictured here was to Graham Philip who was born on 7th January 1935.  They married on 2nd September 1962  and many of our Quilietti family attended the wedding as you can see from the photo below.
They had two sons.  Colin, the eldest, was born on 3rd March 1968 . Steven was born on the 15th February 1969.
Steven has memories of visiting Granny Quilietti when she lived in her house in Niddrie. At this time Granny was bed-ridden and in bad health.  She loved when her family visited and loved nothing better than frightening the living daylights out of her grandchildren and great grandchildren.   On one such visits Jean had left them in care of Grandma whilst she went to the shops.  When the boys were quietly behaving and sitting at the foot of her bed she enjoyed the moment by sitting up and screeching at the top of her voice.  Watching their re-action to the corpse like granny would be one of the highlights of her day.    She really had a great sense of humour.  Granny died in the year 1972.
Steven, pictured below, has four children.
Sean McConnachy was born on 28th April 1989.   Sean's mum is Lynda McConnachy   Sean   has a son called LUCAS who was born on

6th April 2008.  Lucas is the seventh great-grandson of Leonardo Quilietti.

Kelly Ann Philip was born on 4th May 1992 – her mum is Dorothy Audsley
Alex [Alexandria] Philip was born on 5th January 1994 –
Connor Philip was born on 5th June 1996. –
Sean, Kelly, Alex and Connor are the great- great- great -great -great- grandchildren of Leonardo Quilietti, 6th generation Scots Italians.
Steven attended Broxburn Academy and then he studied at Glasgow University.  He joined the armed forces [late 80s early 90s] and served with the Royal Scots.  He served with his mum's  first-cousin John Smith at this time.
At University Stephen  studied and became a Fitness Instructor [you can see this by his picture below].
He worked in Gyms in the Falkirk/Grangemouth areas.  Now semi-retired Stephen  enjoys his work as a Tattoo-artist and you can find him at  http://www.stevietattoo.piczo.com/?cr=5where there are a small amount of his fantastic art.
Colin has no children to date.
Jean's marriage to Graham ended sadly in divorce.   She remarried on 2nd July 1989 to Jim Wright .
She and Jim  left Scotland to stay with her brother Ernie for a few years but they have now returned to Scotland.  Graham Philip died on 6th August 2002. Jim has also now recently passed on.  Recollections of Jim are of a gentle man who made Jean very happy.  They enjoyed a few years in South Africa with family before Jim fell ill.  They then returned to Scotland.
Thank you Steven for helping me fill in some of the blanks in your family.