Pricilla Anne Arpino was born on 14th OCTOBER 1946 in Dalmahoy, East Lothian in Scotland. Her mother was Palma Arpino 1929-2011
Pricilla's mum Palma Curran 1929-2011 was born on 31st December 1929 when her natural mother Mary Arpino was still a tender age. Being unmarried, things for Mary were not as they are now and Palma was legally adopted by natural grandparents Angelina Quilietti and John Arpino, and brought up as Mary's youngest sister. Mary was now 'free' to start over again.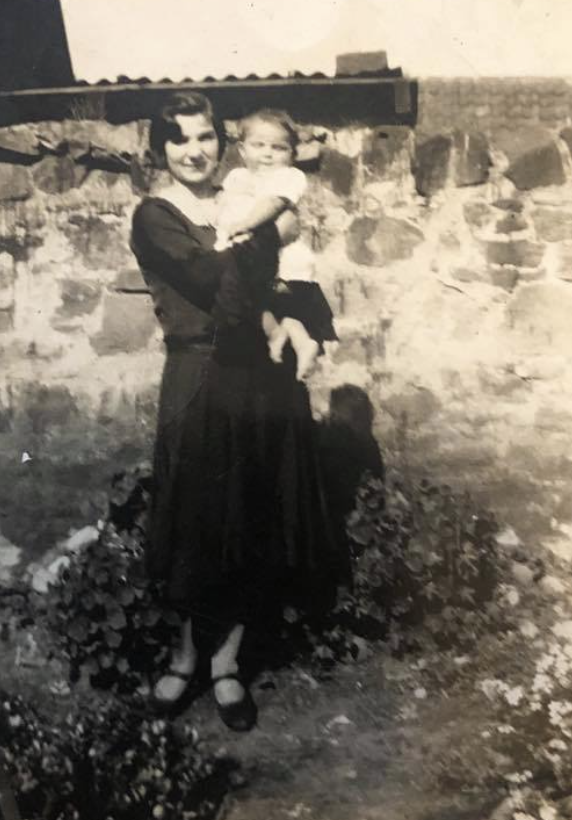 So history would repeat itself when young Palma found herself pregnant in early 1946. She gave birth to Pricilla Anne Arpino on 17th October 1946.
There were several options open to the family at this time and one of them of course was to have the baby adopted. The wheels were set in motion for the Pricilla to be adopted over to two American Doctors who were quite willing to 'pay for her'. Goodness knows how such things could have gone on at this time. But when Palma heard about this WW3 nearly started. So the baby Pricilla along with her Mum Palma were sent to live with her great Aunt Emilia Arpino Crawford where they remained for the first year of her life living in Broughton area in central Edinburgh. After things calmed down Palma and Pricilla returned to Pathead where she worked in the Fish and Chip shop run by her adopted parents Angelina Quilietti and John Arpino in Pathead but as custom would have it then she was never paid a wage.
THE ROMAN CONNECTION
In later years it was found that Pricilla's natural father was an Italian called Carmelo Accolla who was a POW in Scotland after the War. A wartime romance. The Italian POWs were utilised to help in the farming industry around East Lothian where there were many farms, and it was here that Palma had first met the very handsome Italian. The rest is history. His family were from Rome . Their romance blossomed and it resulted in the birth of baby Pricilla Anne Arpino who was born in October 1946 in Dalmahoy in an unmarried mother's Home run by the Salvation Army. She was nearly adopted to an American couple, who were Doctors, but it fell through when Palma found out about it and nearly created another World War.
It was not until Palma's childhood boyfriend LEX SLATER returned from the War that he took both Palma and Pricilla to live with his family until they could get married and get a home. So on 3rd November 1949 Palma married Alexander David Slater. Palma died in 2011 and Lex in 2015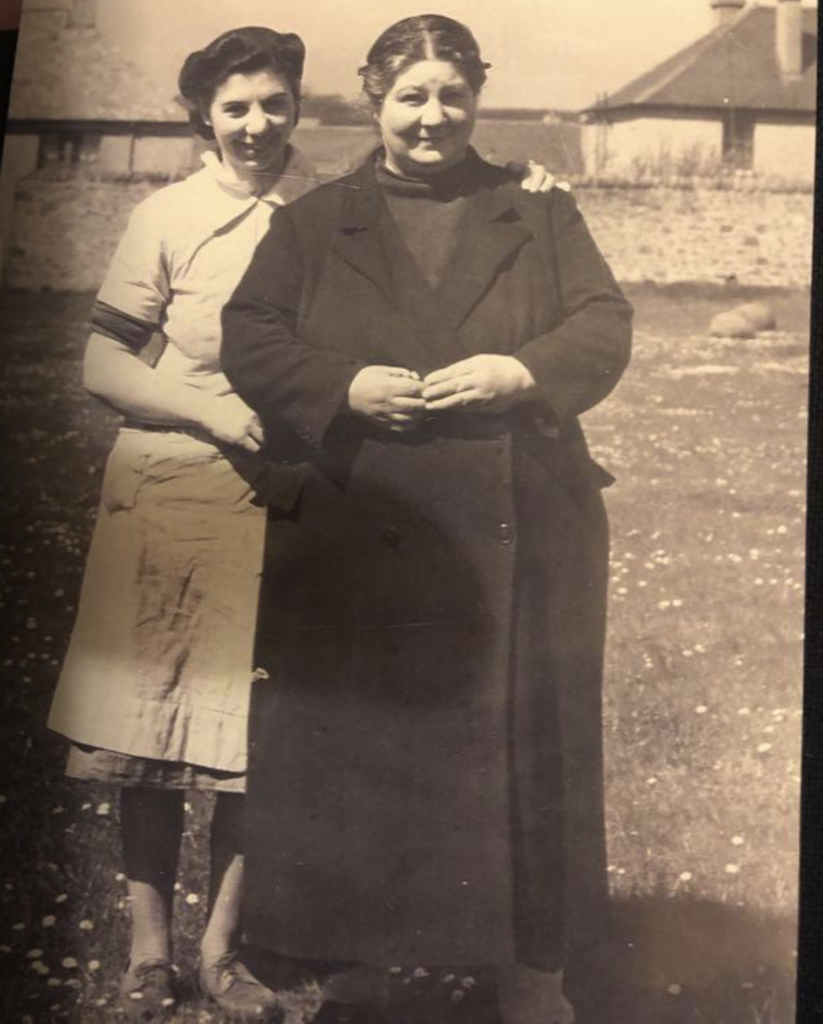 THE WAHLBERG connection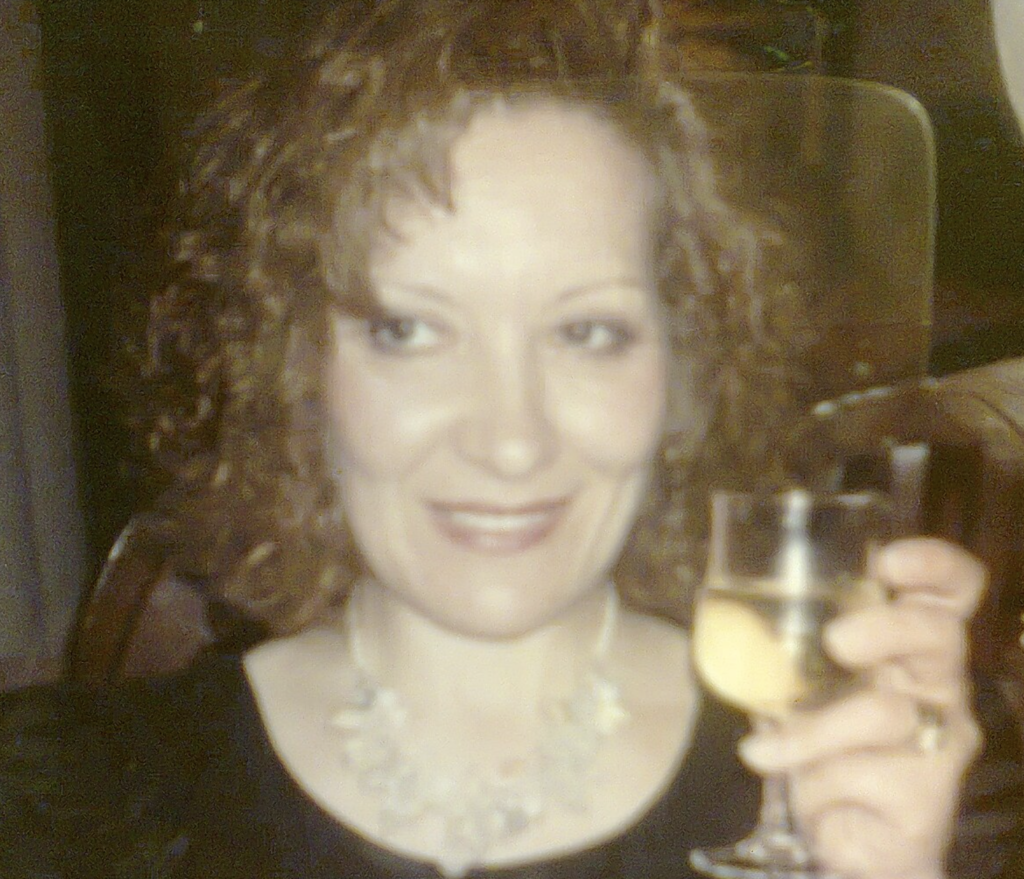 Pricilla married James Chisholm Wahlberg in Crichton Church in Pathead in the year 1967. They in turn had three children Mandy, Mark and Michelle.
The Wahlberg family have had a Bakery shop in Pathead for many years. But for their own family reasons Pricilla and Jimmy left the business and moved down to Gullane where they bought a new house and decided to open their own Bakery shop where they baked all their own products. They opened the Goose Green Bakery in Gullane and it ran for ten years. She recalls
"We sold our house and moved to Gullane. Michelle baked with her dad whilst Mandy, Mark and I did the shop. It was very busy we had whole foods as well and supplying all the hotels and shops around East Lothian.
The shop was part of their lives for 10 years, then Mark left the business and opened his own hairdresser shop in Edinburgh. Then Mandy got married and her son Jamie was born a year later. Leaving only Michelle with her parents to run the shop. Things got so out of hand so they decided then to call it a day there and moved on .
Then we had a bakery at Stenton and a wee Victorian bread shop in Gifford. My grandson Jamie's partner Carla has the shop in Gifford now she is a dog groomer K9cuts . Small world xx